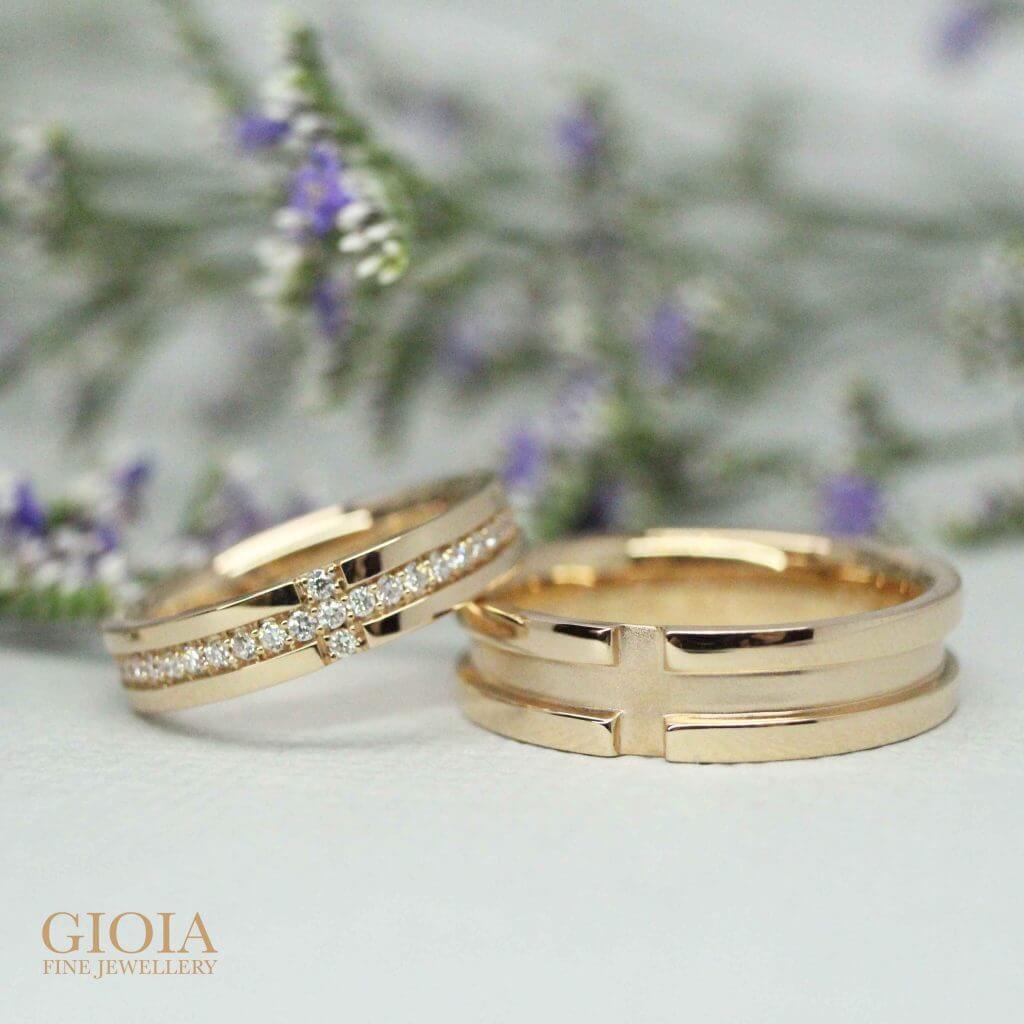 These custom made wedding bands for a couple reflect GIOIA's savoir-faire. The beautiful rose gold rings assert that the dreams do come true! For centuries, rose gold has been desired for its beauty, worth, and timeless class. Even the simplest of rose gold bands. bring out the golden brilliance of this luxurious element.
Custom made Wedding Ring
At GIOIA, we work effortlessly on the precious metal to enhance its magnificent lustre. The dedicated craftsman in our ateliers work their magic to shape gold into beautiful designs. These custom made wedding rings are much heavier, and hence much more exclusive than the usual, off-the-shelf, casted wedding bands.
The design imitates the linked-chain style depicting the bonding of two souls brought together in love. The lady's wedding band is custom set with dazzling, round brilliant cut diamonds. The wedding band for the groom features clean lines and distinct, contemporary design. These one-of-a-kind wedding bands are proud proclamation of love for each other.

One look at the GIOIA wedding bands and you will definitely think C'est ça l'amour! More of our unique jewellery collection, watch this space at "Highlights"