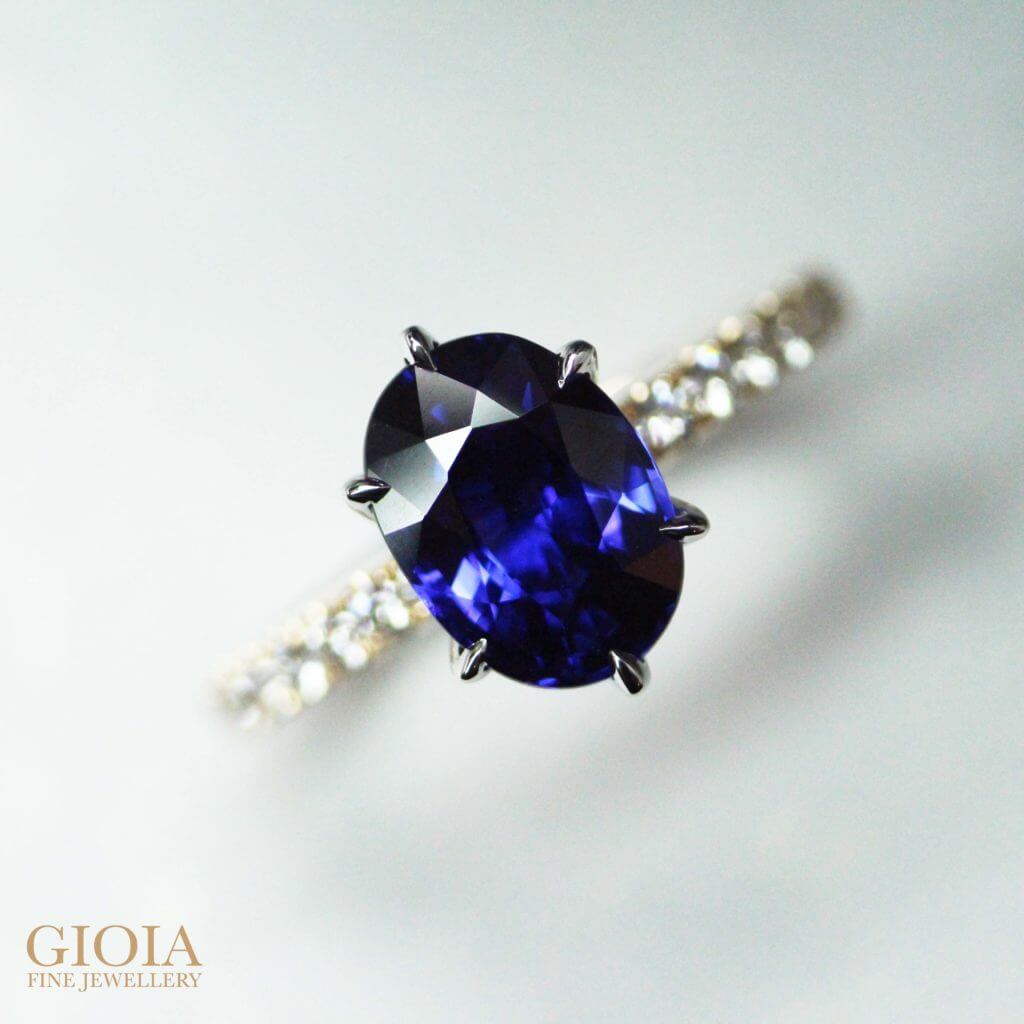 Being an intriguingly inviting jewellery-wear, this lustrous engagement ring highlights an unheat royal blue sapphire. The hearty glow of this gemstone assures a crowning moment of your life. The subtlety lies in this royal blue shade of the sapphire. The colour is elaborately soothing yet profound. The gem is central to the band, as a wedding ring is to a marriage. Apart from the stone selection during a customisation, the composition of the ring is unveiled in an exclusively distinctive manner. A halo of round brilliant diamonds on the surface culminates the ring to its undisguised shimmer.
Our heartiest congratulations to the newly engaged couple Thomas and Kai Ying! May every day be happy and beautiful for the lovely couple. We are so glad to be part of your wedding proposal!
Customised Engagement Ring
The prong setting sets the band apart as a unique jewel to treasure. An unconventional 6 prong-setting locks the magnificent sapphire in place. This setting provides a regal look, along with the central gem. The shade of the prongs is white as a contrast to the deep-blue tinted gem in rose gold, as preferred by the lady. Elegant and simple in its design, the ring allows you to cast a charismatic spell onto the onlookers.