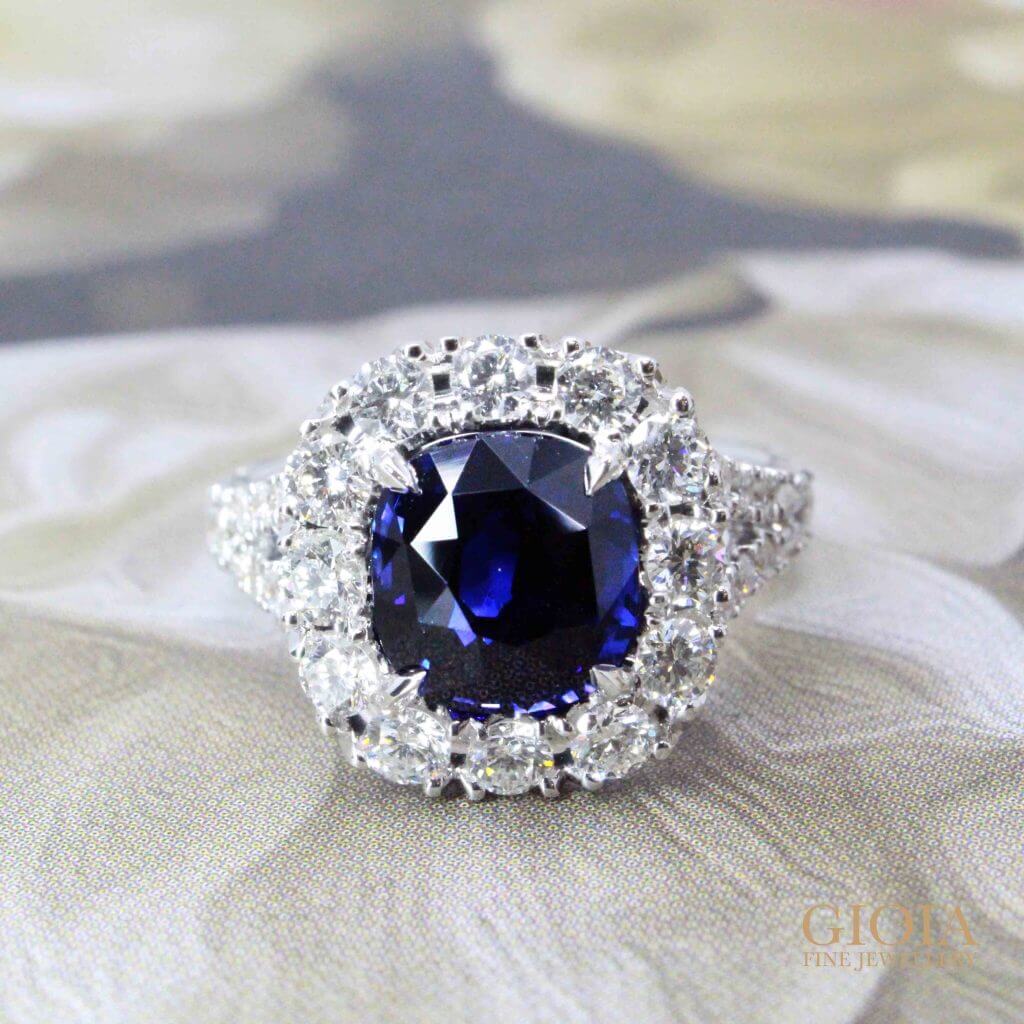 Blue sapphire halo diamond 
Sapphire has always been one of the most desirable coloured gemstones, primarily because of its legacy and charm. Ever since Princess Diana wore the brilliant royal blue engagement ring, a sapphire ring is a diva's dream.
Crafted around a brilliant Royal Blue Sapphire, this majestic ring is fit for a princess. The brilliance of the pave diamonds custom set around the halo sapphire makes this ring shine with a royal splendor. The clean line of the band splits to reverently reach out to the sparkling diamonds with both arms.
Fine statement piece
The lively blue colour of the gemstone, celebrates the joy of art de Vivre and is an investment in itself as it is natural untreated Sapphire. This exceptional gemstone makes this ring a statement piece, radiating centuries worth of antiquity with its polished and unique style. This ring is becoming of a woman who is modern and bold yet, holds dear the customs and traditions of the past. If you are one of the women who are not afraid of dreaming, this is the ultimate piece of jewellery you must own!