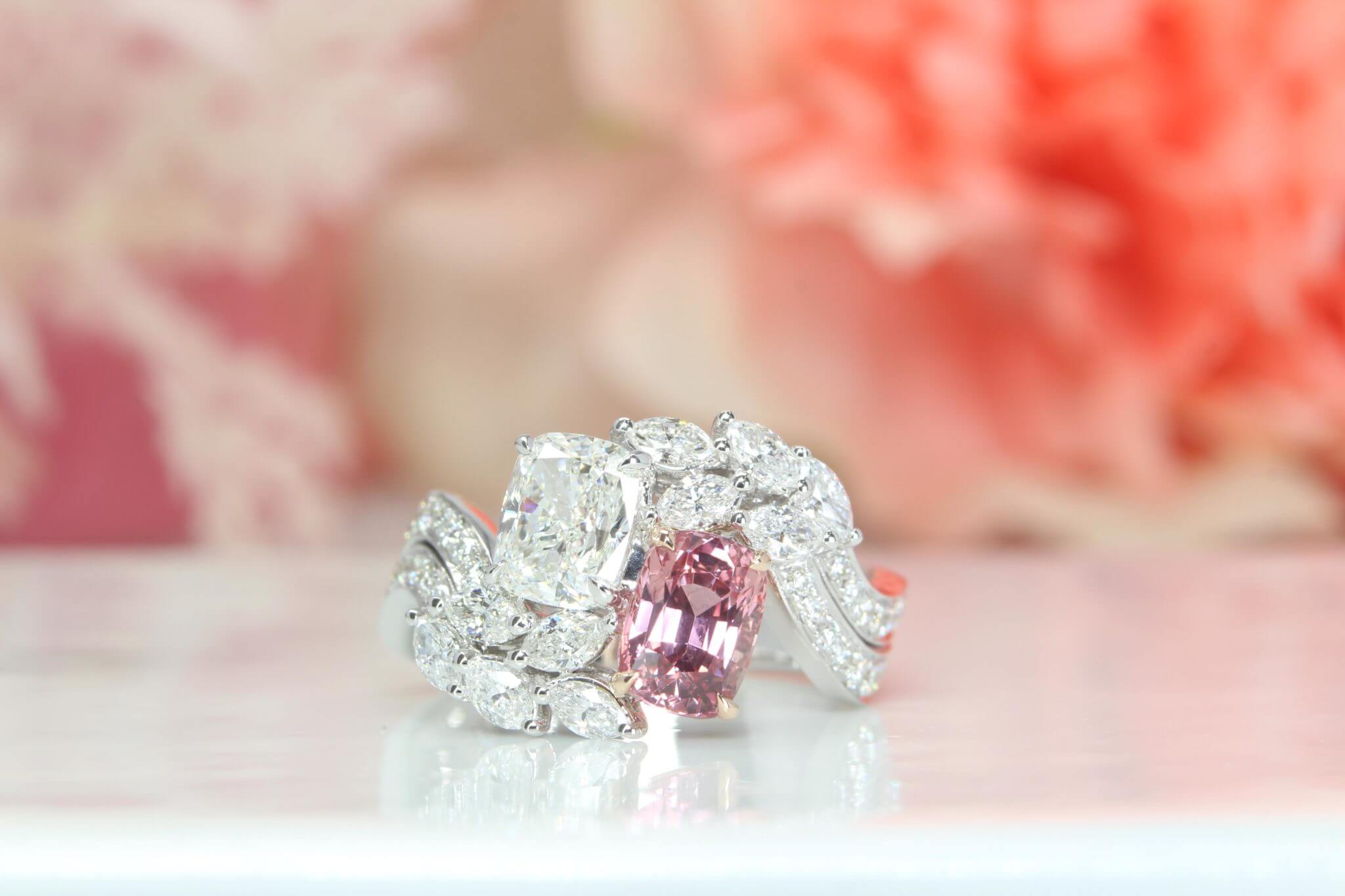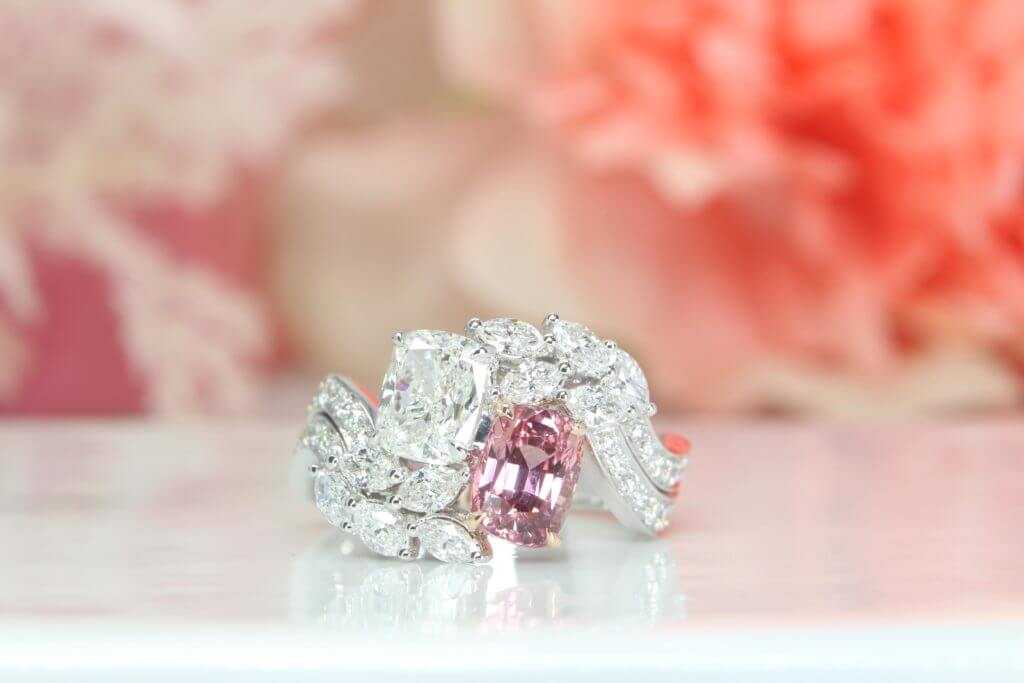 Customised Wedding Jewellery "Toi et Moi"
Toi et Moi Ring Padparadscha Sapphire & Diamond Statement Jewellery
This Toi et Moi ring is a symbol of romance and love, statement wedding jewellery. Toi et Moi means "you and me" in French.  This exceptional design not just conveys the message of love but also features an exceptional design with lavish detailing. Two important rare gemstones have been set side by side in this design symbolizing the union of two souls.
This custom design ring was chosen by a mother for her beloved daughter as a blessing. Two gemstones used for creating this scintillating design are 1.17 carat unheated Padparadscha Sapphire and a cushion cut 1.0 carat diamond. The sparkling setting and the diamond-encrusted design make this Toi et Moi ring truly spectacular.   
Custom Design Ring
Make a bold statement with this gorgeous ring featuring beautifully sculpted diamond and padparadscha sapphire in the form of an eye-catching display. Rosy and romantic, this custom-designed ring adds shimmer to the design gracefully. The mesmerizing halo of brilliant diamonds around the central gemstones results in a stunning display. We have imparted a modern and luxe feel to the antique Toi et Moi ring design.
We have unified the two gemstones with marquises diamond in a fluidic pattern. The captivating design tends to spiral downwards at both ends of the bands with a pave diamond. This exclusive design is a product of sophisticated artwork and be treasured and passed down from one generation to another.