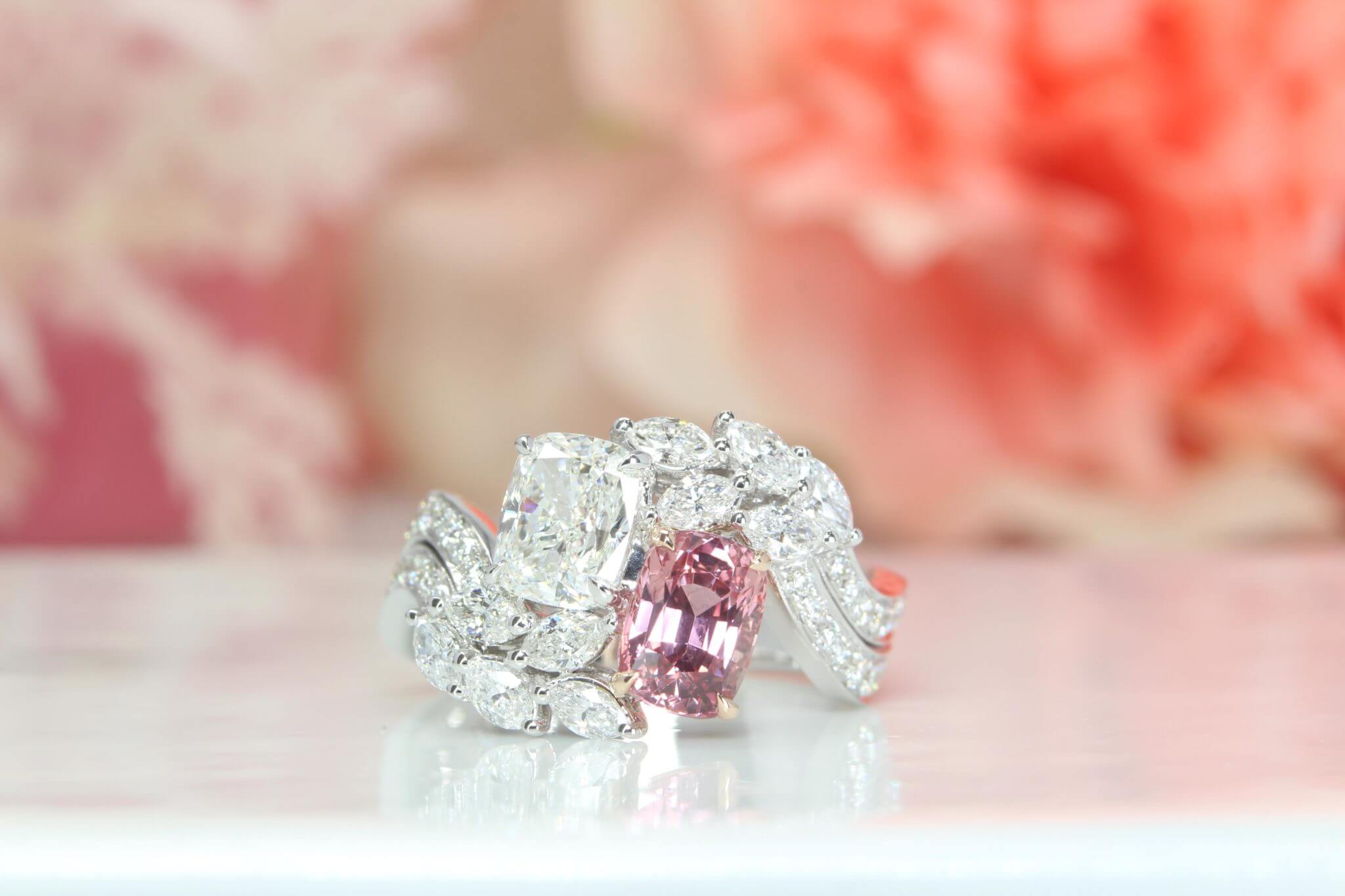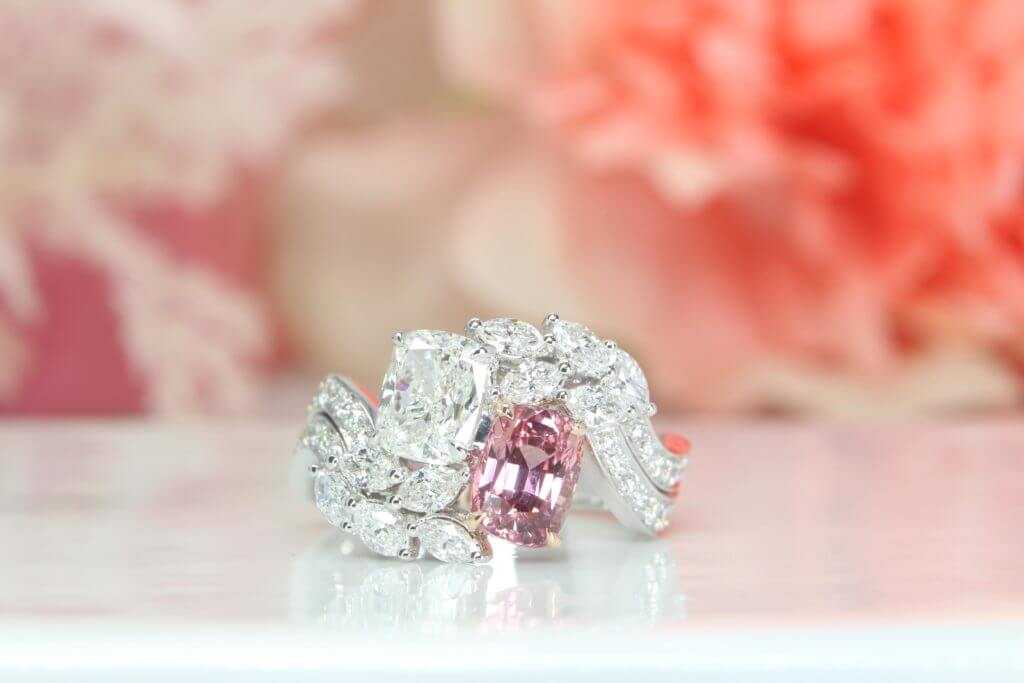 Customised Wedding Jewellery "Toi et Moi"
Toi et Moi Padparadscha Sapphire & Diamond Statement Jewellery
This Toi et Moi ring is a symbol of romance and love, statement wedding jewellery. Toi et Moi means "you and me" in French. This exceptional design not only conveys the message of love but also highlights lavish detailing, with an exceptional design. This design sets two important rare gemstones side by side, symbolising the union of two souls.
In the world of jewelry, this style represents a union, a connection between two gemstones that gracefully come together in harmony. This Toi et Moi ring elevates this concept to another level with its extraordinary design and selection of cushion padparadscha sapphire and diamond.
Padparadscha Sapphire & Cushion Diamond
This custom design ring was chosen by a mother for her beloved daughter as a blessing. Two gemstones used for creating this scintillating design are 1.17 carat unheated Padparadscha Sapphire and a cushion cut 1.0 carat diamond.
The cushion-shaped padparadscha sapphire is gracefully set alongside a dazzling diamond, symbolising the eternal bond between two individuals. The cushion shape itself exudes a sense of comfort and security, reminding us of the warm embrace of love. The movement design incorporated into the ring represents the dynamic and ever-changing nature of a relationship, where two souls evolve and adapt together.
The sparkling setting and the diamond-encrusted design certainly make this Toi et Moi ring truly spectacular.   
Bespoke Design Ring
Elevate your style with this stunning ring that boasts exquisitely sculpted diamonds and a padparadscha sapphire, arranged in a captivating fashion. With its rosy and romantic charm, this bespoke ring effortlessly infuses a radiant sparkle into its design. What truly captivates the eye is the mesmerizing halo of brilliant diamonds encircling the central gemstones, creating a truly breathtaking presentation. In reimagining the antique Toi et Moi ring design, we've seamlessly blended modern luxury into its timeless allure.
We have seamlessly combined the two gemstones using marquise diamonds in a flowing pattern. Moreover, the captivating design gracefully spirals downward at both ends of the bands, adorned with a pave diamond. The sophisticated artistry and painstaking effort invested in creating this exclusive design make it truly worthwhile. Making it a fine jewelry treasure that the bride can pass down from one generation to another.