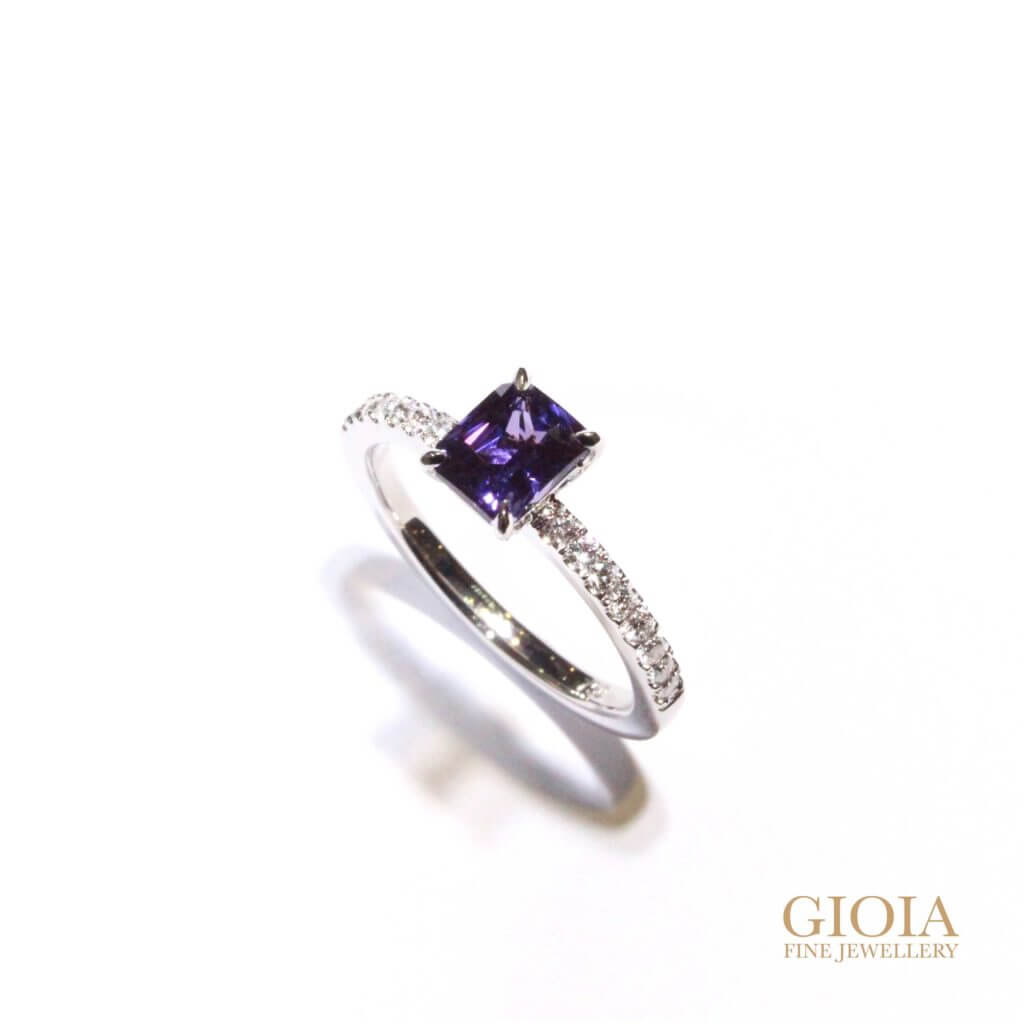 Breaking the traditional diamond solitaire ring, to coloured stone such as ruby, sapphire, and emerald. From birthstone to your favourite colours, a customised engagement ring with gemstones allows you to choose from a variety of colours. The unique greenish-blue neon colour of a Paraiba Tourmaline, hot red and pink colour of spinel.
The main stone for a wedding engagement ring not necessary to be in diamond. Coloured gemstone with good hardness are ideal for daily wear. This is one of the many factors, in considering the right gemstone for your wedding engagement ring.
Value of the gemstones range from hundreds to thousands of dollar. It is not necessary to spend a bomb for your wedding engagement ring. However, it marks a significant moment in both the couple life. You would want to get a good value coloured gemstone which you can pass on as family heirloom.