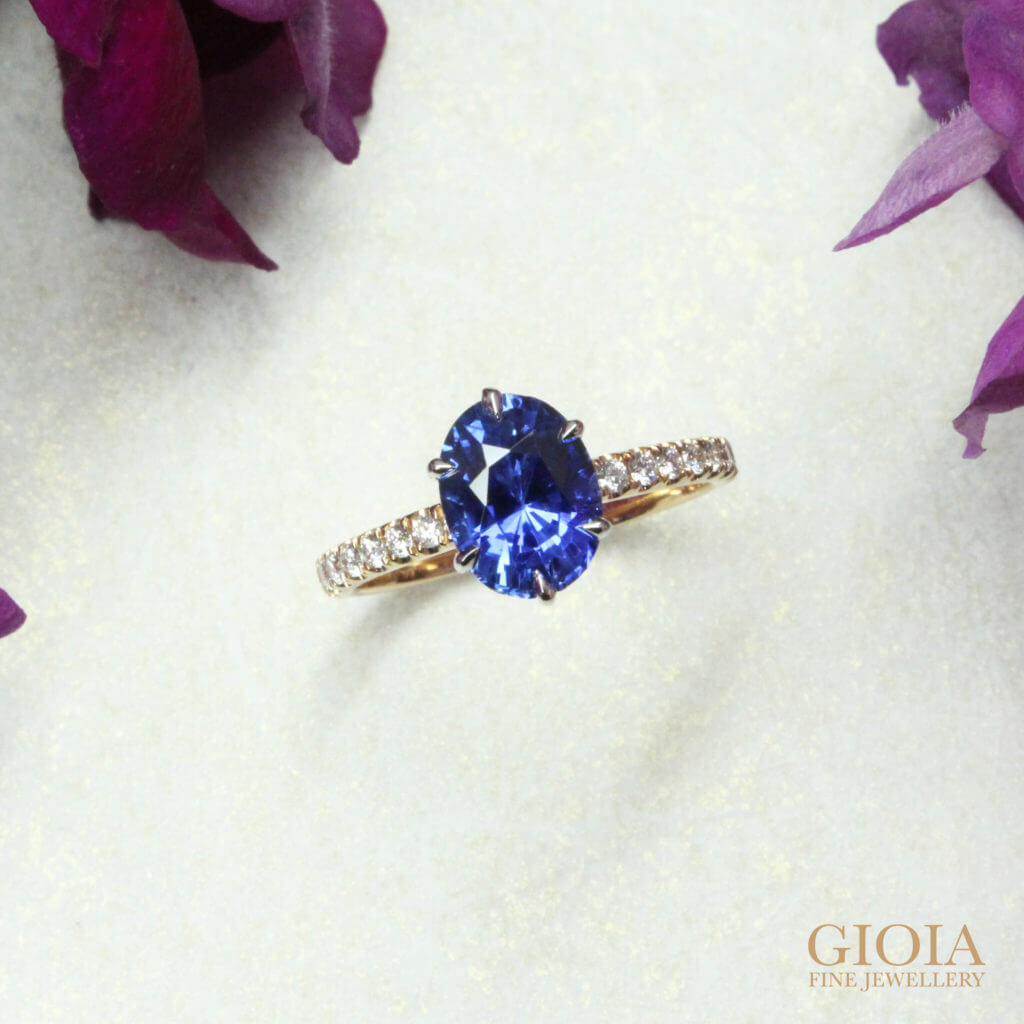 Blue Sapphire Ring
Congratulation to Yusan & Alcey!
Wishing both a wonderful journey and eternity love in your new life together. 
Elegance resides at the heart of beauty. Composed of a vivid blue sapphire gemstone, this elegant ring is customised for a wedding proposal. It was believed by the Ancient Egyptians that the ring finger consists of a vein leading directly to the heart; through this ring you can create a direct link with your partner to her heart.
Customised Engagement Ring
The ring features a blue sapphire gem with a six prong setting. The six prongs assure the safety of the core stone. The customised prong setting are well spread around the blue sapphire and couture to the oval-shaped, giving an overall stellar look to the ring. A halo setting of round brilliant diamonds are set horizontally on the surface of the wedding engagement ring. Instead of the regular classic halo setting, diamonds are set ¾, alluring the onlooker's eye. The surface of the ring is composed of white gold mixed with rose gold. The ring has a composition such that it is stackable with future wedding bands. This ring will build a house immensely beautiful with your spouse.