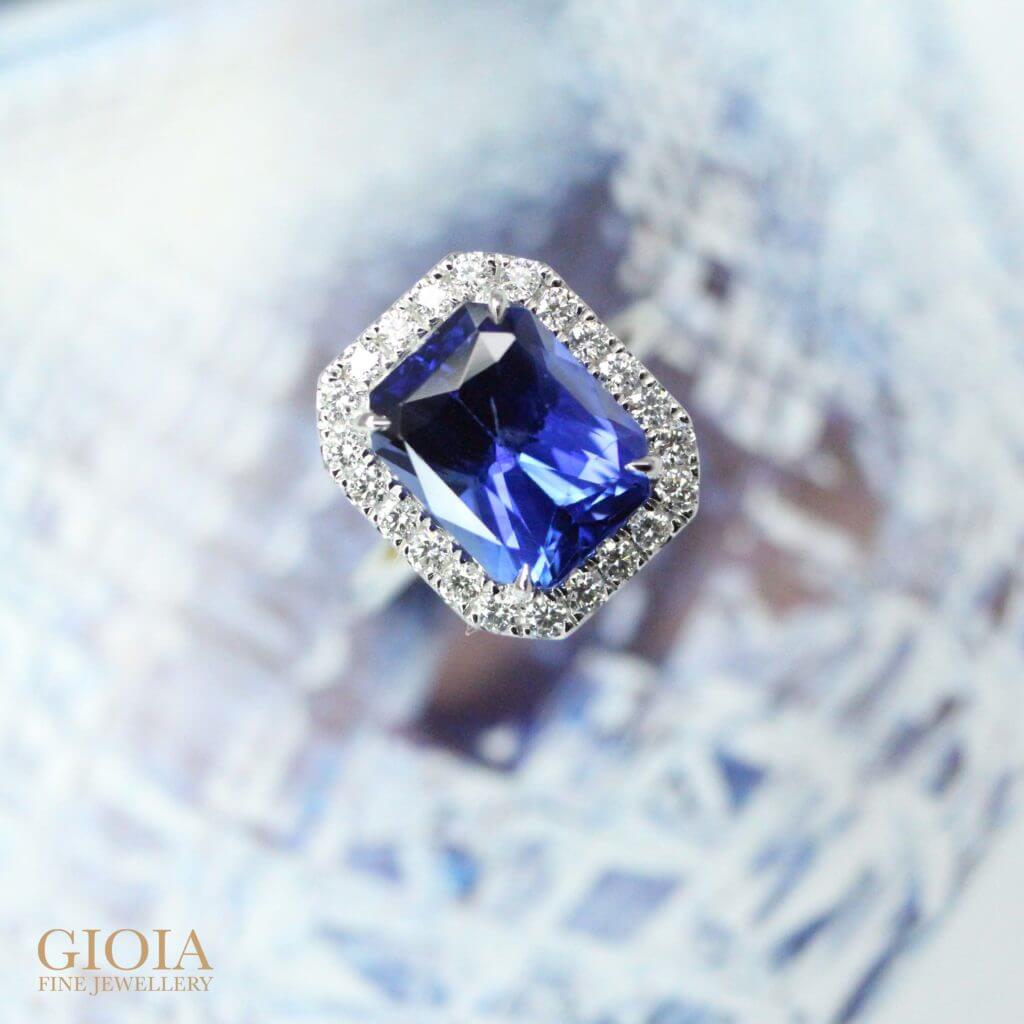 This proposal ring is composed of blue sapphire in an octagon shape. The rich ocean-blue shade is bound to elevate the intimacy in your relationship. The composition of this proposal ring is brilliant, is further magnifies with surrounded halo brilliant diamonds. Blue sapphires are immensely valued as the perfect gem for heirlooms; you will be compelled to treasure this ring for seven lives.
Congratulation to Yang & Suyi!
Wishing both a wonderful journey and eternity love in your new life together. 
Customised Proposal Ring
A halo diamonds setting around the sapphire heightens the ring's capability to glisten. This halo of diamonds also assure a bright and positive mood throughout your wedding ceremony. Customised by Yang as a surprise proposal, the composition is made ideal to the bride's liking and the gem is picked out to be a flawless choice. The significant 3.8ct size of the gem makes the ring seem grand and royal. This regal look is further brought out by the unique cut of blue sapphire. The surrounding four prongs lock the gem like they are a safe haven. This celestial ring is the absolute example for intimacy.