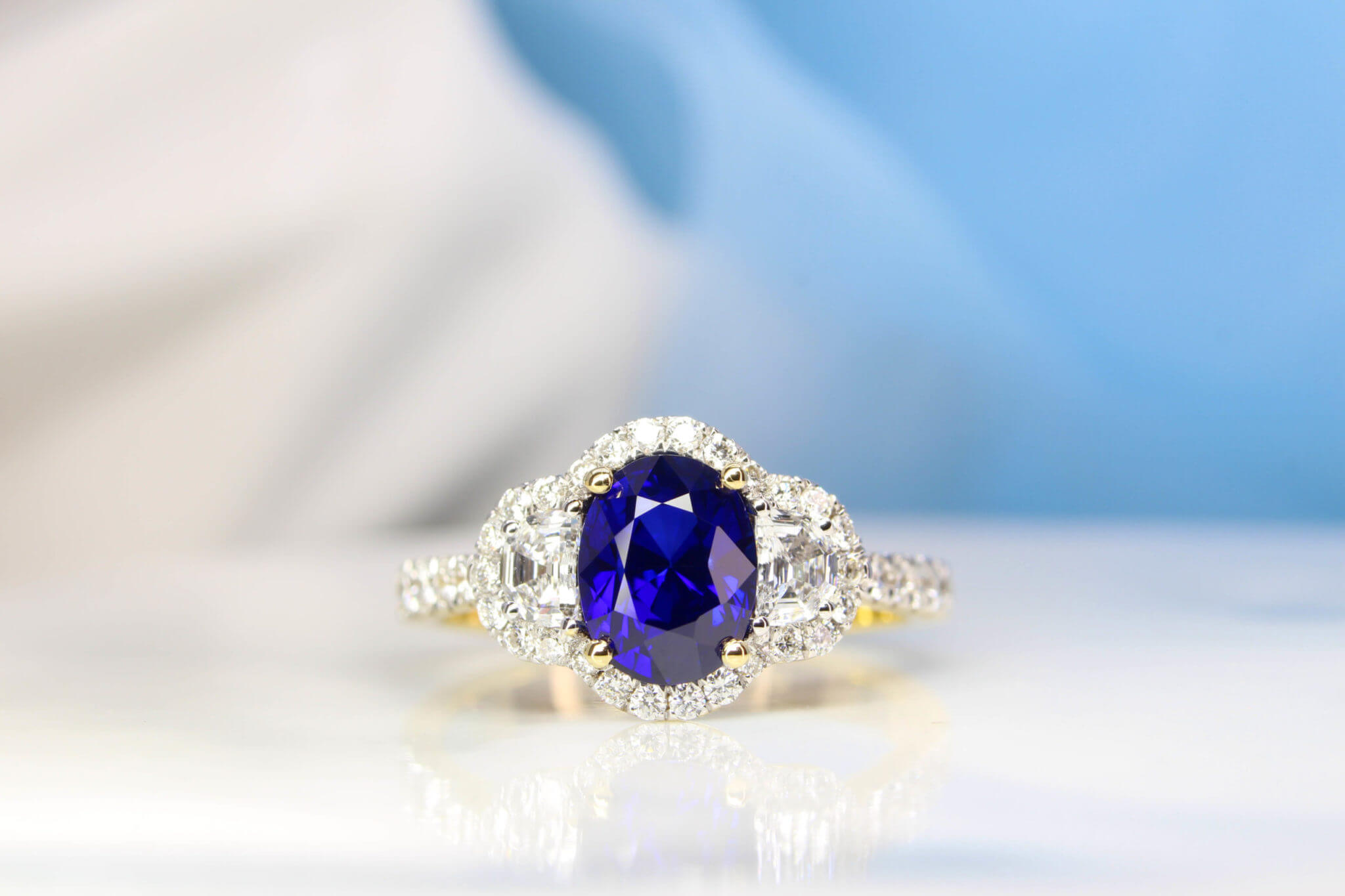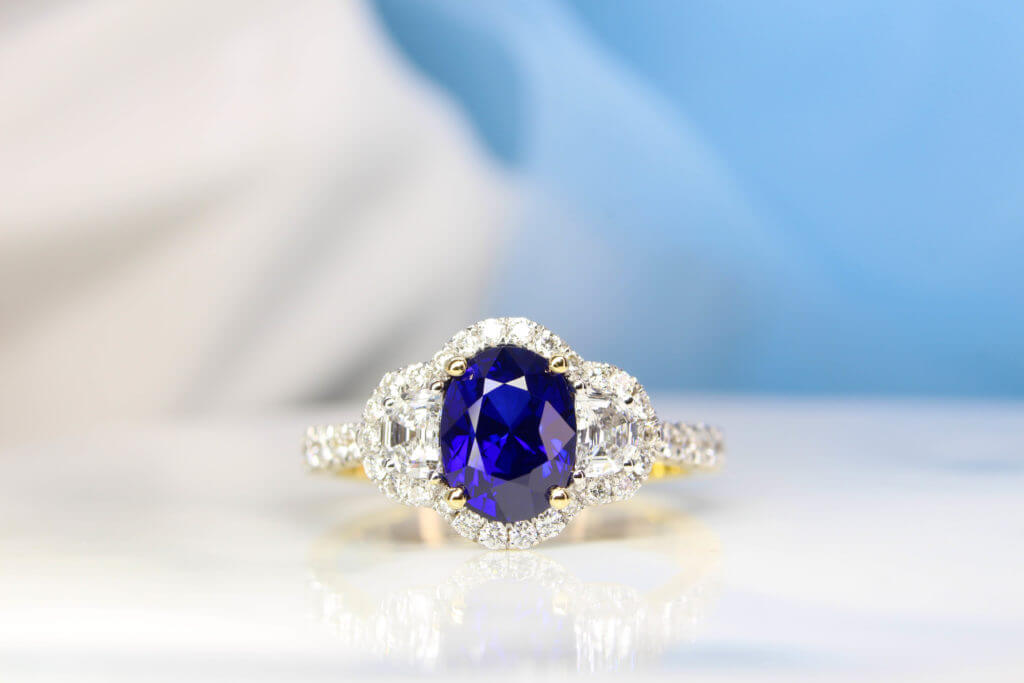 Halo Diamond with Half Moon Diamond
This blue sapphire halo diamond ring features a gemstone that is highly saturated, with a rich vivid colour shade. The amalgamation of vivid blue sapphire and half-moon side diamond with halo diamond results in an extraordinary art deco design. The overall design is just breath-taking and has slight touches of vintage-inspired detailing. Significant contrast between the yellow and white by crafted in warm yellow gold and plated in white gold on the diamond.
Blue Sapphire Gemstone
Sapphires have for long been favoured for being precious and incredible. These special gemstones are a symbol of loyalty and honesty. These are available in vivid shades of which royal blue is the favourite. If you are fond of classics, then this bold and beguiling design would certainly appeal to you. There is nothing wrong with opting for super-sparkly designs with glittering side stones and dazzling accents. If flaunting bold designs is your thing, then this is the customised ring you need to settle for. It is truly a masterpiece with a glittering side half-moon creating a dazzling halo.
Customised Jewellery
If you do not want sapphires to be the centre stone in your engagement ring, then you can simply opt for any coloured gemstone as the centre gem with sapphire accents or fancy shape diamonds like the half-moons. We are sure that with the variety of coloured gemstone there will definitely be one shade that win your heart! Our personalised designs will help you create a unique masterpiece that is one of a kind.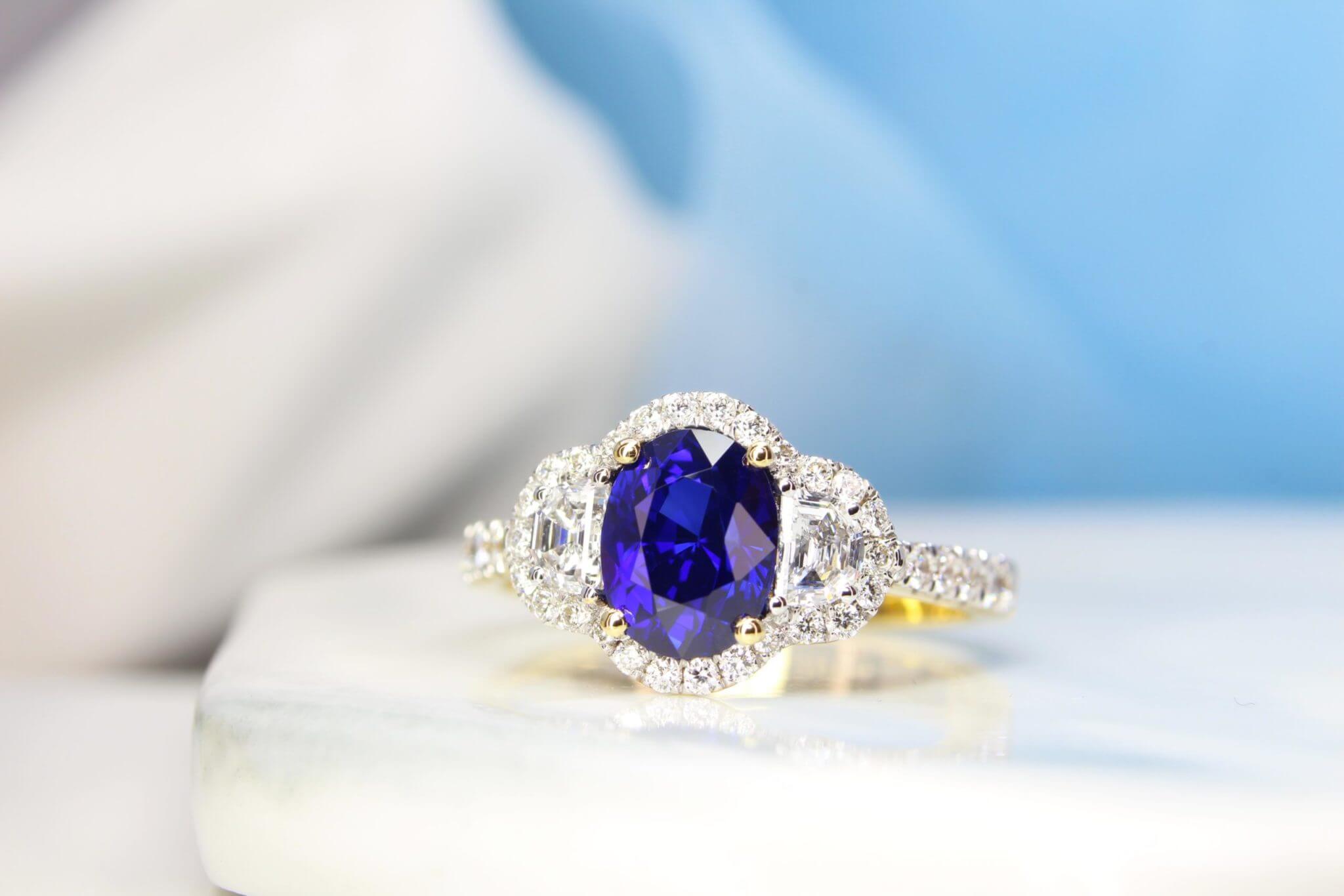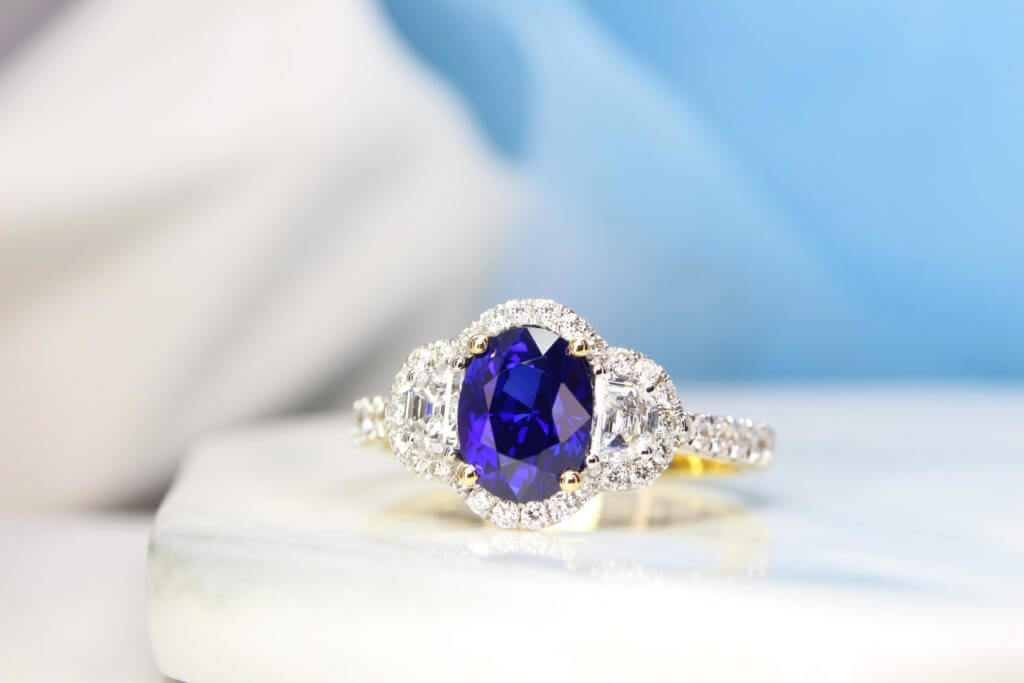 Sapphire Halo Diamond Ring
Blue sapphire does sparkle well and glow with its unique blue saturation. Timeless design with round brilliance diamond accent encircle the centre sapphire, popular style for the modern bride. Halo diamond focus attention on the vivid blue sapphire and gives the already big centre gem larger look. Instead of yellow gold which bring out the antique feel, white gold gives an elegant and classy look.