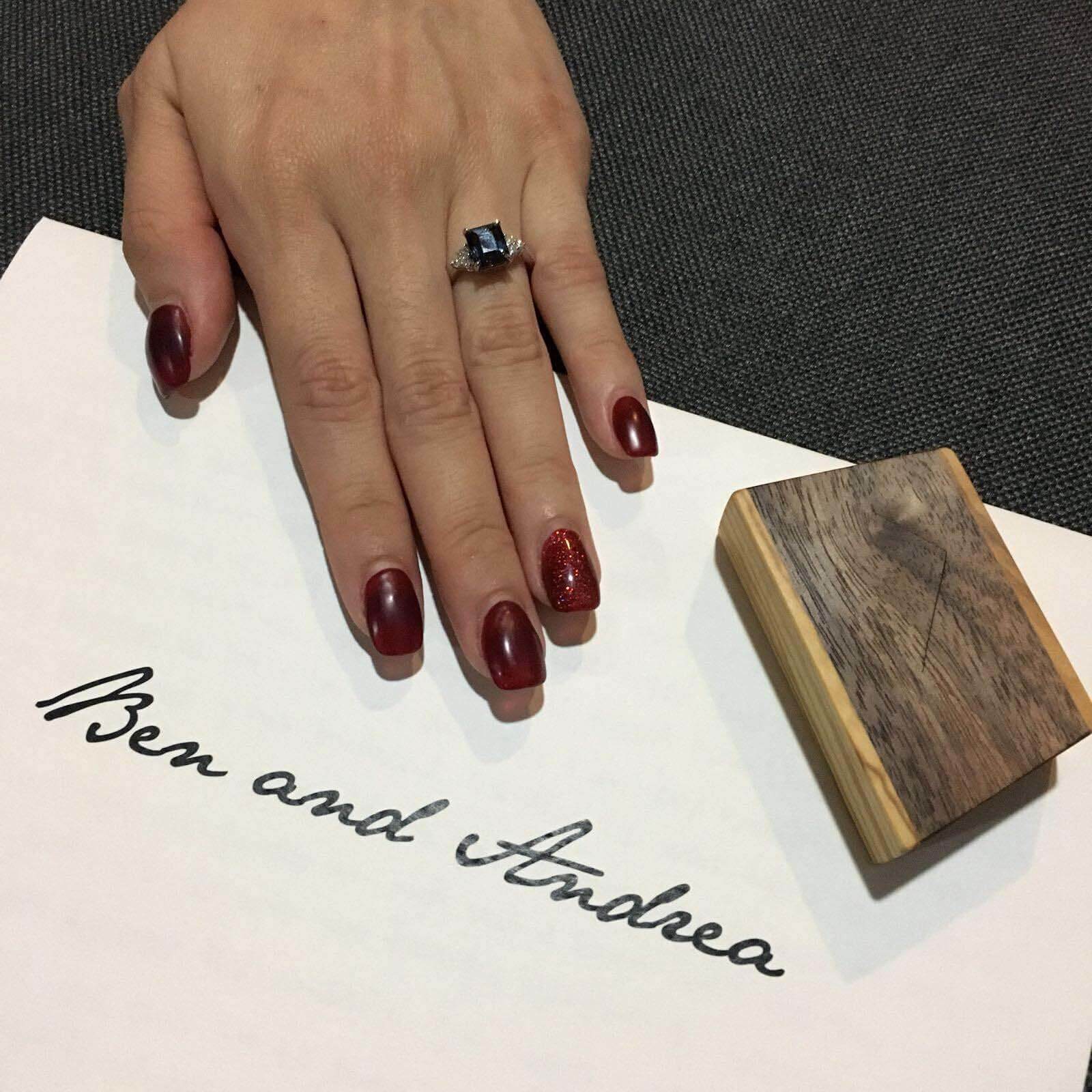 Congratulation to Ben & Andrea! 
Our heartiest congratulation and best wishes to you both! May the years to come be filled with blessings, love and happiness.
A truly one-of-a-kind emerald cut spinel, custom set with round brilliant diamonds. Spinel, a singly refractive index gemstone, sparkle and shine like a diamond.