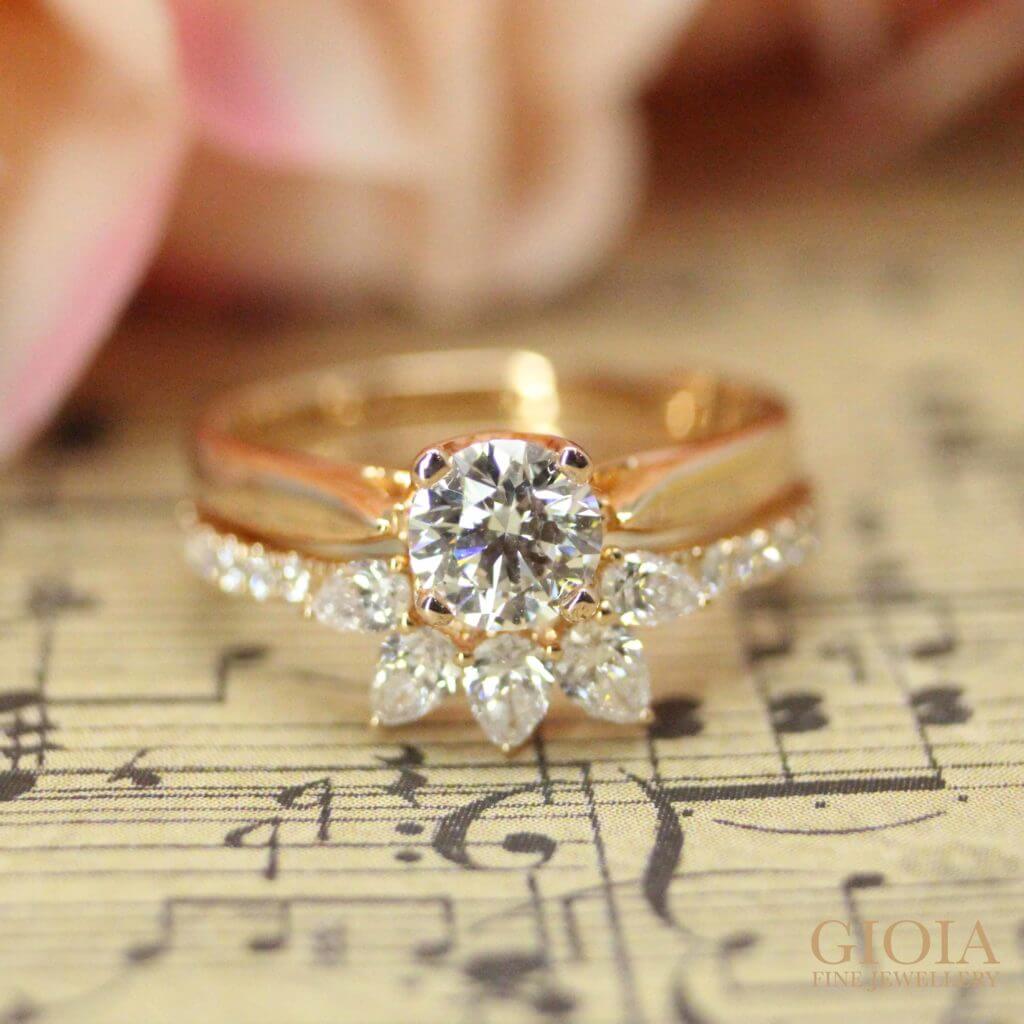 Wedding Rings
A diamond wedding ring brought by Samantha and Leonard, their needs required a thorough discussion to make this lavish and stunning design, created by Cheryl and our skilled craftsmen. When stacked together, the wedding bands exhibit a luxurious and majestic look. Stacking them with the solitaire ring present an overall unique appearance.
Customised Wedding Bands
The wedding bands for men and women were well-crafted on the couple's request to make them perfect. The simple yet precise look of the rings' composition is a product of splendid artistry and impressive proficiency. The stacking of both wedding bands on the proposal ring brings forth a classy look. This elegance in the overall result was only possible due to substantial discourse.   
The men's wedding band is done in rose gold, complementing the ladies' ring. The flawlessness seen in stacking the bands together epitomises the bond between the couple. Embodying their connection, the shimmer of the diamonds is intense in the ladies' proposal ring as well as the wedding band. Like your relationship, these rings are correspondent and magnificent.