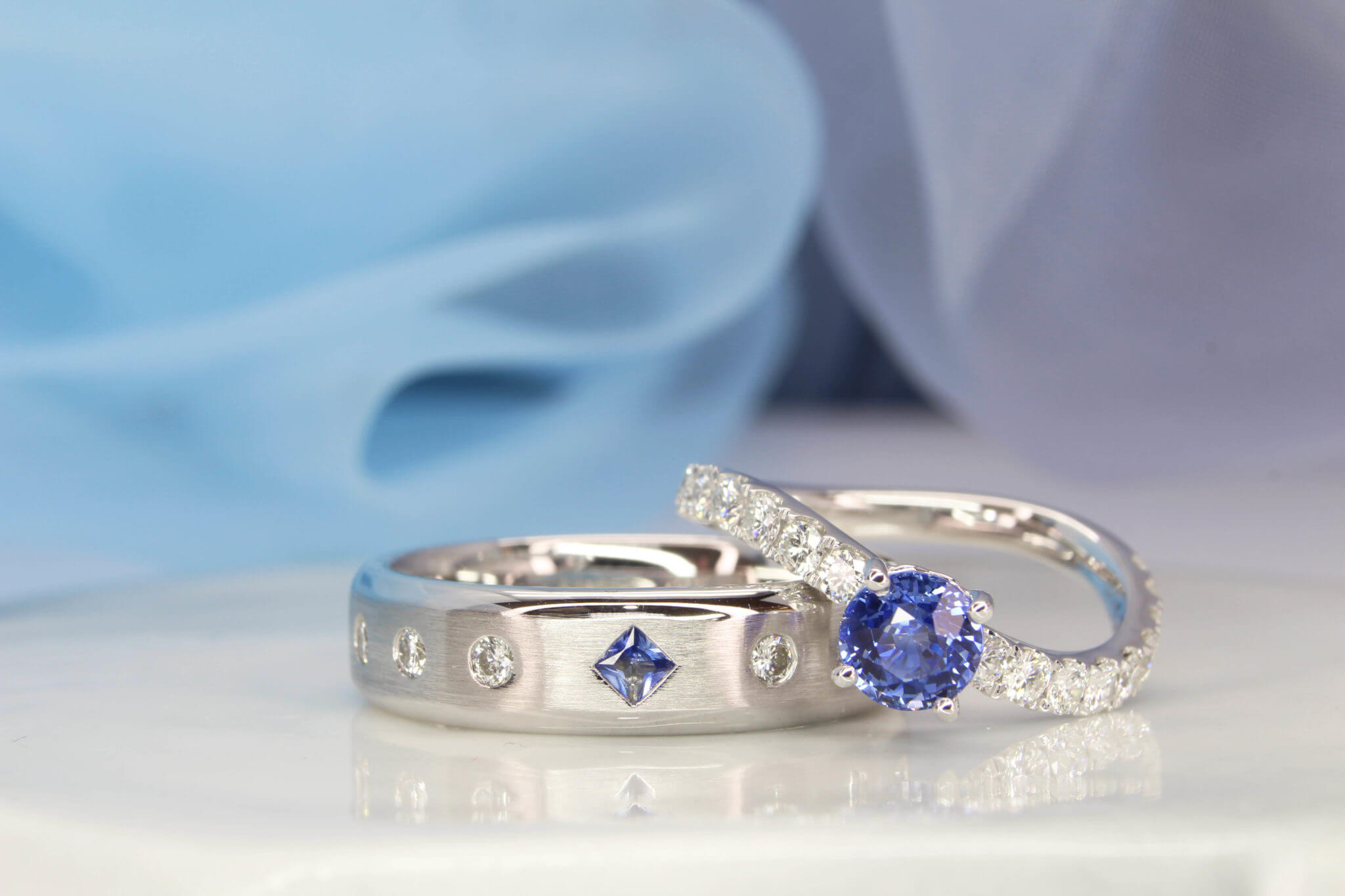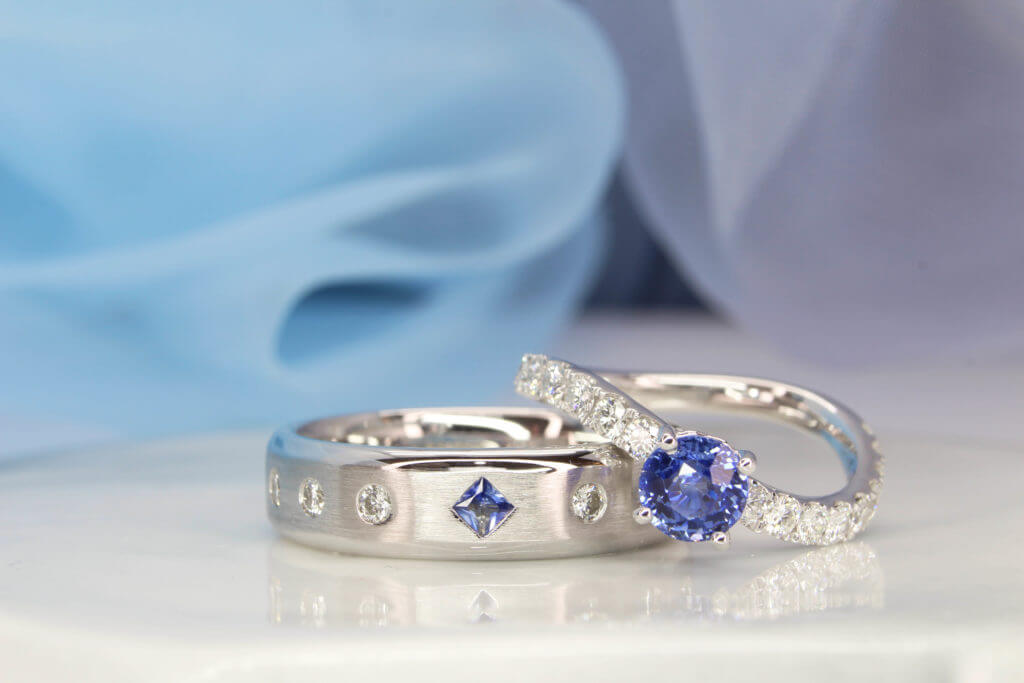 Blue Sapphire Anniversary Ring – Wedding Milestone
This blue sapphire anniversary ring bearing a simple design yet elegantly styled was customised for a couple keen on wanting a unique design for their anniversary. After a thorough search, our selection of unheated sapphire grabbed the attention of the lady.
Round Brilliance Blue Sapphire
Round-shaped sapphires do not come easy as sapphire rough is usually available in irregular form and it would result in more wastage to cut it into a round shape. As compared to other shapes such as the oval, cushion, or pear, the round has the most faceted, which brings out the most brilliance in the gemstone. This is also a reason why diamonds are usually preferred in rounds for their optimum brilliance.
Anniversary Wedding Rings
The couple wanted to seal their love with a pair of exquisite rings. The custom design of the ladies band turned out to be amazing with the twisty band from the top and bottom. We imparted a sophisticated touch to this anniversary ring in the form of gracefully lined diamond accents on the band. The round sapphire was custom set into a full eternity band.
The men's ring was customised with a theme of diamond a sapphire matching with the ladies love's ring. To make the design much more suited for a muscular man, we decided to include blue sapphire in a unique princess cut shape rather than going for a round. The ring was imparted a finishing touch in brush matt. The side was tapered at the ends and polished. Beautifully crafted and buffed to a brilliant shine, this couple's ring is truly a signification of a promise of lifetime love.