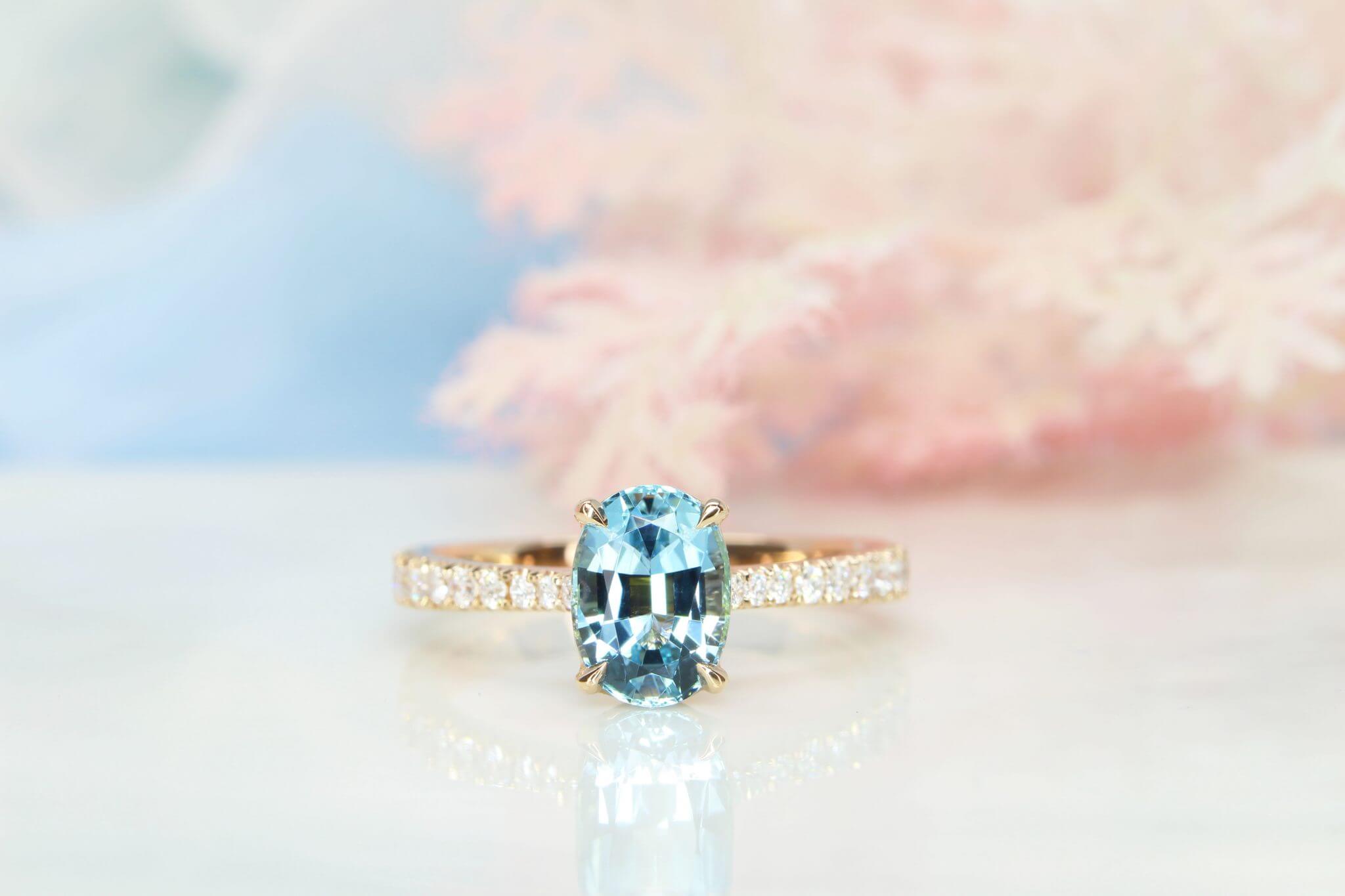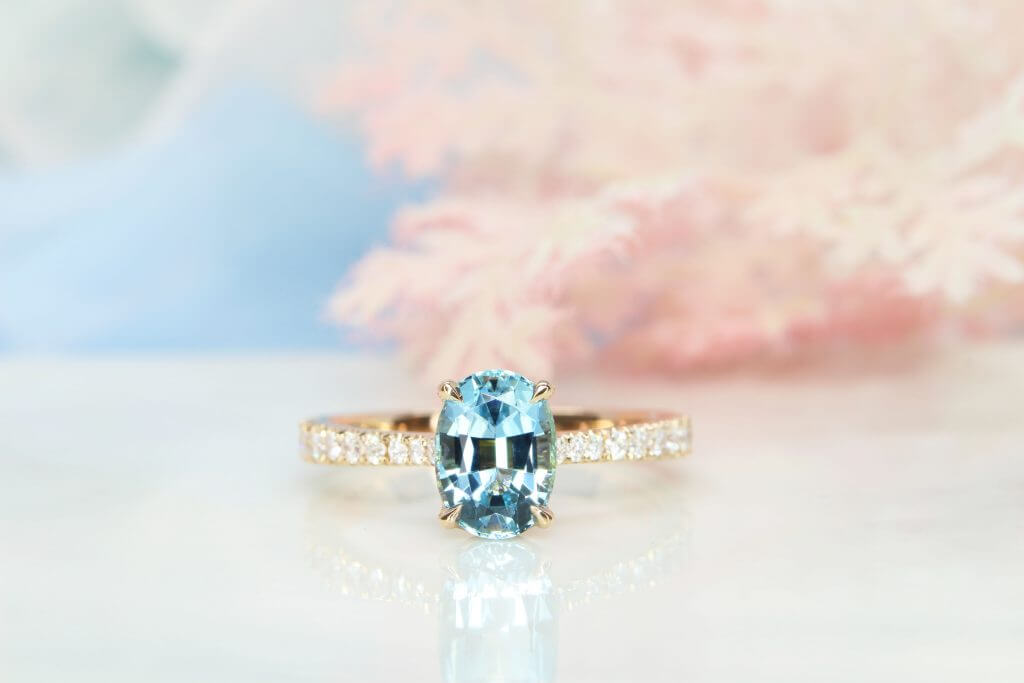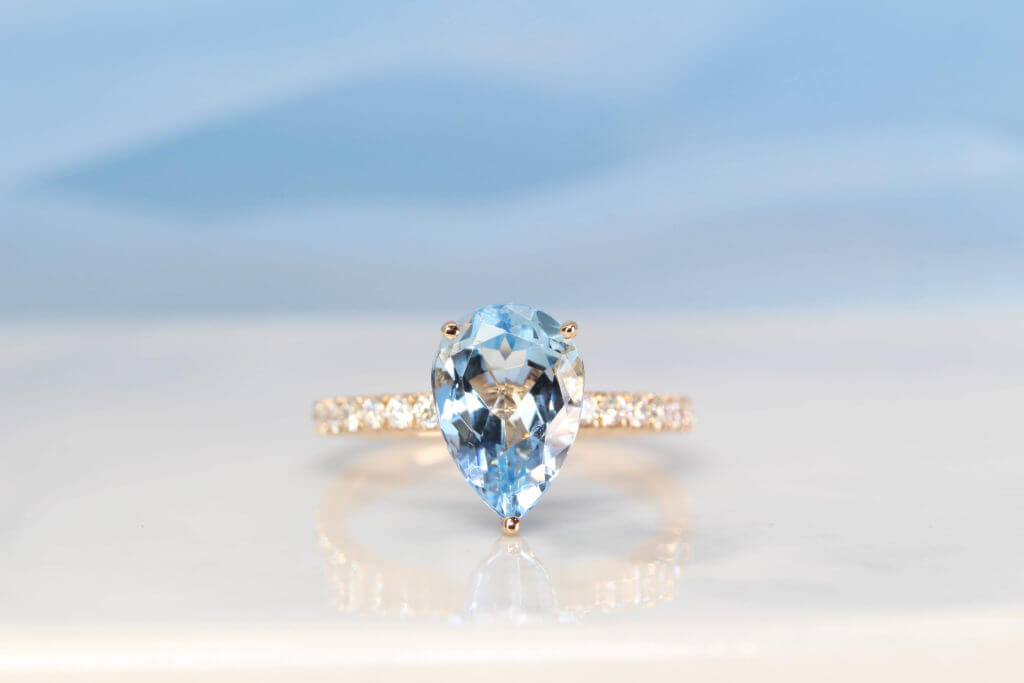 Aquamarine Gemstone
Birthstone for people born in the month of March. It is renowned for its pure ocean blue colour which ranges from blue to a combination of blue-green shade. Beryl gemstones usually possess different range of colour shades. Blue shade gemstone from beryl family is called aquamarine, green is called emerald and pink being Morganite.
Have a relatively good hardness of 7.5-8 on the Mohs scale, aquamarine gems is suitable for daily jewellery. Greenish tinge in the gem is dissolve by common heat treatment process. This process leaves a pure blue shade which bears quite an opposite result when compared to ruby and sapphire where heat treated actually enhances the colour and clarity. Heat treatment is similar to the heating process of tanzanite where unwanted colour is removed from the gemstone.
Aquamarine Engagement Ring
Madagascar and Brazil are the major source of mine for finest quality aquamarine gemstones. Santa Maria Aquamarine from Brazil is immensely popular and features a deep blue shade. However, it is quite rare. Appears to be almost colourless when they are in small sizes, by natural they are pastel light blue colour shade.
Certainly a unique design piece engagement ring. The resplendent design showcases an aquamarine designed to wrap by blue sapphire in a micro setting on the horizontal halo below the central stone. You get to notice a different shade of blue when you view this design from the side view. Crafted in rose gold, this sophisticated design is nothing less than a bold proclamation of love.
The design celebrates a chapter of love with unique gemstones and shimmering diamonds. This enchanting style exudes a feminine look while the side diamonds impart brilliance to the overall design.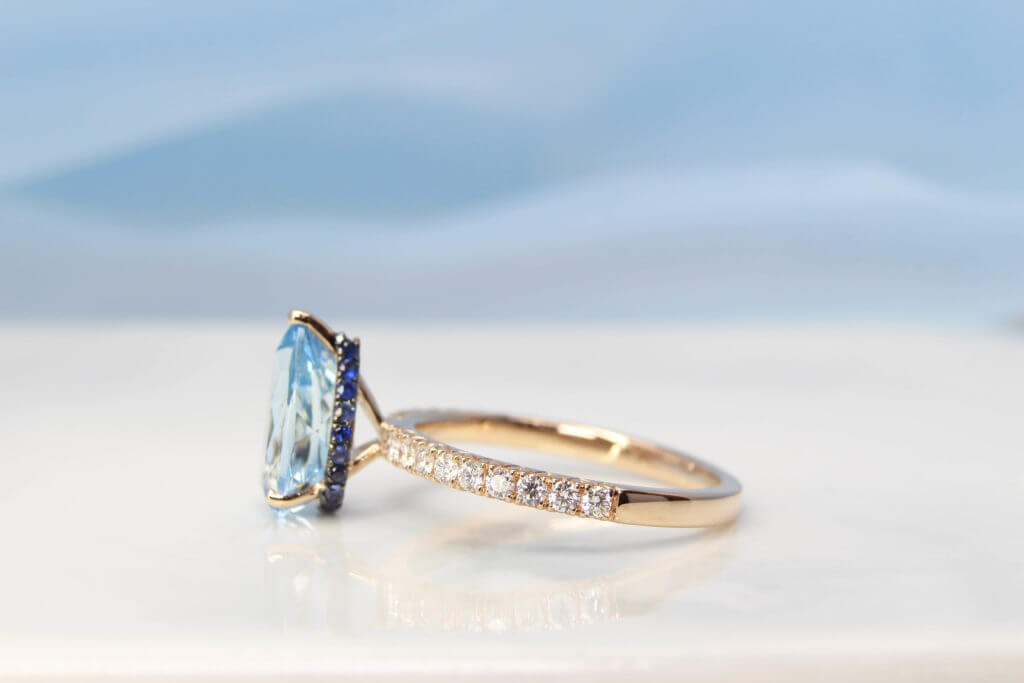 Unique Shape & Special Gift
Round brilliance, emerald step cut, to unique fancy marquise, princess to exceptional trilliant. Similar to round brilliance, the triangular shape exhibit sharp brilliance with mesmerizing sparkle. Dainty and timeless design, this showcases a unique trilliant aquamarine engagement ring with side fancy marquise and round brilliant diamond.
Recommended gift if you are considering a unique birthday or anniversary present. Birthstone jewellery is certainly a special and one of a kind.