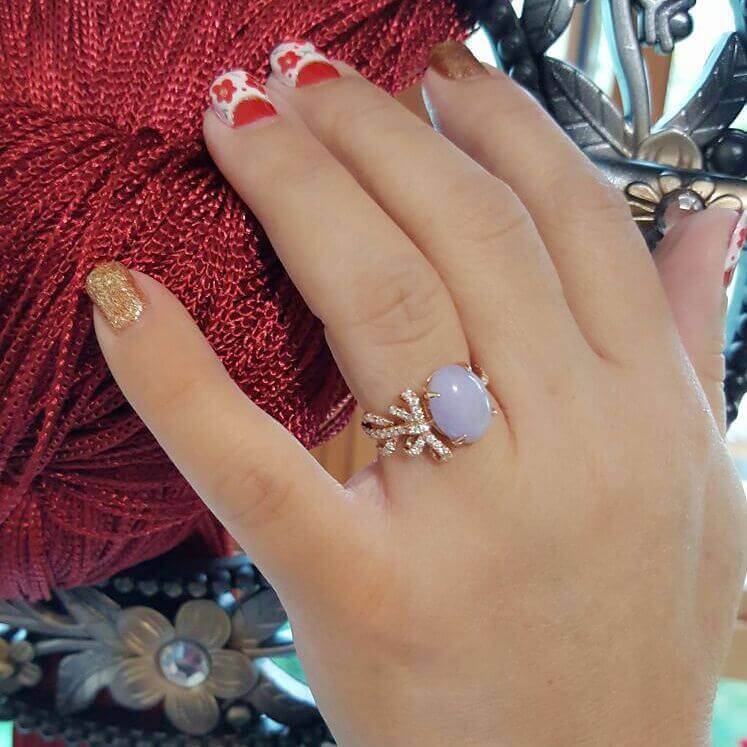 Traditional jade in modern jewellery
Lavender grade A Jadeite with ribbon design, customised in 18k rose gold and brilliant cut diamond.
Rare jade with intense lavender colour, a design that bring out the beauty of the gemstone instead of the classic ring.
Particular on every fine details, modern design with delicate craftsmanship. A unique piece of jade jewellery, you can never find in any classic jewelry store.
In GIOIA Fine Jewellery, all design and ideas are made possible, into reality. Share with us your inspiration and ideas to customised a truly unique jewellery that last for many years to come!