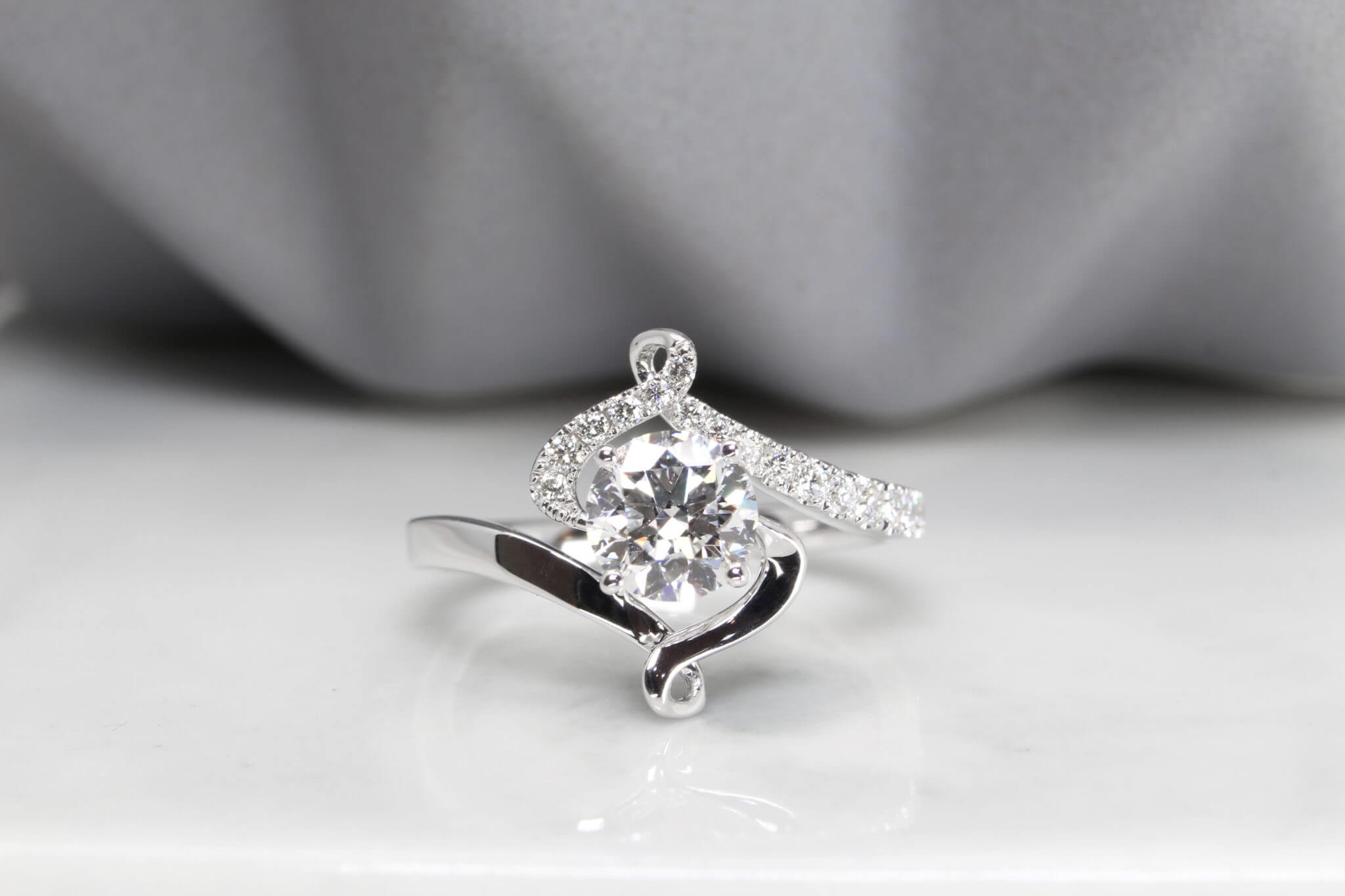 This simple yet stunning, non-classic diamond ring was customised by a gentleman looking forward to a bright future with his lady love. Instead of a halo diamond or solitaire ring, we have given a personal touch to this engagement ring. This design in fact tells the story of the couple and their love in the best way possible. Designed and customised to win the lady's heart. Beautifully crafted, this design features an arrangement of shimmering diamonds artfully. This engagement ring sets the stage for romance with its artistic design which represents the couple. If you look at it from the top view, we have imparted an abstract look of the initials of the couple. You can see the letter "L". One initial has been set with diamond and the other features a polished finishing.     
Customised Diamond Engagement Ring
This shimmering choice will melt the heart of the lady love for whom this design has specially been customised. You can too customised a ring for you love which tells a tale of your love in a unique way. Take her breath away with this alluring and elegant diamond ring. Getting a customised ring like this would mean worth more than any common engagement ring for your loved one.