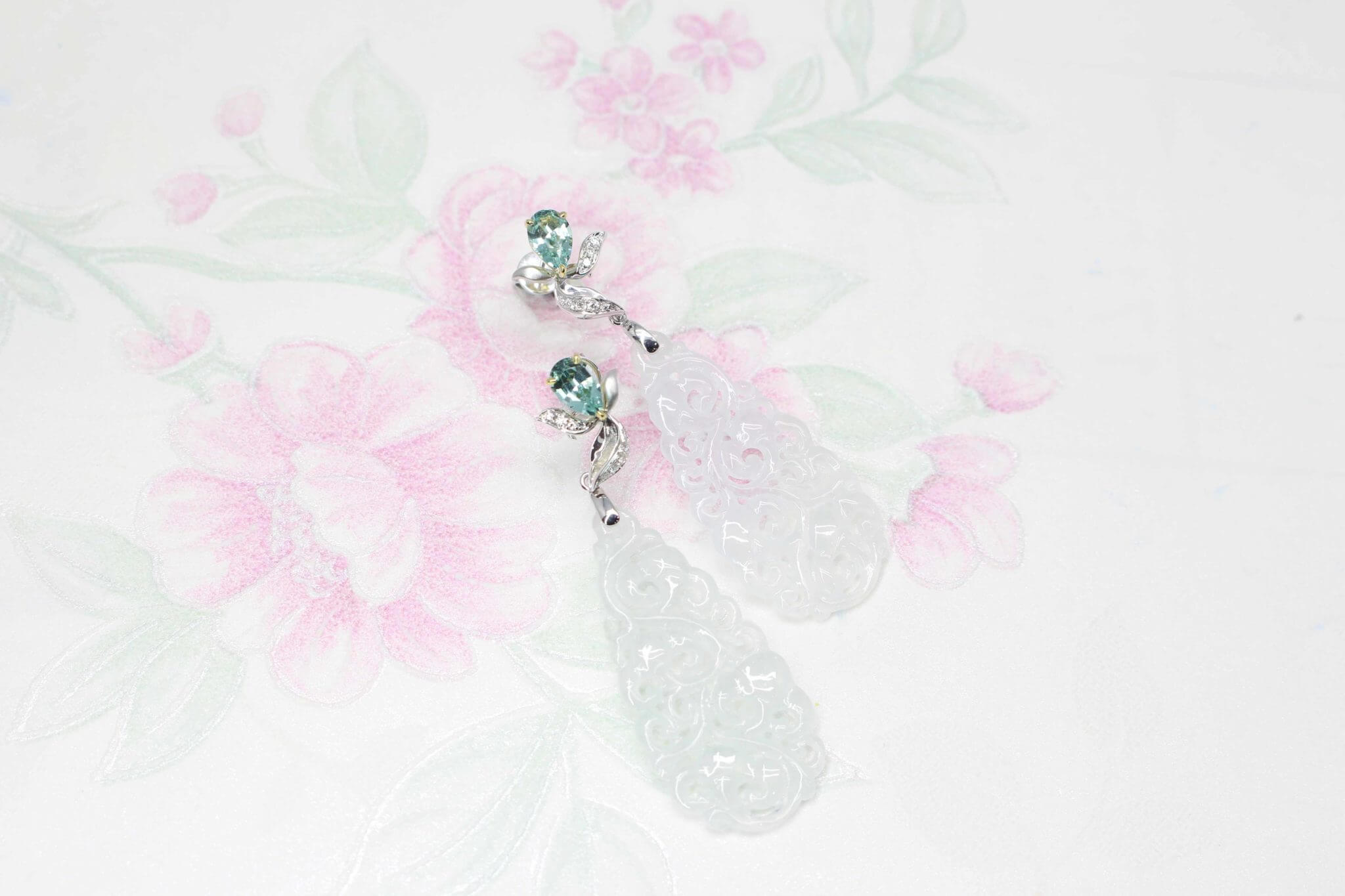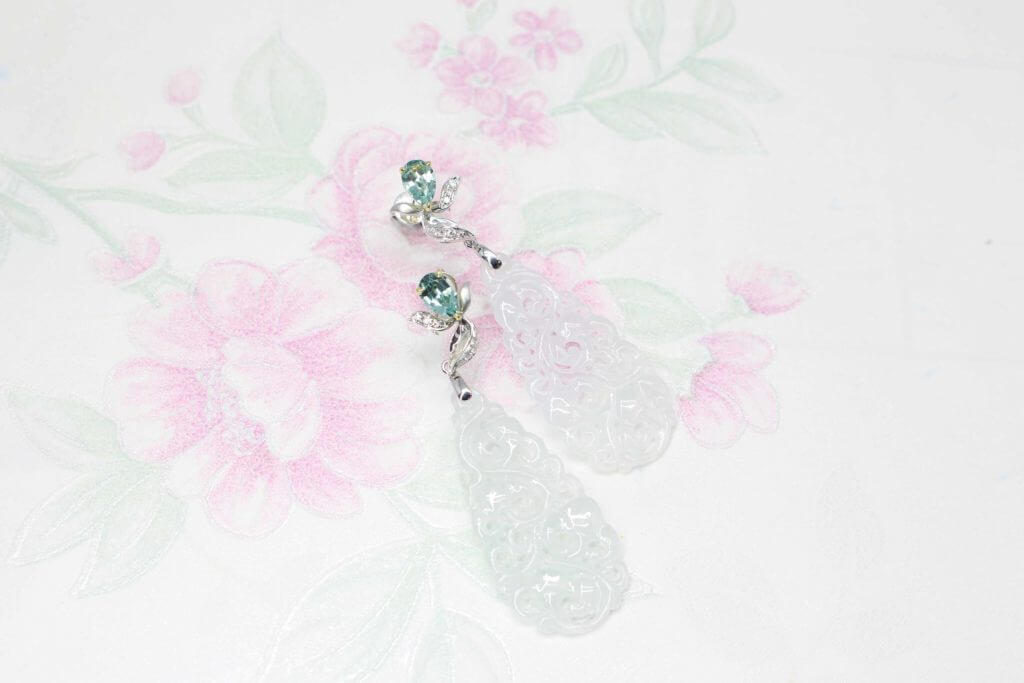 With Chinese New Year just round the corner, jade earring highlight the beauty of traditions and customs that are relevant to Chinese and to many others who appreciate it. Chinese appreciate positivity and use symbols that represent abundance in life. This pair of tourmaline earring resembles fish swimming in an upward stream which symbolises steady growth and abundance.
Dangle Earring Fine Jewellery
If you are all geared up for Chinese New Year celebrations, then there is no reason why you must not consider adding this pair of fine jewellery to your collection. This pair of earring has been customised with green tourmaline and features a lively finish. The unique aspect of this customised design is that the earring can be detached from the dangling jade and can be worn just as a stud. The stunning pear shaped green tourmaline in this design is a scene stealer during your family gather in coming Chinese Near Year.