Sapphire Tourmaline for Generations – Family Heirloom Rings
This subtle pair of family heirloom rings is a symbol of the love of a mother for her beloved children. This pair was designed exclusively for a mother who intends to pass the pair to her daughters in the future. This refined symbol of affection features a sleek design with shimmering diamonds. We designed these custom family heirloom rings to be stackable for daily wear. You can also choose to wear an individual ring depending on your dressing style.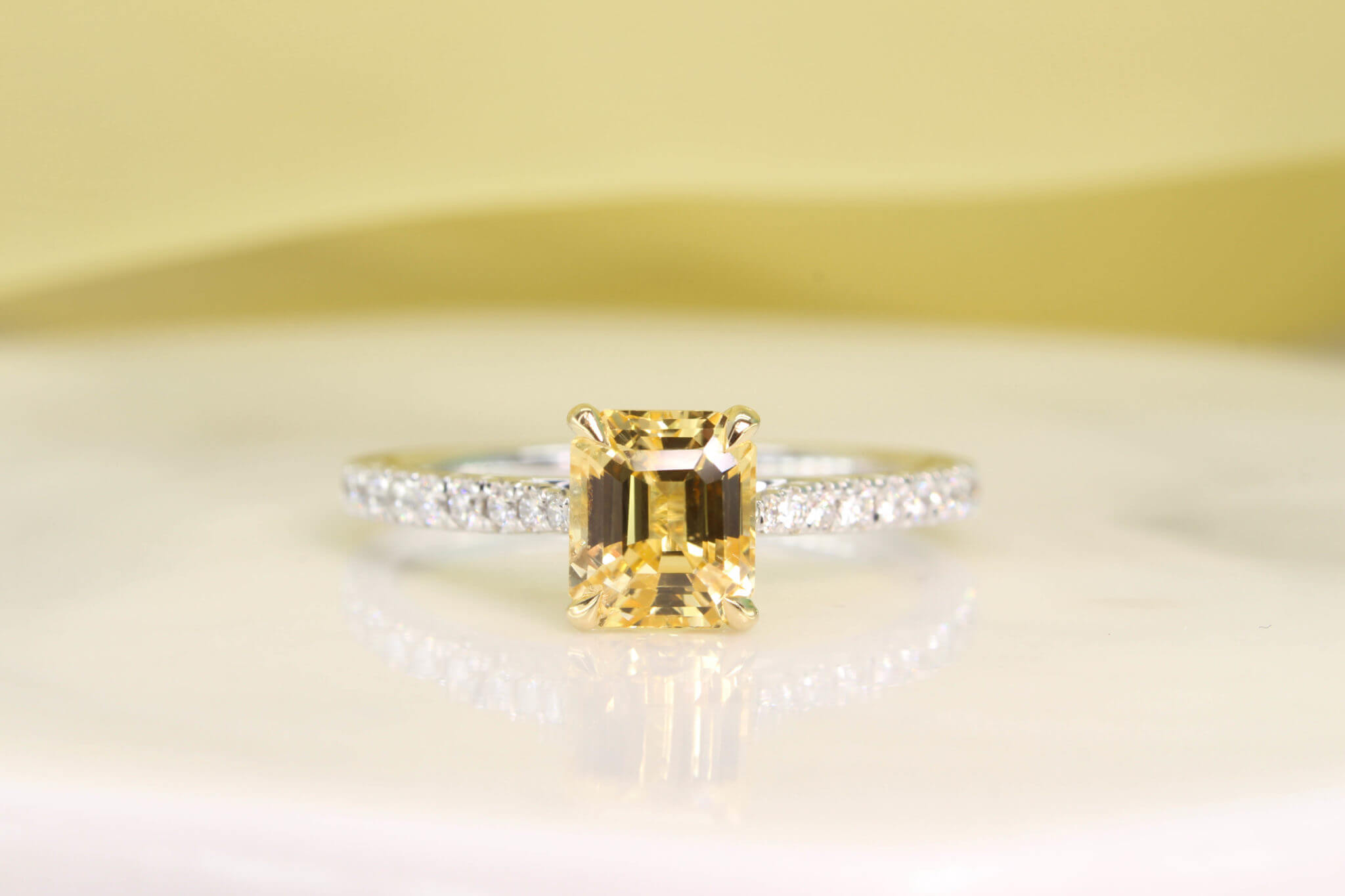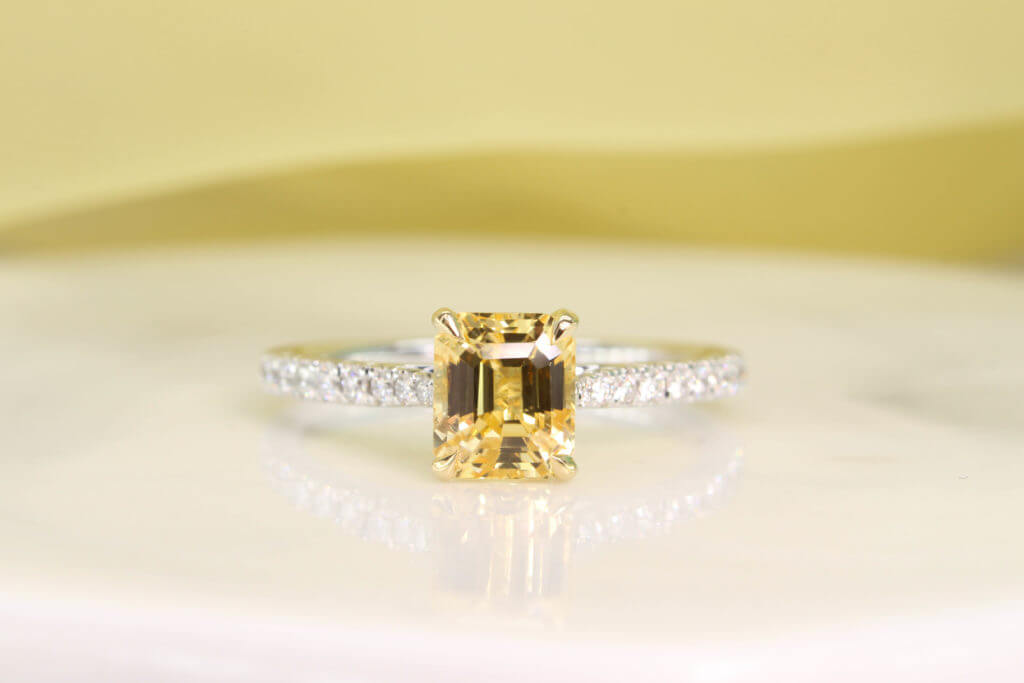 Yellow Sapphire Ring
 The yellow ring features an unheated yellow sapphire that is a combination of yellow and white gold, with yellow holding on to the sapphire and white on the diamond band. The gem has been skilfully cut and polished into an emerald-cut shape with cut corners, simply attractive and exuding unique brilliance. The customised look of this design accented with diamonds makes it an exceptional ring. Generally the colour yellow is associated with a bright warm sunny day and represents cheerfulness. The gemstone used in this design features a subtle shade of yellow and is not too intense.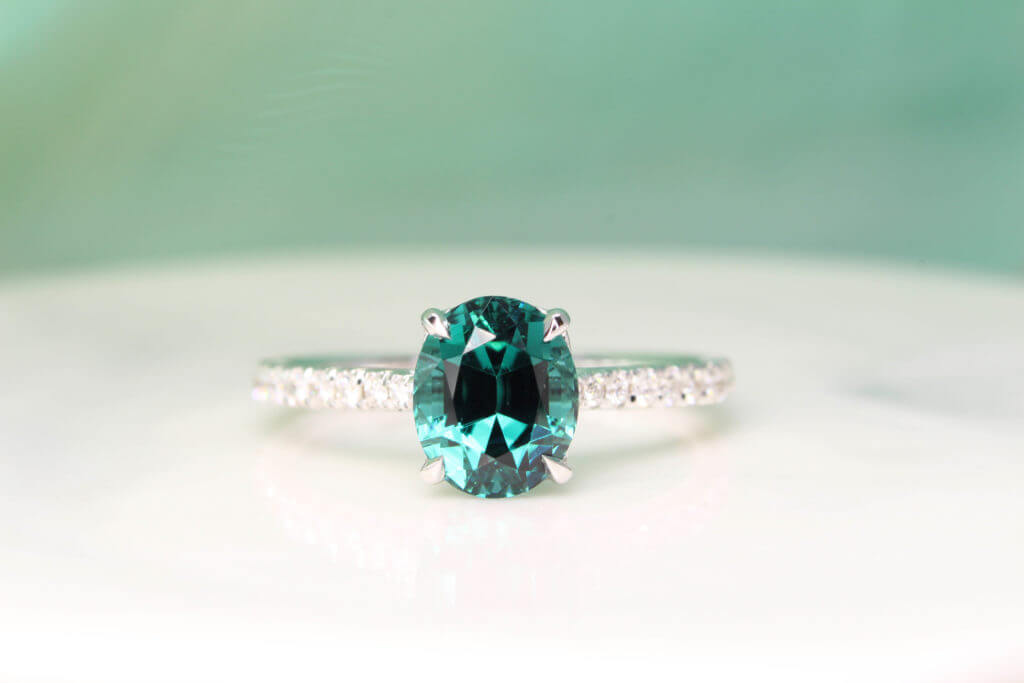 Lagoon Tourmaline Ring
Crafted in white gold bands is a lagoon tourmaline, showcasing a vibrant bluish green shade. We designed this precision-cut oval-shaped stone with micro-pave diamond ring for daily wear. These unique precious gemstone designs would add a perfect touch to your look no matter what the occasion is. Our GIOIA skilled artisans have expertly created both rings, and they are ready to wear. These vibrant designs would certainly make perfect gifts for women with simple yet elegant style choices.
Customised Family Heirloom Ring
Continue your love and family history in a unique way after your children have grown up. Both gems are exceptional and speak a thousand words with a single glance. In conclusion this pair of sapphire and tourmaline customised ring make a perfect match as they stack together.