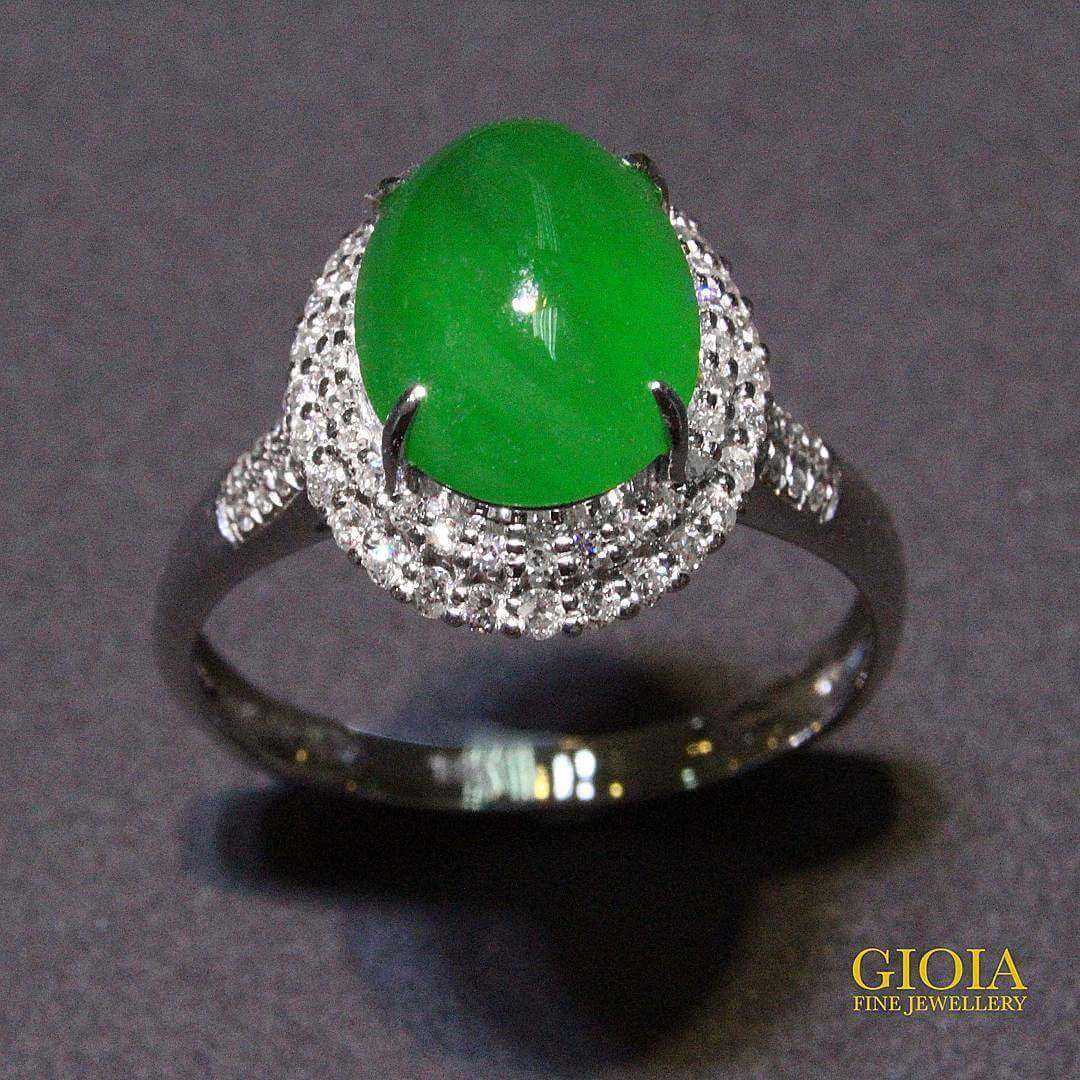 Bespoke Jade Ring Collection
Jade Cocktail Ring
Grade A green jadeite, surrounded by the subtle light of yellow gold and glittering row of brilliant cut diamonds. Breaking the traditional design, with an elegant statement.
Bespoke collection from GIOIA Fine Jewellery, truly Exceptional Jewellery with Exquisite Craftsmanship.
Every design is truly unique and one-of-a-kind. In GIOIA Fine Jewellery, it is not just a purchase of jewellery, we believe that the jewellery should customised and couture to your style. More of our latest update in the Highlights.