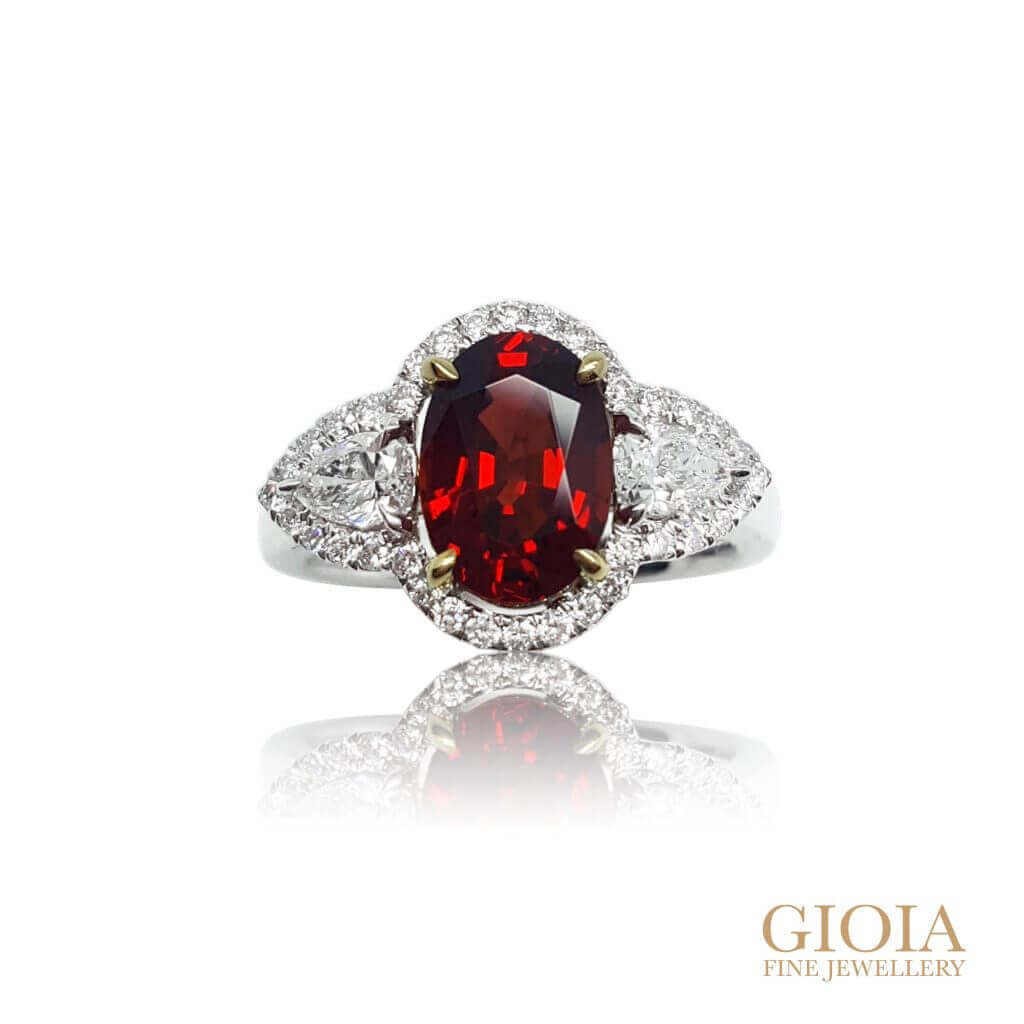 Vivid stunning red spinel, set between two pear-shaped exquisite diamonds. Hand-crafted with extreme attention in each detail, and   prong set  in natural white gold. Halo set with round brilliance diamond. Gorgeous and iconic trilogy red spinel ring, with remarkable brilliance.
Red Spinel & Ruby
Shopping for a deep intense crispy cherry red ruby? It is worth considering spinel as it resembles ruby. Spinel was mistaken as ruby for its vivid red, good saturation colour until late 19th century. They look identical and even mine within the same vicinity, quality spinel are equally rare as ruby. Spinel are generally untreated and they appear in different range of colour. They make a wide range of jewellery, from   sweet-neon pink ring , to bluish-green earring.
Customised Jewellery
There are just too many options available with  customised jewellery, and we believe that the jewellery should personalised and couture to your style. Not sure which colour suit you most? There won't be a jewellery that fit everyone, each precious   gemstones  and design is unique and one-of-a-kind. More of our latest update in the  Highlights!