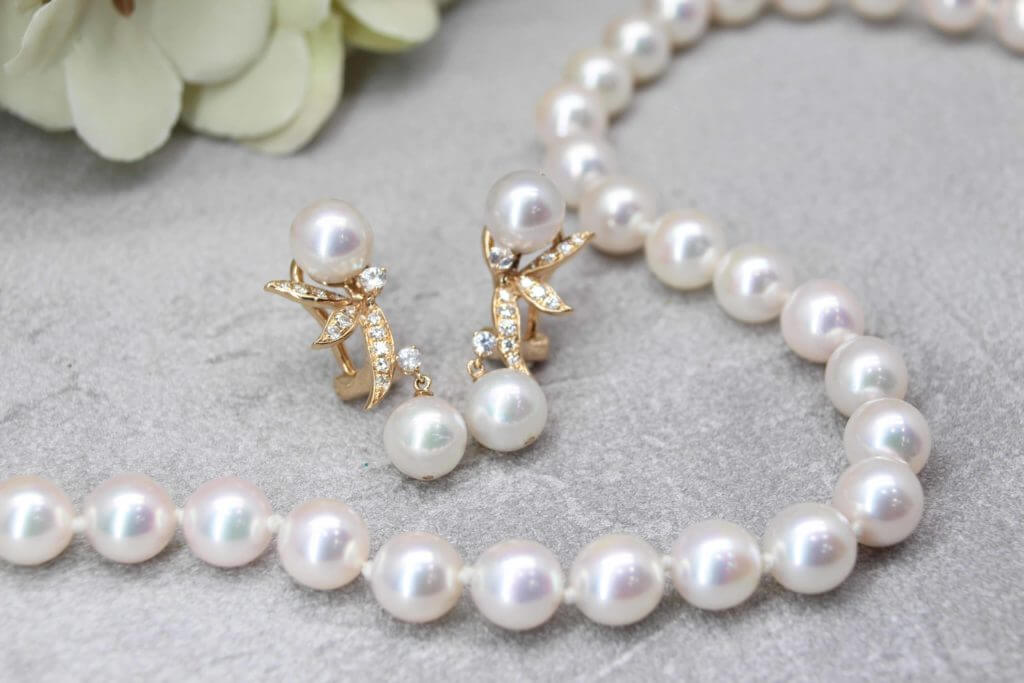 There isn't anything exquisite as this wedding jewellery that has been custom made from Akoya Pearl set, from a beloved mother to her daughter for the grand wedding. What makes this design special it is blessed with the love of a mother. Can any gift be more precious than a mother's love? This pearl necklace and earring set bears a mesmerising design and showcases exquisite pearls. The customised pearl earring is unique stud with a bit of dangle at the bottom. The earring is clip on where you do not require an ear hole to wear it. The design has been customised in rose gold that imparts extra brilliance to this special piece.    
Customised Wedding Jewellery
The naturally lustrous necklace features the finest quality pearls that have been hand-selected to craft this customised, modern design. Perfectly matched, the classic pearl stud earrings bear a distinctively modern style. The pearls meet the highest standards to ensure best value to the bride-to-be. The pearl in the earrings have been accented with round brilliant diamonds, creating a timeless look. This classic pearl set goes well from wedding to work with much ease. Demurely styled, this design makes a versatile gift for the bride-to-be. The design is perfect for a woman who is fond of vintage-inspired designs.