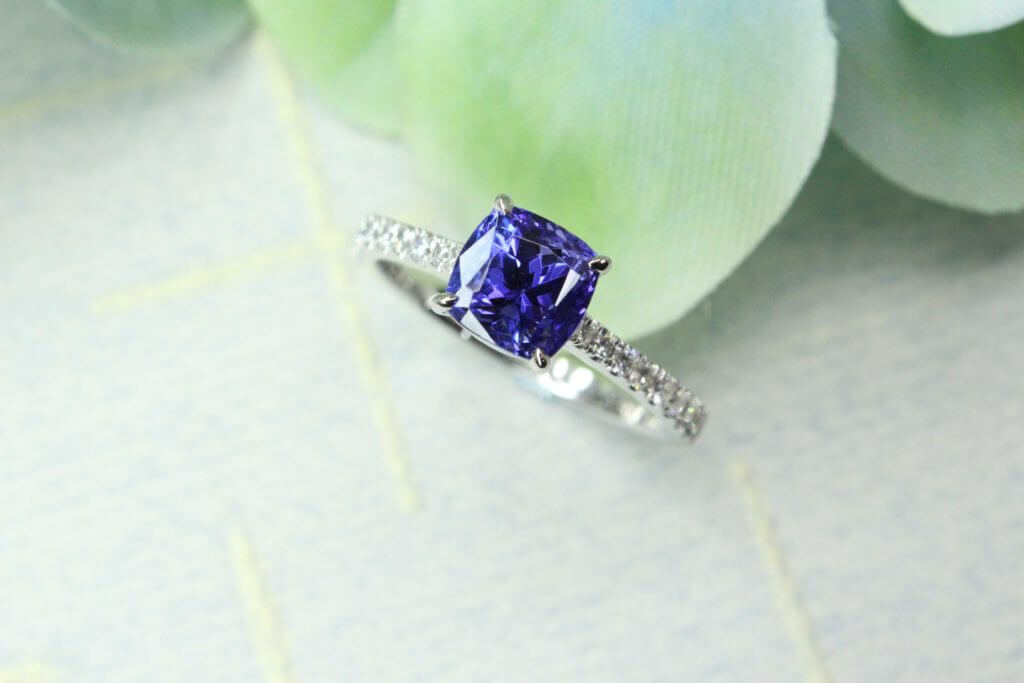 The ever-lasting vibrancy of a gem holds the potential to become an heirloom for the coming generations. Only a glorious jewel like a tanzanite can heighten the echoing magnificence of a wedding ring. A wedding proposal ring does justice to this gemstone, enhancing the delicacy of your marriage. Reminiscing of the couple's trip to Tanzania, this tanzanite comes with a tint of violet making the proposal ring more promising for a heartfelt marriage. Made through a customisation, the oceanic hued gemstone not only embellishes the overall beauty of the bride but also provides a glamour to the event. With brilliant shades and properties, the gem excels and sparkle in the colour of blue gems.
Our heartiest congratulation and best wishes to Noel & Charissa! May the years to come be filled with blessings, love and happiness.
Customised Proposal Ring
Adorning this proposal ring, our dedicated craftsmen skilfully set the round brilliance diamonds on the side of the ring bands. The customised ring features a four-prong setting for the tanzanite gem to remain in one position. Apart from the usual 18k gold, this ring is customised in platinum gold for its durable characteristic. The ring gives an all-embracing elegant appearance when stacked with the bride's wedding band. This proposal ring glimmers as though it has been just put together, and worn in a wedding!