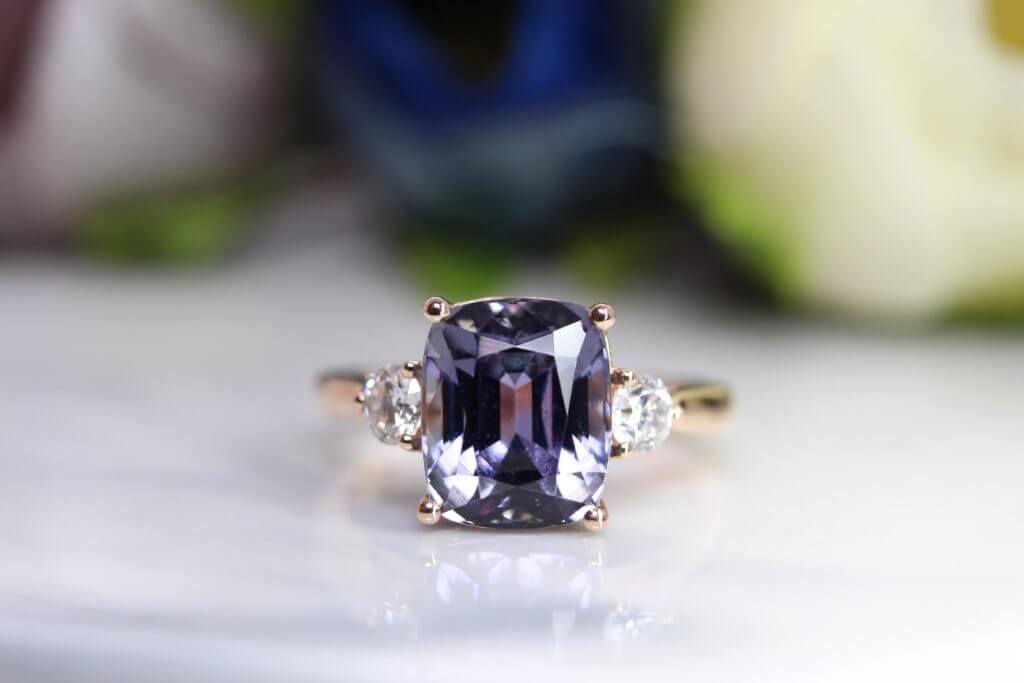 This engagement ring features a dazzling tanzanite gemstone that has been customised for the couple. Tanzanite is one of the most unique gems available today, featuring a one-of-a-kind greyish and violet shade.  The gem in this design is unheated without heat treatment. This stunning ring is sure to make jaws drop with its mixture of colour shade and brilliance. The attractive and unique gemstone was crafted in rose gold ring which imparts warmth to the overall design.
Customised Engagement Ring
Design of the ring consists of side diamonds set beside the main Tanzanite. The couple who opted for this customised design spent time in discussing the fine details for their once in a lifetime and memorable event of their life. The gentleman tweaked the design a bit to have additional diamonds set on the sideband underneath the Tanzanite. This stunning colourful engagement ring is both classically elegant and eye-catching. Lively in colour, this tanzanite ring is surely going to attract a lot of curious onlookers.