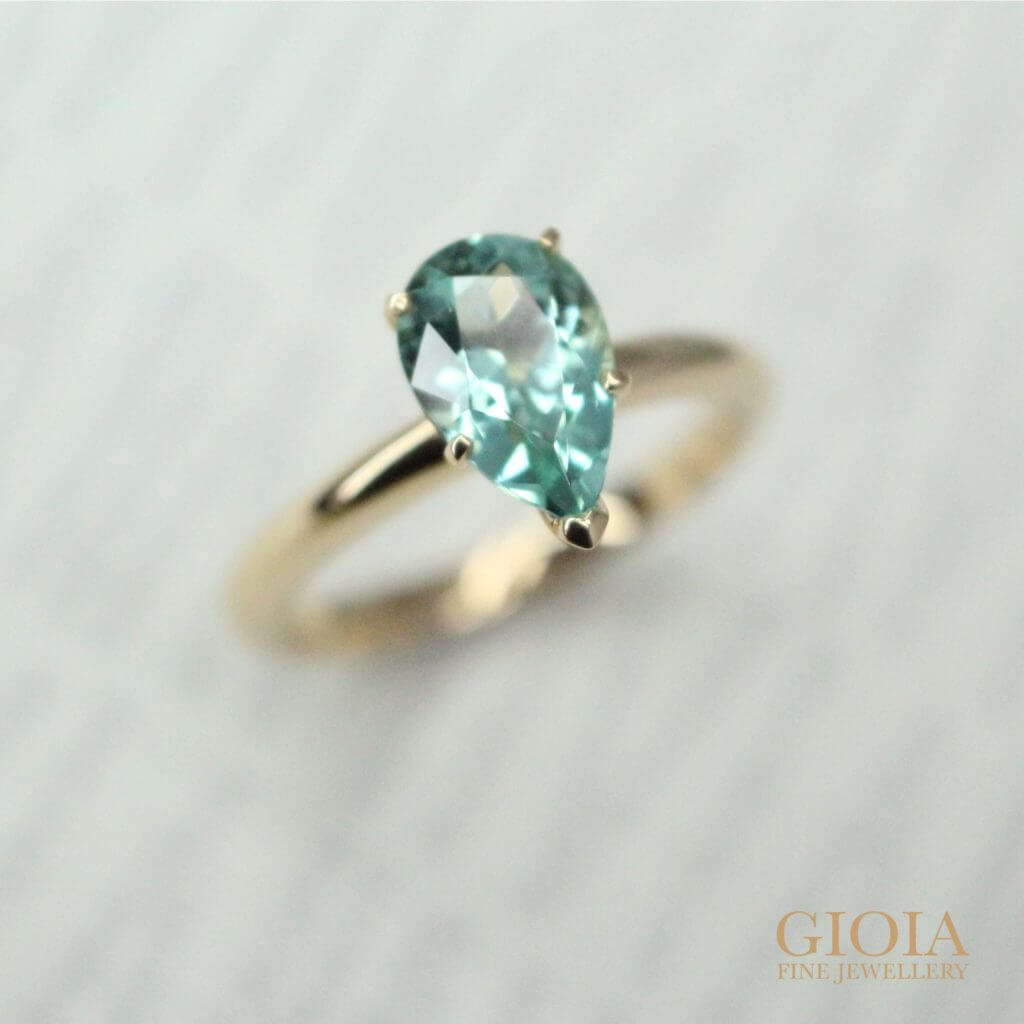 The beauty lies in the eye of the beholder. However, if the beauty is as exquisite as these wedding rings, it is natural to be struck with wonder. The 5 prong setting reveals the distinctive and unique nature of the engagement ring. Carefully selected for her delicate hands, the pear-shaped tourmaline gemstone in the ring portray the subtlety of both the couples' relationship. The elegant sky shade of blue embarks your bond to elevate. Its lightweight represents gentle yet heartfelt emotions.
Customised Wedding Bands
The wedding bands are custom made by both the couple who picked the engagement ring. The custom designs for both men and ladies symbolise their charm. A simplicity rests in the plain design of men's ring and an intricacy resides in the twisted women's wedding band.
The engagement ring and the wedding bands align their rose-gold theme, 18k (750). Both have an ordinary appearance, however, their sound construction is clearly reflected, making your marriage eventful.