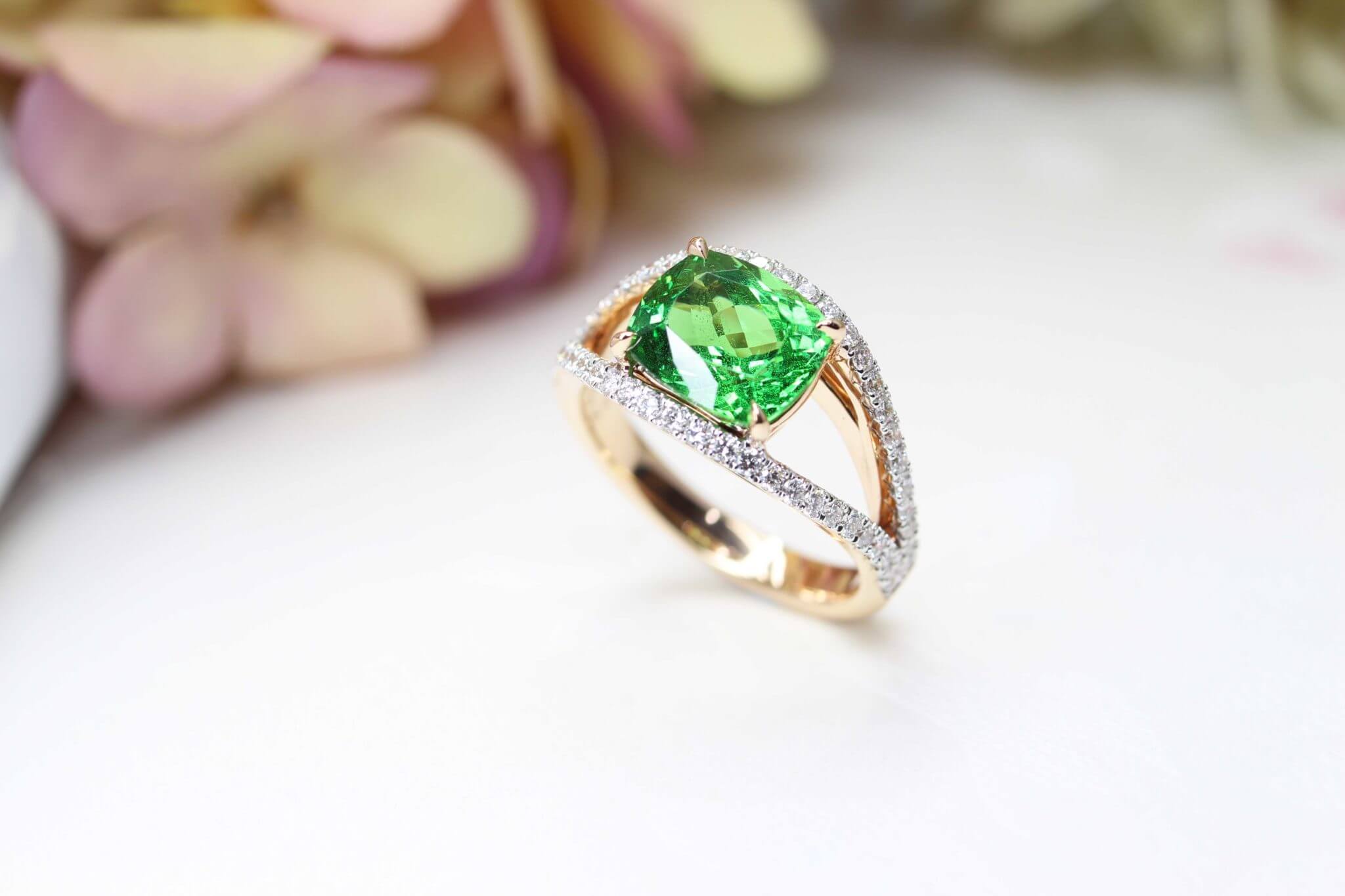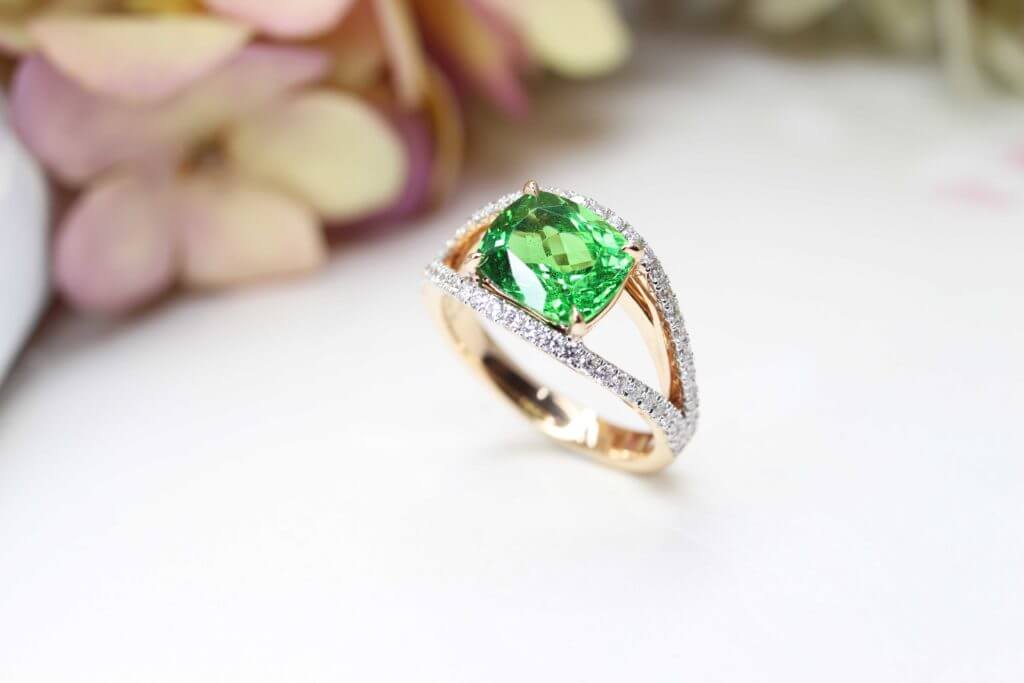 Tsavorite Green Garnet
Known for striking green colour, exceptional clarity, and durability make them highly sought after. The combination of these factors sets tsavorite garnet apart from other green gems such as green tourmaline, teal sapphire and teal spinel. Makes it a popular choice for those seeking a vivid, lively green gemstone for their fine jewelry collection.
Tsavorite garnets have a high refractive index, similarly to diamond and spinel gemstone. As they can disperse light into a spectrum of colours, giving them a sparkling and lively appearance.
Tsavorite or Emerald Rare?
it's challenging to make a blanket statement about whether tsavorite garnet is rarer than emerald, as rarity is subject to various factors. Some high-quality tsavorite garnets can be quite rare and command high prices. To a certain prize point when it is comparable to fine quality emerald, it worth a second thought.
While emerald has been is a popular green gemstone for centuries. The intense green hue of emeralds is captivating and unique. Their scarcity adds to their allure and value.
Tsavorite offers an alternative that has its own unique charm and character. It is a distinctive choice for individuals who appreciate its vibrant green colour. However it might not be as rare as fine quality emerald.
Tsavorite Garnet Ring
Tsavorite garnet ring make quite a colourful statement when combined with brilliant diamonds. This piece of fine jewellery is utterly wearable and has been designed for a successful working lady. She has for long desired to own bespoke jewellery of her choice of coloured gemstone. This customised ring features a green garnet which is accented with brilliant cut diamonds. Tsavorite green garnet of this size are quite rare especially having it weighs 2.50 carat. The vibrant colour makes it quite clear as to why it is one of the most valued and expensive gemstone from the garnet family.
Bespoke Jewellery
This iconic colourful ring features an exceptionally unique halo of diamonds around it. It has been customised in rose gold band and features white gold plating for creating a contrast look. Gracefully designed with attention to detail, this classic gemstone ring would certainly make an incredible addition to your accessory wardrobe.