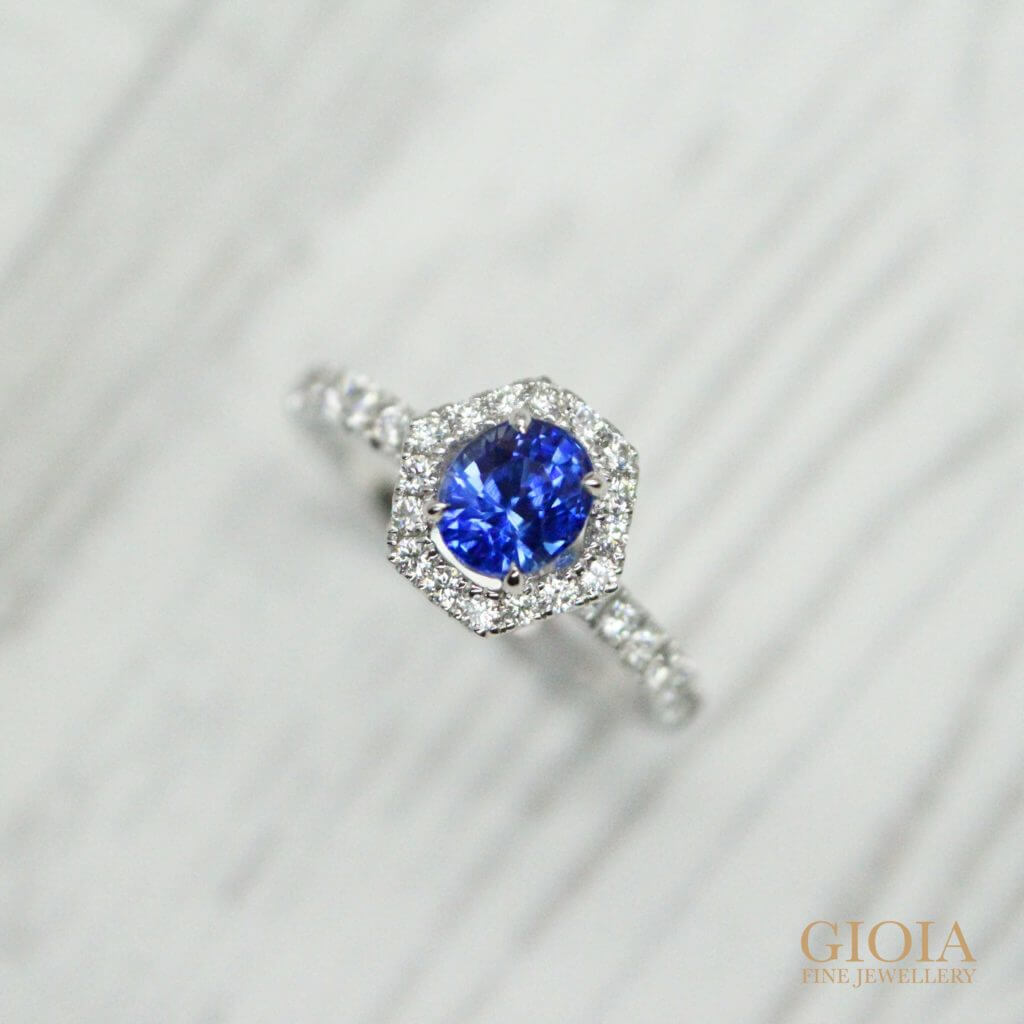 Unheated Blue Sapphire
Congratulation and wishing you Chengrui and Carmen a lifetime happiness and blissful marriage. It's our pleasure to be part of your proposal journey!
In an inviting composition, a oval coloured gemstone rests at the centre. The core offers an brilliant unheated blue sapphire. This hue is set apart from other shades of blue as it displays a profound and vivid colour. This customised design features a unique hexagon shaped halo of diamonds surrounding the sapphire gem. Along with the shimmering gemstone, the glistening diamonds heightens the appeal of this ring.
Customised Engagement Ring
This ring is customisable to meet exactly your needs. With just a little change, your perfect ring can be created by us and our dedicated craftsmen. Instead of the halo design, customising the ring according to your desires is a mere task. The skilled craftsmen turned the shades and the precious gemstone chosen by a couple to this elegant engagement ring.
A wedding is made memorable only if your companion is supportive. Find yourself a companion both faithful and committed in this ring. Being one of the most remarkable events of your life, your wedding will be complete with the addition of this customised engagement ring.