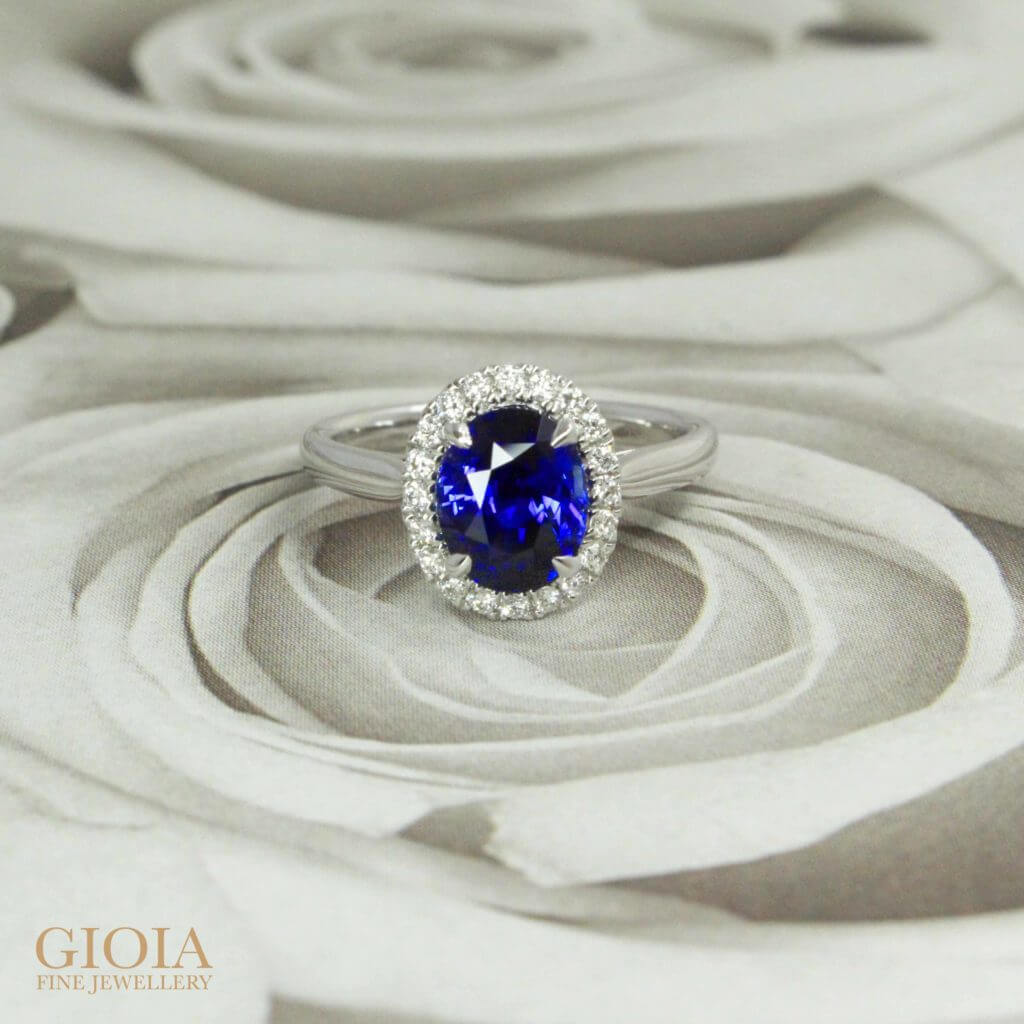 Royal Blue Sapphire
An engagement wedding ring depicts a vow for togetherness until infinity. It embarks the journey to endlessness along with your partner. This wedding ring will never let you down through the voyage, rendering as your loved one. It features a royal blue Sapphire, glorifying your relationship. The shades of this regal gemstone symbolise the ocean, deep enough to have its own universe. Acquire your universe through this majestic engagement ring and become its king with your queen. The premium pricing manifests the glorious nature of the unheated sapphire, aggrandises its worth and reflects a rarity of an authentic treasure. Cherishing the singularity, securing this engagement ring which makes your marriage itself one of a kind!
Congratulation to Jun Xiang and Yanying, may your engagement be the beginning of a lifetime filled with special love and happiness!
Customised Engagement Ring
The engagement ring also put forth a glimmer of a halo diamond setting, heightening its splendour. Placed side by side, these diamonds mirror your relations truly, where you will walk alongside your partner in heat as well as rain. Holding her hand close, you take a pledge to be by her side, protecting her at all cost. Similarly, the typical four-prong setting of this customised ring ensures the protection of blue Sapphire. Through this engagement ring, empower yourself to grace your loved one.