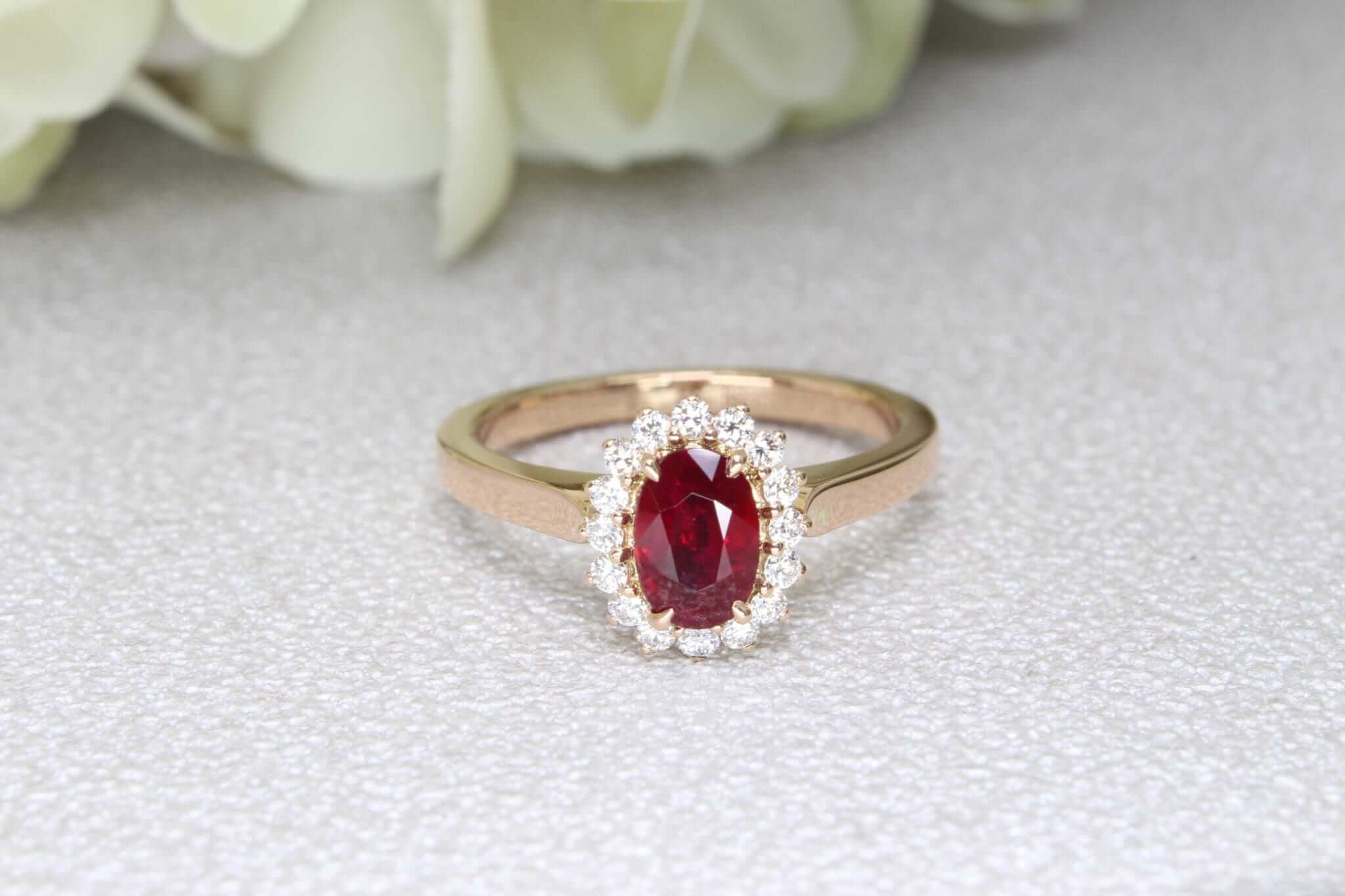 The brilliance of diamond around the vivid ruby brings a show stopping grandeur to this customised ring. Custom made in rose gold band imparts its own sparkle to the ring in addition to the brilliant diamond micro set around the centre gemstone. The 3-prong diamond setting resemble the look of a blossom flora to this vividly crafted ring. 
Congratulation to H & G on they proposal!
Wishing both a wonderful journey and eternity love in your new life together. 
Ruby Gemstone
The rich ardent hue of passionate red ruby can seldom hide. Ruby gemstone makes a timeless statement no matter what jewellery it is set on. The rich hue of this valuable gemstone complements a halo of diamonds unlike any other gemstone. Ruby gems from Mozambique to Burma are known for their quality and at GIOIA, we acquire them directly from the source. The amount of chromium determines the shade of rubies. It varies from orangey red to purplish red depending on the amount of chromium contained within. This customised ring features a ruby with vivid red hue. The high colour saturation is what renders it unique.