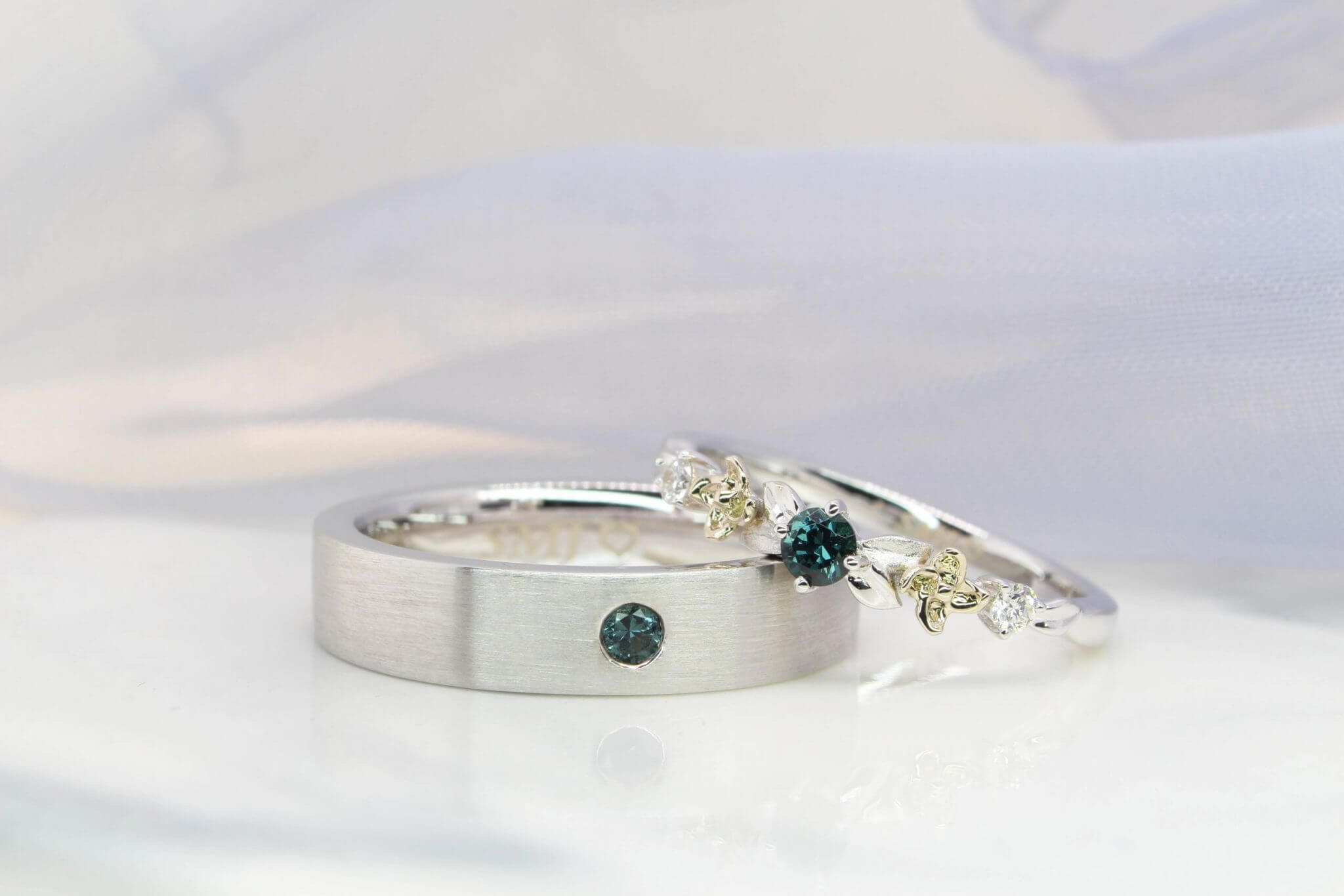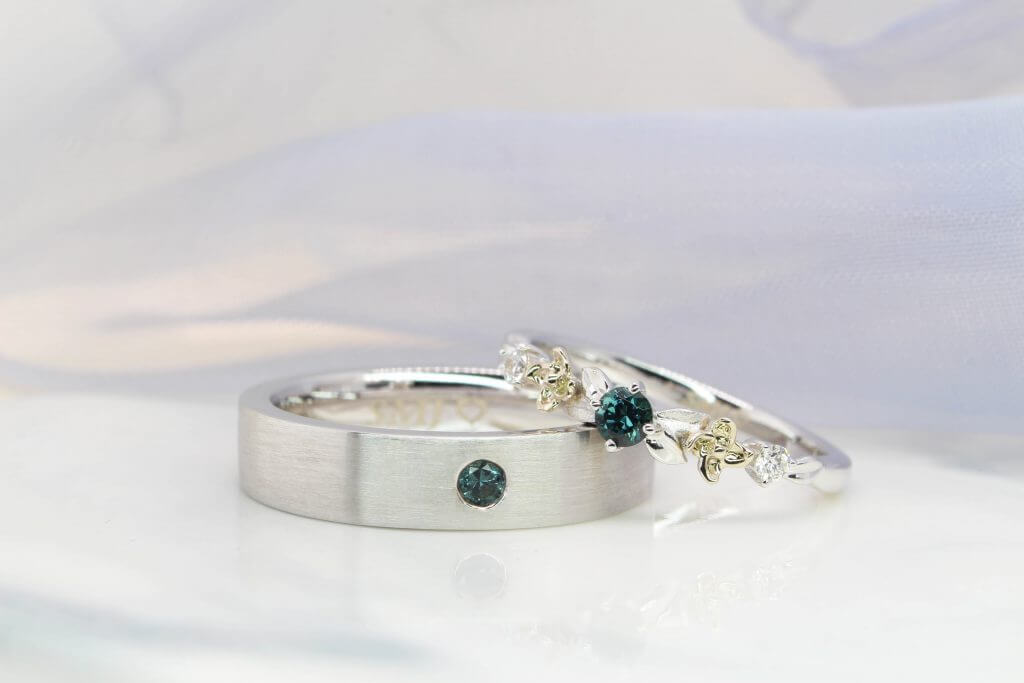 Wedding rings signify love and fidelity, it is the beginning of an eternal journey for the couple, it is also a sign of a commitment for one another and represents the love, honour and faithfulness.
Who doesn't desire to own something rare and beautiful especially for wedding jewellery which symbolises both commitment and love? This pair of wedding ring features a bluish-green spinel gemstone, unique teal colour shade on each of the ring. Having the wedding rings customised to both style is a unique bond of love. The coloured theme of natural white and white gold imparts a subtle look to the ladies ring. The overall design gives a natural flora arrangement. This unique design has been chosen as a wedding band by the couple. The central teal spinel gem which is the same as men's ring is surrounded by white and gold petals. The tiny, round brilliant diamonds impart a touch of sparkle to this organic natural design. The design appears like a flora band that the lady would adorn on her finger for a lifetime.   
Customised Wedding Rings
Sophisticated and one of a kind, this uniquely crafted pair of wedding rings are perfect for the modern millennial couple in every sense. This thoughtful design is surely going to steal a lot of attention. This compelling design with its regal with its beautiful designing would be appreciated and treasured by the couple for years to come. This exuberant wedding rings can be used to mark the new chapter of their journey of love. Timeless and elegant, this pair of wedding rings embed with teal spinel would make a glimmering look and envious eyes around them.