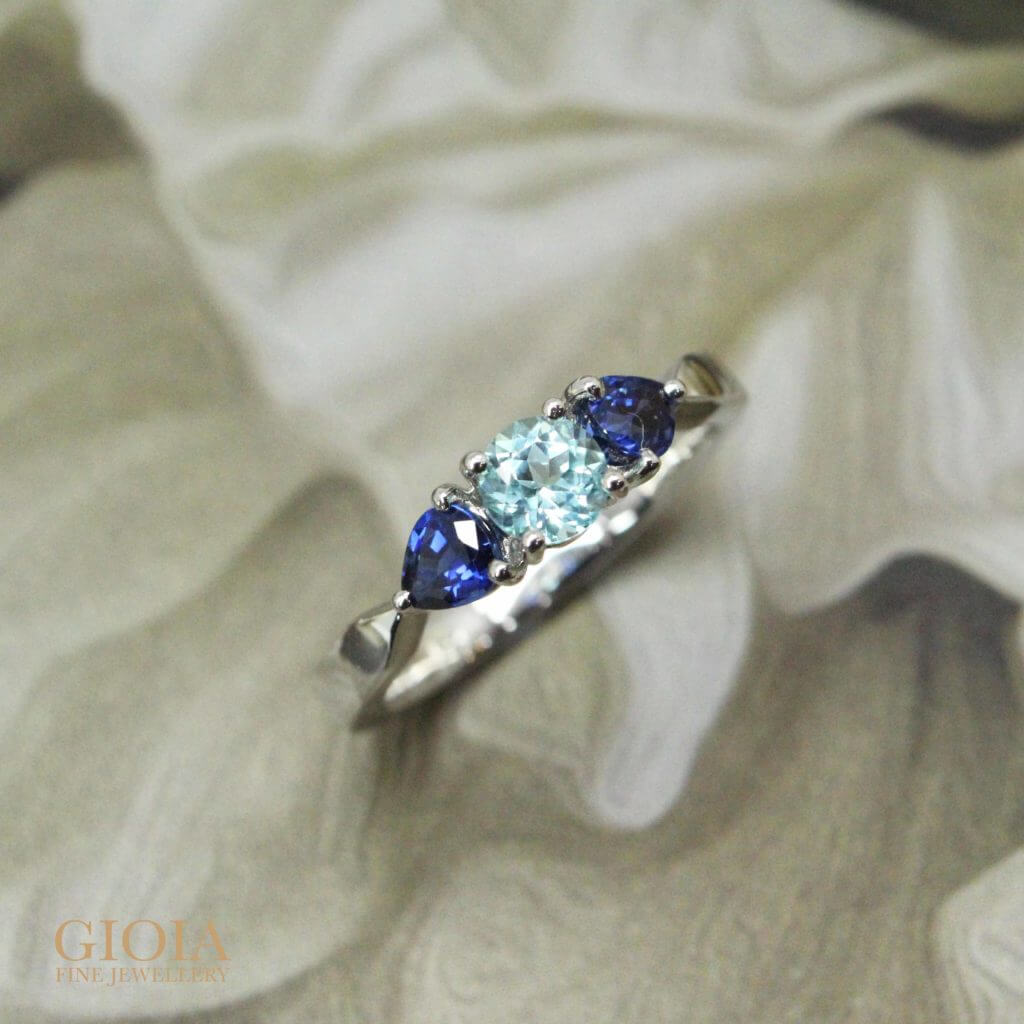 Congratulation to James and Michelle for the engagement. Wishing you both a wonderful life together filled with lots of joy and happiness.
This mystical engagement ring binds a beautiful relation with both pear shaped vivid blue sapphires on both the sides. The simplicity of the gemstone holds its allure. Acclaimed for its rarity, the Paraiba tourmaline gleams from within. This gem originates from the largest country of South America, the most premium gem in the classification of tourmaline. 
Paraiba Tourmaline
A gemstone prospector in the state of Paraiba revealed a small mountain to have gems of astonishing colour. These were later found to be tourmaline crystals and thus the name Paraiba tourmaline came into being. Its cyan hue distinguishes this tourmaline from other gemstones. It is a prized possession for any jewelry lover. Aided by the growing prices of its fine quality, this gem secures a spot as a family heirloom.
Bespoke Engagement Ring
Specially customised for an engagement, the modesty of this ring is reflected by its design. In the province of marriage, prong-settings retain their value as a classic. The ring symbolises the core of all life, indicating continuous support and everlasting love, by the side of the oceanic and round gemstone. Entwine your partner's and your life together through this ring. This elegant ring will prove to be an emblem of your love and affection.