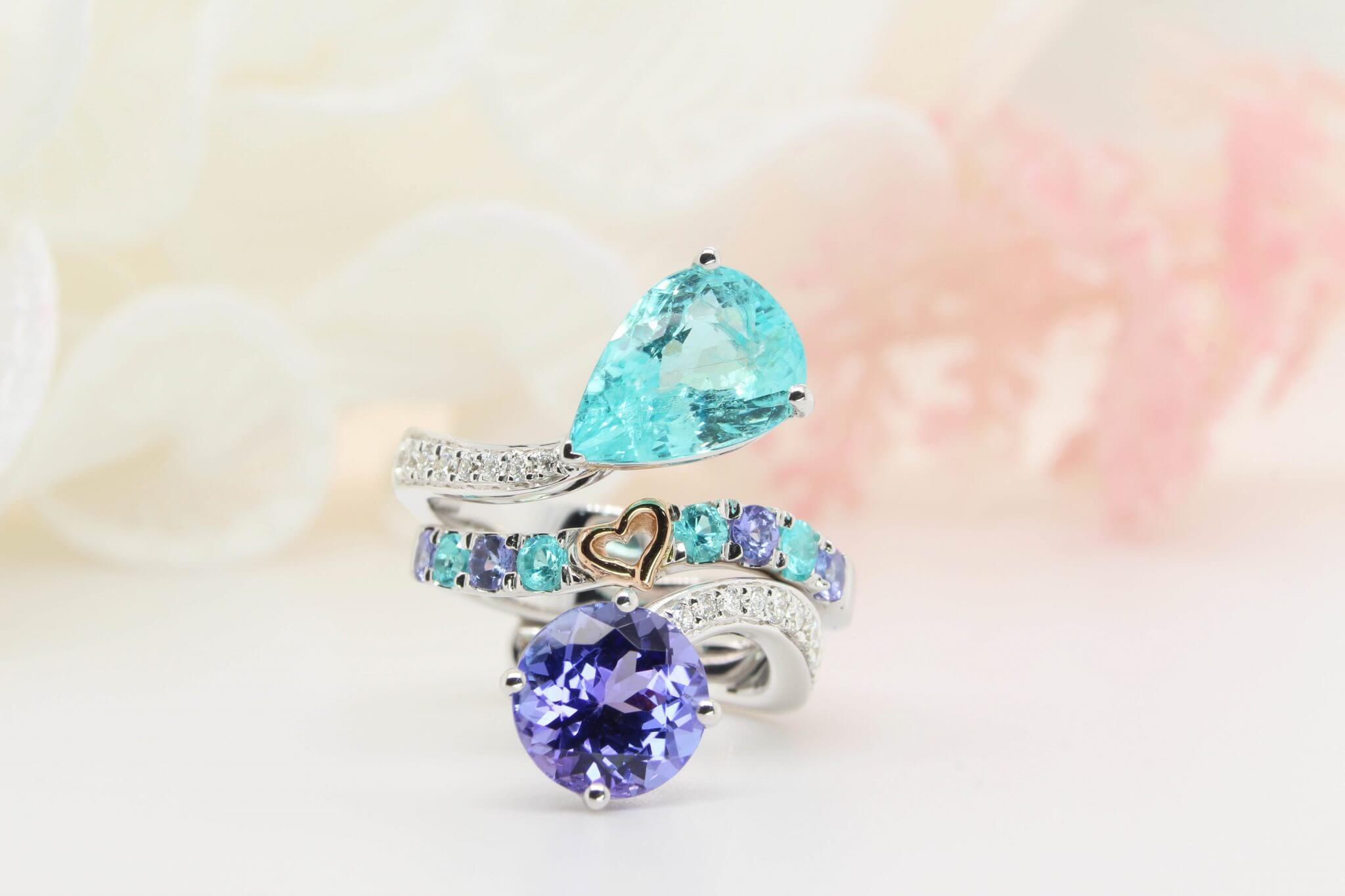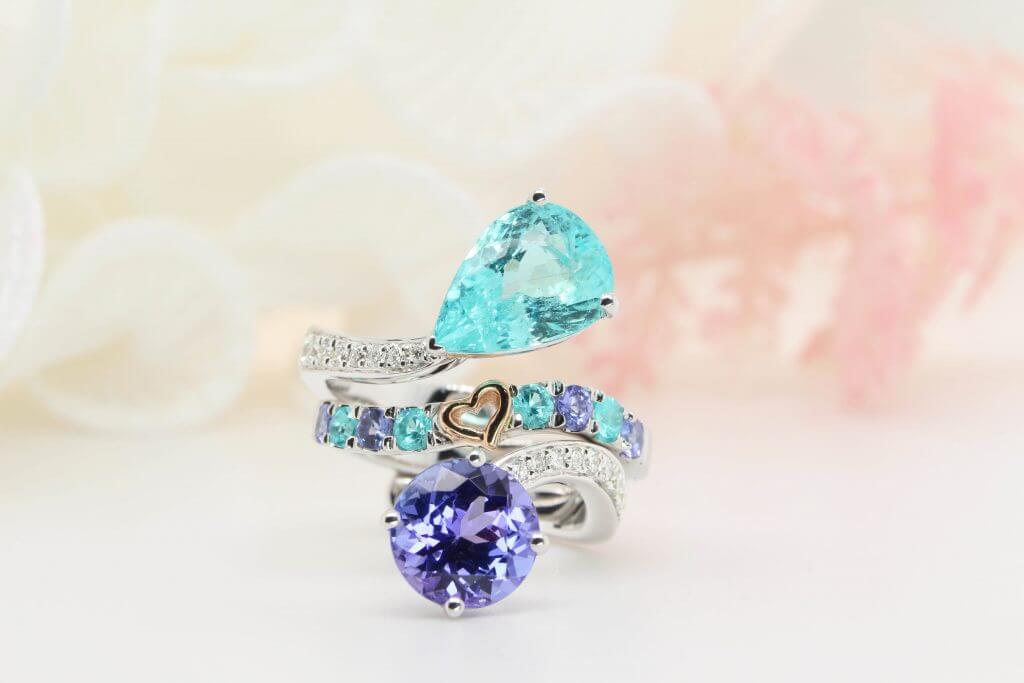 Exquisite Craftsmanship & Experience – Customised Jewellery
Customised jewellery never fades away, and is increasingly popular by the millennials and generations to come. It promises exquisite craftsmanship and an exclusive experience. You can create personalised design with our designers by considering elements that best represent you and your style choices. Whether you are looking for a unique engagement ring or a personalised anniversary pendant, you can have them all customised. Apart from that, it can also be a memorable modern heirloom that your heirs will cherish and treasure forever.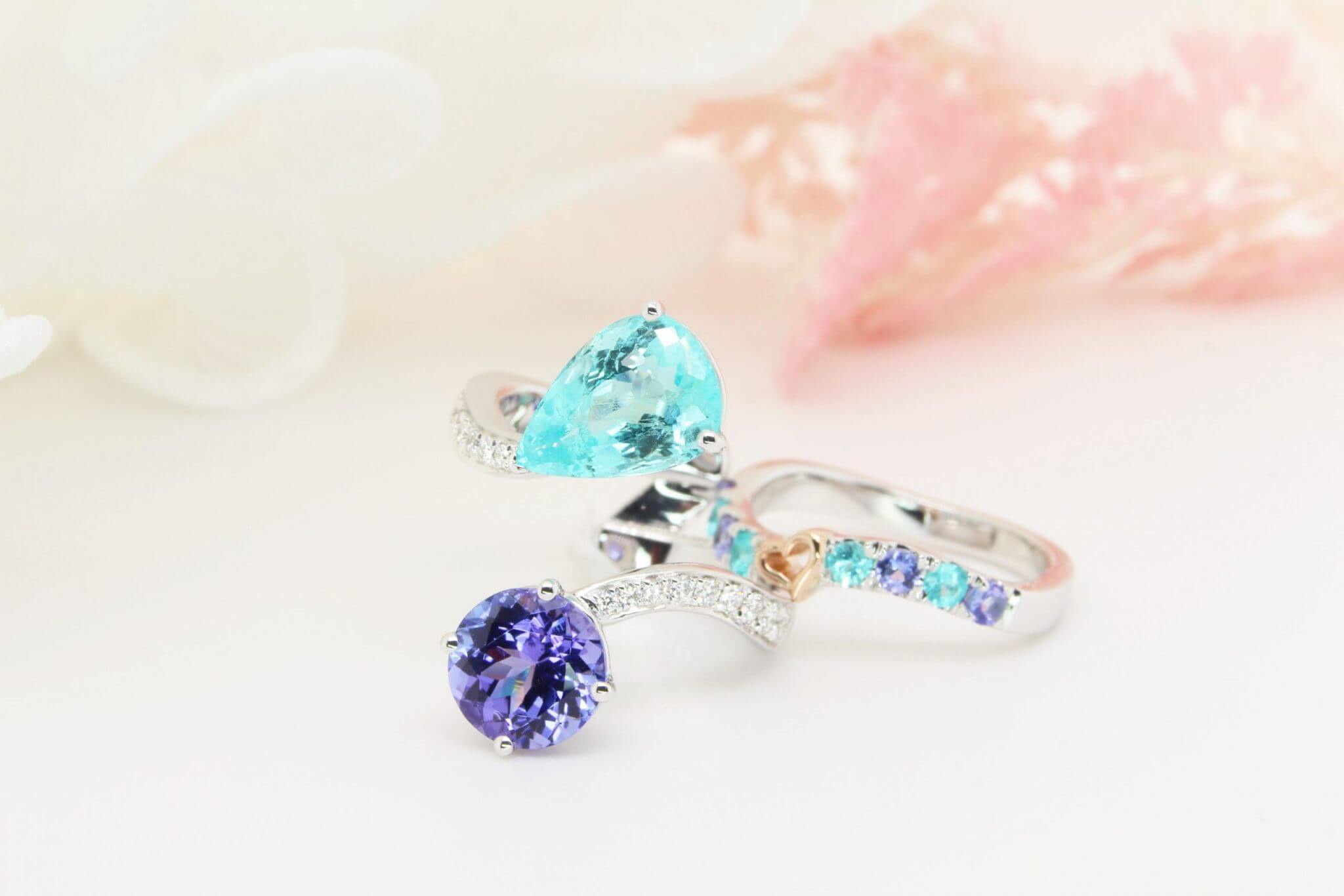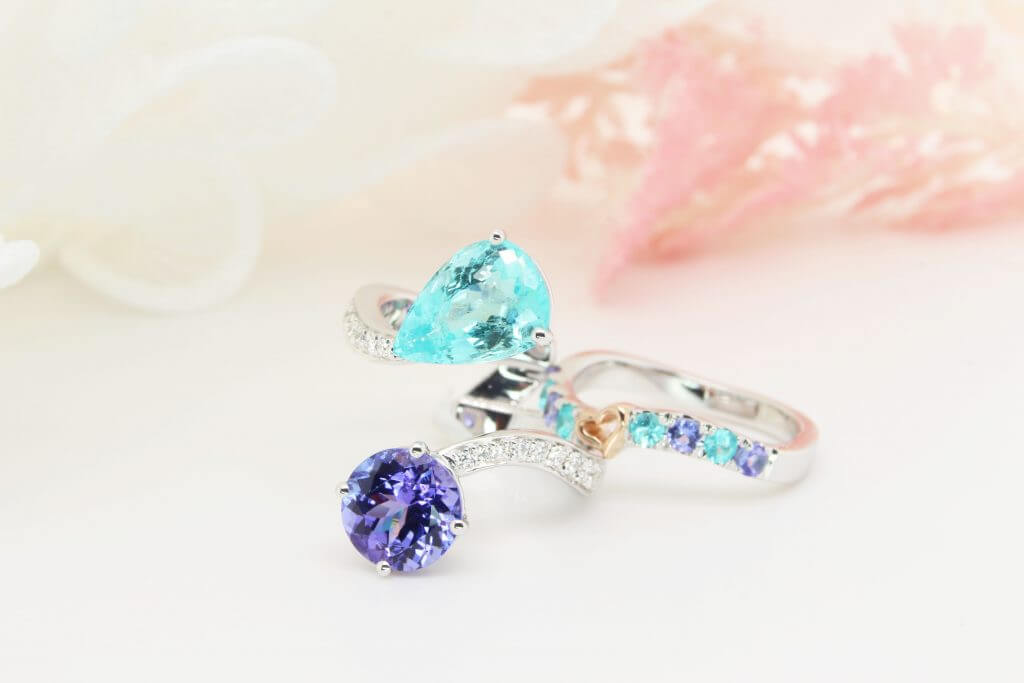 Personalised Touch
Allows you to express your true personality during customised jewellery. Without a doubt, no two pieces of customised jewellery can be alike. Crafted with the finest craftsmanship and exceptional creativity for each customised jewellery. For instance, this tanzanite and tourmaline bypass ring has been created to stack with the wedding band. Wedding band stack between the bypass ring, Instead of the side. This design is a result of hours of brainstorming and creativity. A gentleman came to us with a vague idea about the design.
Through the collaborative efforts of our skilled designers, who possess a deep understanding of technical constraints and design opportunities. We successfully transformed his concept into a design piece jewellery.
Quality in Customised Jewellery
We take immense pride in designing each piece of customised jewellery. We infused passion into every single piece that we design. Each project that we undertake is more of an art piece to us. There is so much that goes into it. The intricacy and fine detailing that go into a design are unparalleled. Each piece is worthy of being treated as an heirloom treasure. Uniquely created and also been designed to match the wearer style and preference. It takes hours and even days to finalise the jewellery design to perfection right from the moment of the initial inspiration.
Involve in the customised design process
The high level of coordination between the designers and the master craftsman is also a time-intensive process. At any point in time, we take special care at each stage to oversee the progress of the work and to ensure that nothing is missed out in the process. We take into consideration every single detail until the final product exactly matches the design that we envisioned.
When you are involved in designing jewellery right from the design stage to the final creation. You develop a strong emotion for it. You absolutely treasure it as you have memories associated with every stage of creation, it certainly becomes much more special and unique. It is no wonder that customisation renders a special touch to the entire process of the craft of jewellery designing.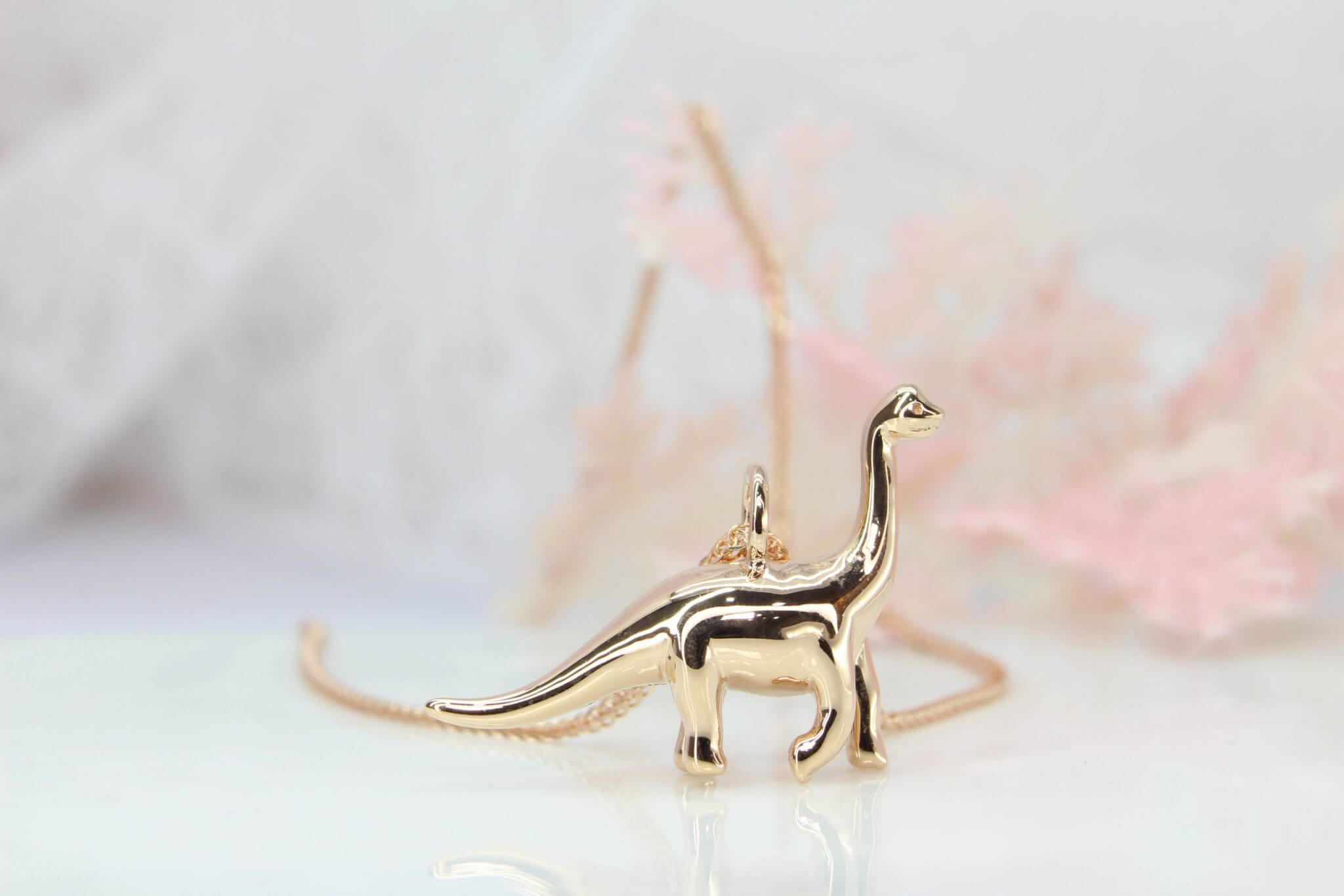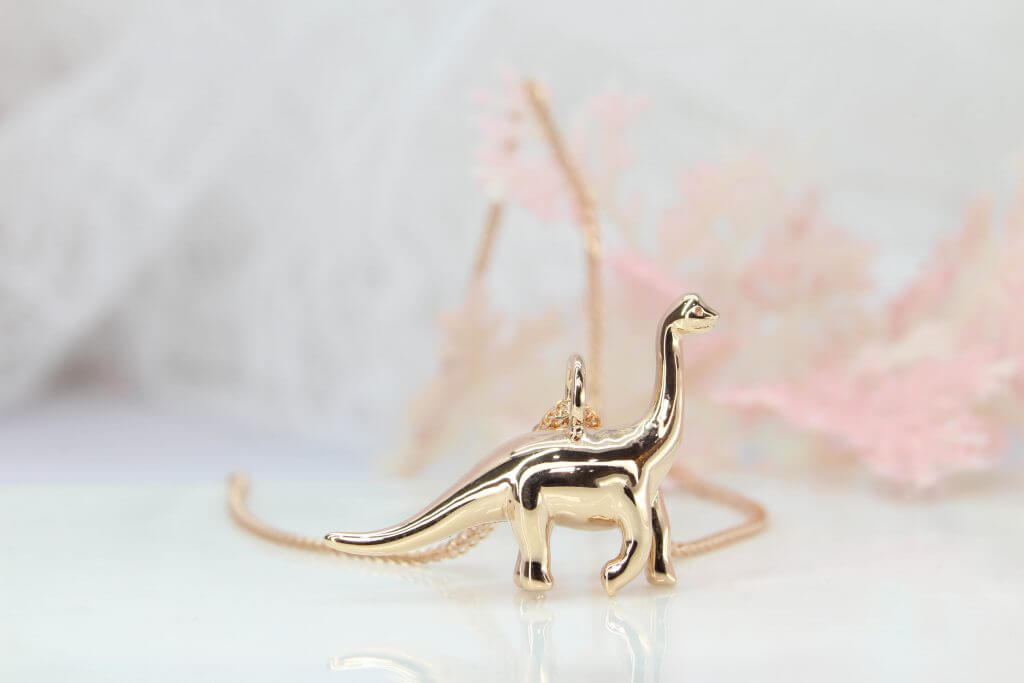 Sometimes a simple statement is all you need to look elegant
In addition, the design doesn't really have to be complex while designing a custom piece. It can be a minimalist design holding sentimental value. For instance, the dinosaur pendants were custom made for a gentleman for his beloved love who is fond of dinosaur characters. This sleek and modern design allows his wife to wear them on a daily basis comfortably. An eye-catching piece jewellery, crafting with finest details.
Heirloom Jewellery for Generation to Cherish
This sylleblossom floral jewellery was customised with a round bluish spinel in the centre. The brilliance of round dazzling diamonds adds a touch of sparkle to this creation. This design has been skill-fully crafted by our expert craftsman. They have ensured that every fine detail has been taken into consideration to breathe life into this statement piece.
Truly cherished heirloom jewellery that can be passed down for generations. Customised heirloom jewellery holds a strong sentimental value. It serves as a bridge between the past and the future.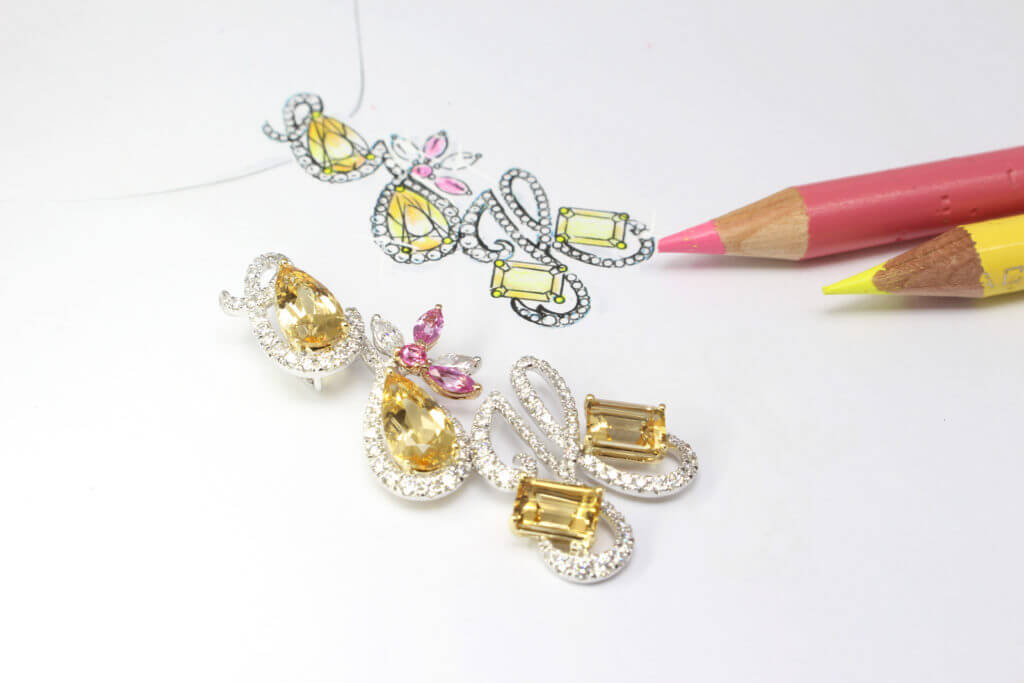 Customised Jewellery design experience begins here
We have a personalised custom process that begins with a private appointment with our designers. You can share your preferences about the gems and the design. You can also add a special touch to the design by sharing elements that hold the most meaning for the person for whom you are customising the design.
Though hunting for the right gem is a cumbersome process, it may not be as tough as it seems for us. We have a massive selection of the finest quality gems. Whether you are looking for the rarest of the rare padparadscha sapphire or an unheated pigeon blood ruby, we have it all. One of the most sought-after and rare gems will definitely be the exceptional neon Paraiba tourmalines.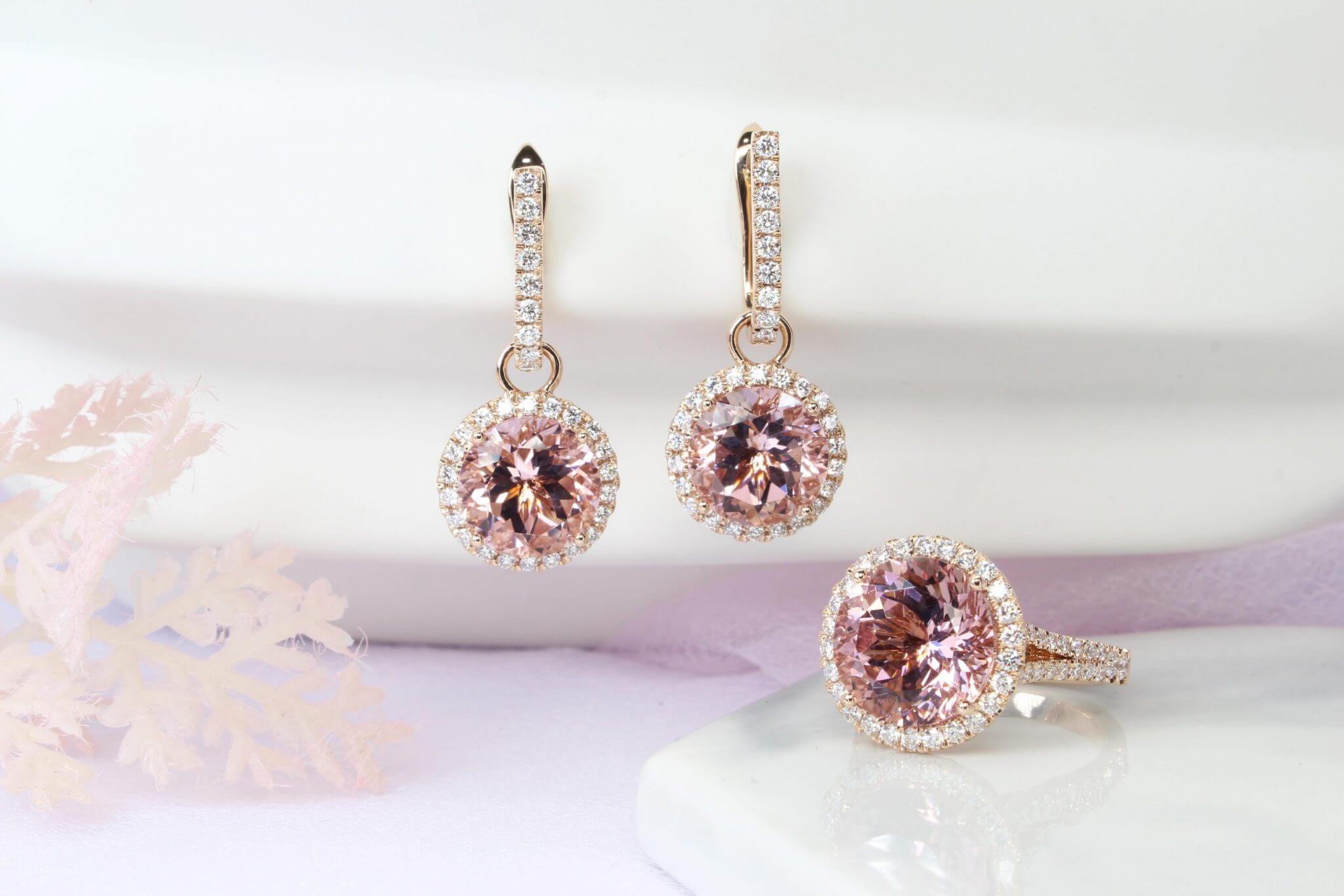 Listening to your design needs
Undoubtedly, each rare gem has its own unique story. Designs usually surround the centre main gem. It is all about choosing the ideal gemstone with the right shade and intensity instead of the gem fitting into jewellery design. We love discussing design ideas by knowing more about our clients on their likes and dislikes. We also listen to their design ideas and quickly sketch their ideas so as to check if we are on the same page.
Customised jewellery with no limits
With customised jewellery, we can craft designs that are elegant and classic similarly to ballerina jewellery designs. On the other hand, design can more complex and playful with natural themes like colourful butterfly jewellery. Scaled designs of final pieces offer a different perspective view and allow you to have a better visualisation of the jewellery piece.
Subsequently, after the approval from the client, we keep close communication on the design with our master craftsmen. Constantly keeping a tab on the progress until the final piece has been crafted to perfection and to the satisfaction of our clients.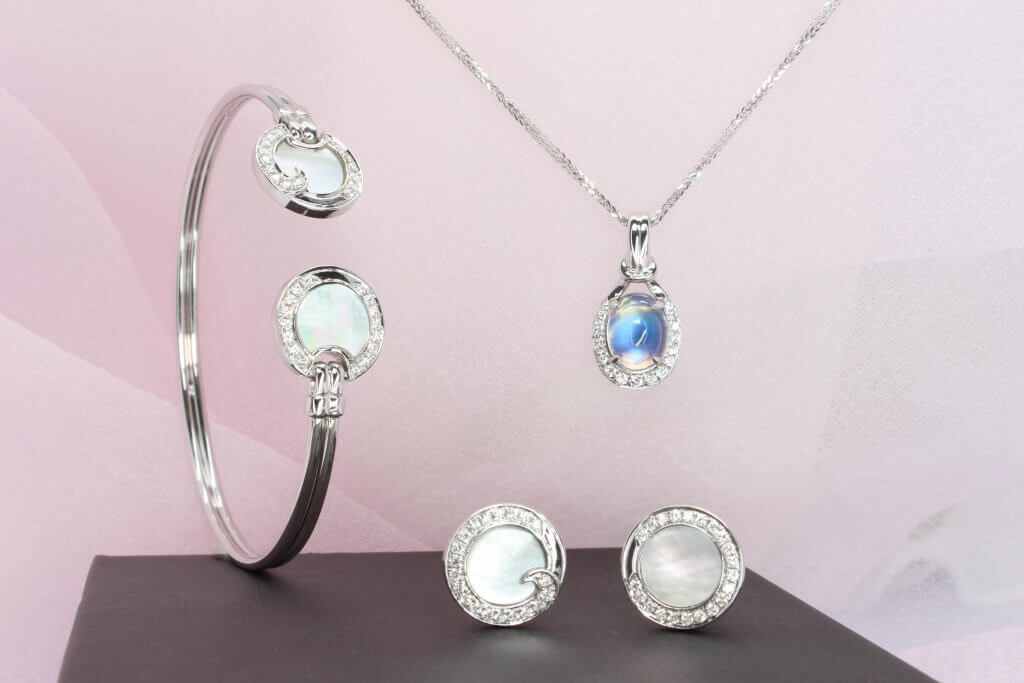 Modern Wedding Jewellery customised for Millennial brides
Design from sketch and handcrafted to modern design instead of traditional gold crafted jewellery. Our customised wedding jewellery collection custom made designs to the style of individual bride. This featured wedding jewellery set is a crossover design having earrings and bangle custom made with shiny and dazzling mother of pearl.
With a personalised touch, the mother of pearl is surrounded by round brilliance diamond in an abstract design of both the couples' initial "G & C". An exceptional moonstone pendant completes this wedding jewelry set.
The intricate design and meticulous detailing of the jewellery set is a classic example of brilliant craftsmanship that has gone into designing these beautifully customised jewellery pieces.
Personalised Birthstone Cross Pendant
Featuring a heart shape pink sapphire and trilliant shape bluish-green tourmaline. We customised this pair of gemstone cross pendants with each other's birthstones, reflecting the everlasting bond of the cousins. Not only is a cross pendant worn by Christianity, but it also holds a significant sentimental value.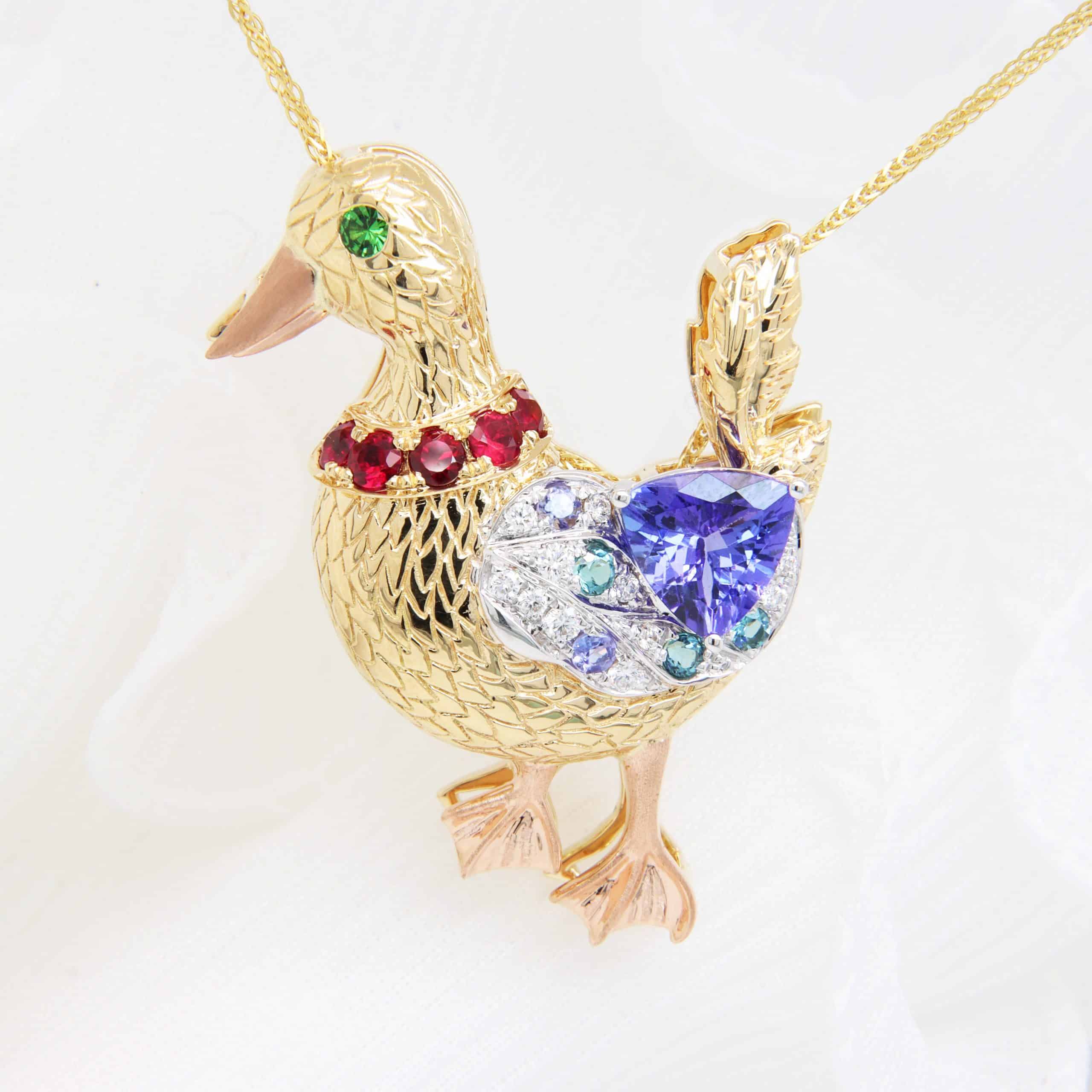 Customised Fine Jewelry
This luxury fine jewelry duck pendant is a testament to the skill and artistry of master jewelers, meticulously crafted to capture the essence of grace and beauty. Adorn yourself with this extraordinary masterpiece, and embrace the enchantment it bestows upon the wearer.
The duck's plumage, meticulously textured in 18K yellow gold, exudes a captivating allure, while the beak and feet, crafted in rose gold with a matte finish, add a touch of sophistication. The pendant's attention to detail is evident in the skill-fully designed natural wings, adorned with a symphony of precious gemstones and brilliance diamonds.
The duck's enchanting gaze is brought to life by vivid green tsavorite garnets, serving as its captivating eyes. To add a final touch of opulence, a resplendent red ruby graces the collar of the pendant, elevating its allure to new heights.