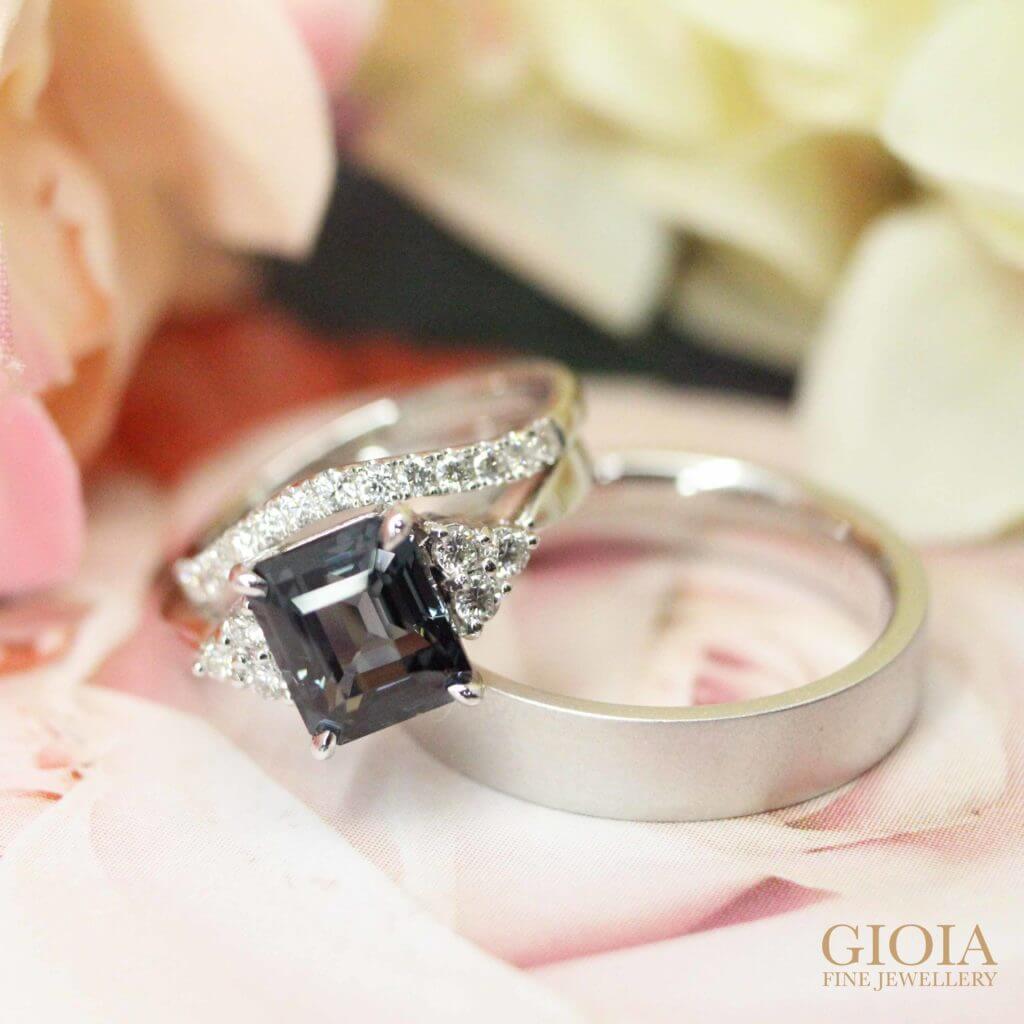 Our heartiest congratulation and best wishes to Ben & Andrea! May the years to come be filled with blessings, love and happiness.
These wedding bands represent the emblem of the couples affection.  The wedding bands uniformly match as to portray their love. The ladies ring can stack both rings in her collection or wear it as a dazzling accessory of her couture.
Customised Wedding Bands with Proposal Ring
The ladies rings are delicately crafted to stack together. The small circlet having diamonds on its half side is immensely alluring. The observers will be left stunned even more so by the second ring. This ring offers a bluish-green spinel with breathtaking brilliant, a magnificent production by GIOIA nine months back. The regular four prong setting encases the square and step-cut gemstone into a lovely design. On the contrary, the man's wedding band is composed of white gold. A plain circular ring is displayed in this natural and modest design.
In terms of jewellery, a simple design proves to be the most attractive. These wedding bands are unpretentious and uncluttered in their appearance. Simplicity stands out in the composition of these marriage tokens. Having a charming and magnetic effect, these wedding bands will draw many admirers towards the couple.