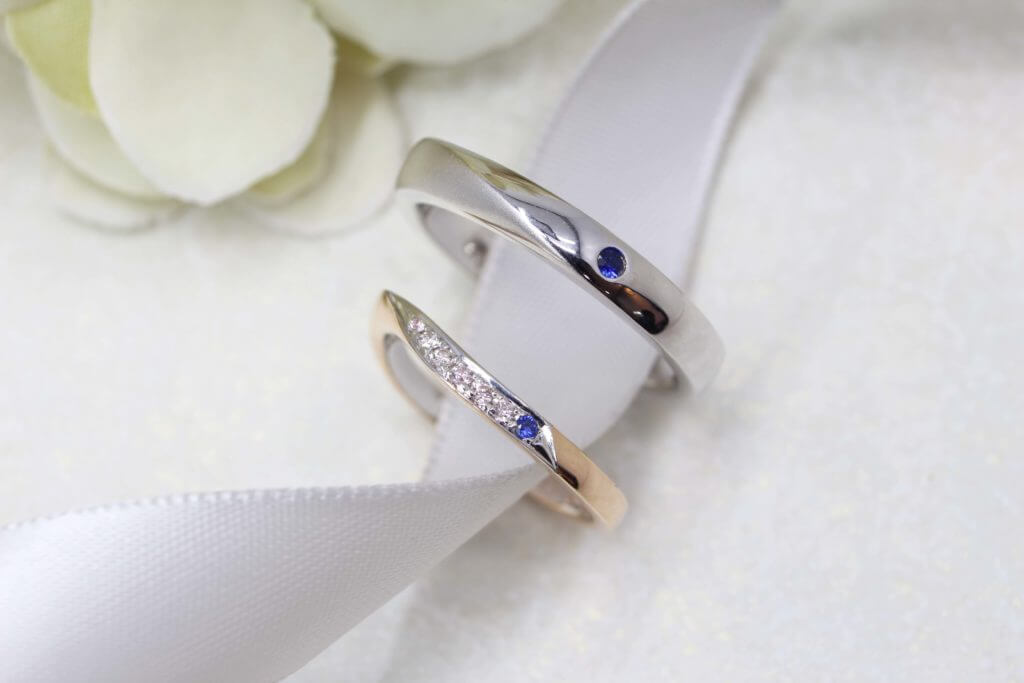 Wedding bands of the groom and bride do not necessarily be the same to be called a couple ring. We listen to your requests with utmost attention for proposing ideas and crafting your dream ring that would complement your personality. We started designing this sapphire wedding bands by listening to a beautiful story of the couple.
This customization started with Yusan who custom made a sapphire proposal ring for Alcey. The couple then returned back to have their wedding bands customised with us. This wedding band is well stackable with the proposal ring. The men's ring is designed to match the lady's wedding band, with a twisted band look instead of metal colour.
Customised Wedding Bands
Chic and shimmering, this sleek customised wedding band elevates your attire. This brilliant band is bound to become your favourite. This eye-catching design with its lovely look is sure to grab the attention of the onlookers. The twisted band is one of the hottest trends in jewellery fashion. The intriguing design is unique and features a captivating style. If you do not want to go for the classic retail designs and are looking for something unique to cherish forever, you may consider customisation option, where you can have a wide variety of design in bespoke jewellery.