Customised Gemstone & Diamond Jewellery
We are deeply honoured to be named one of Singapore Tatler Top 10 Best Jeweller. We would like to extend our warmest appreciation to Tatler Jewels & Time for featuring us in their latest issue 2019/2020, "Top 10 Best Local Jewellers In Singapore Of 2019". We were also featured in Tatler Jewels & Time 2017/2018 "The Special Mention: Three unique local jewelers, who have caught our eyes and should catch yours too". We are honoured to be featured and interviewed by the Expat Living and Her World Brides, on "Design a bespoke ring" and "Customise engagement ring with coloured gemstone".
Special thanks to all our clients and friends who supported and placed their trust in us!
Tatler Jewels & Time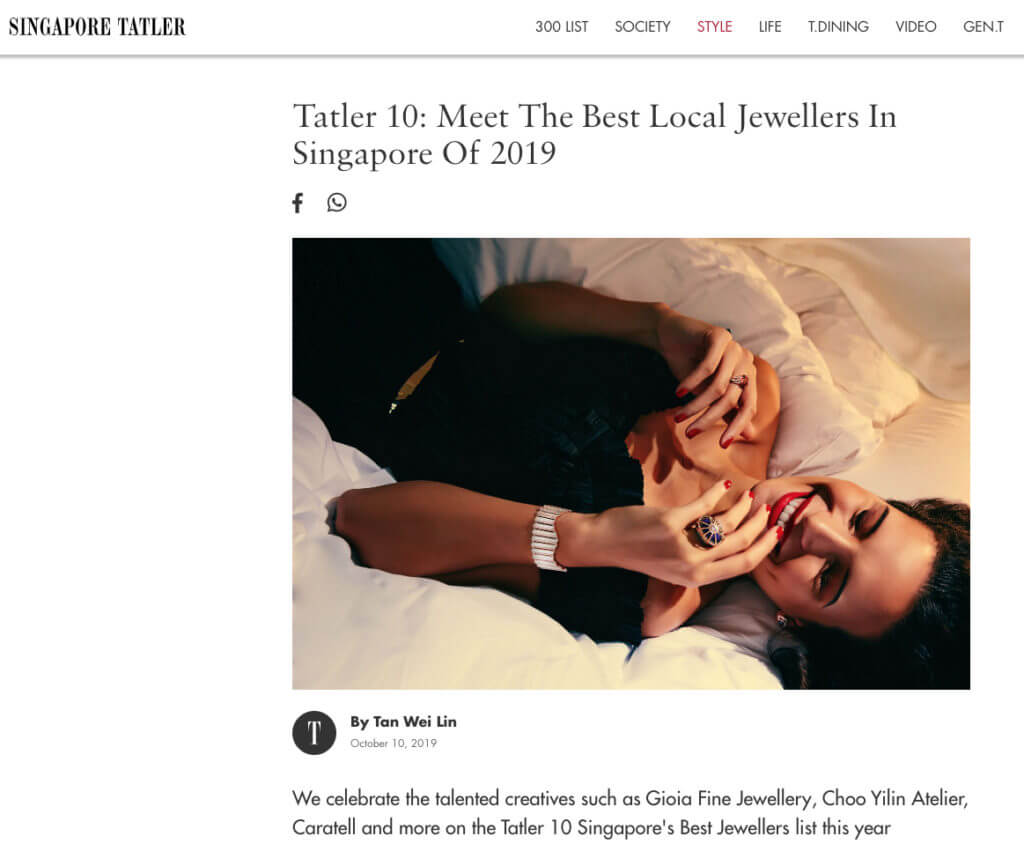 Her World Brides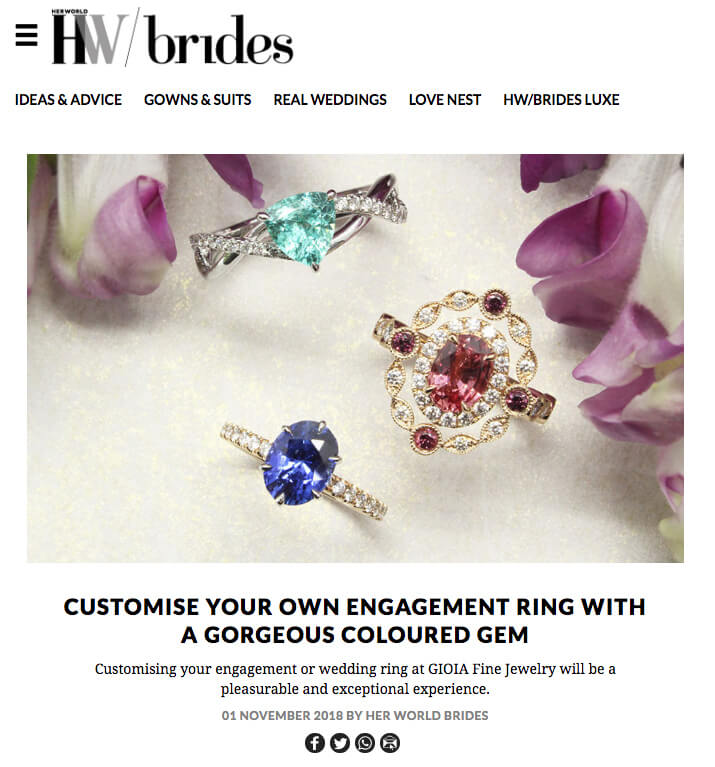 Expat Living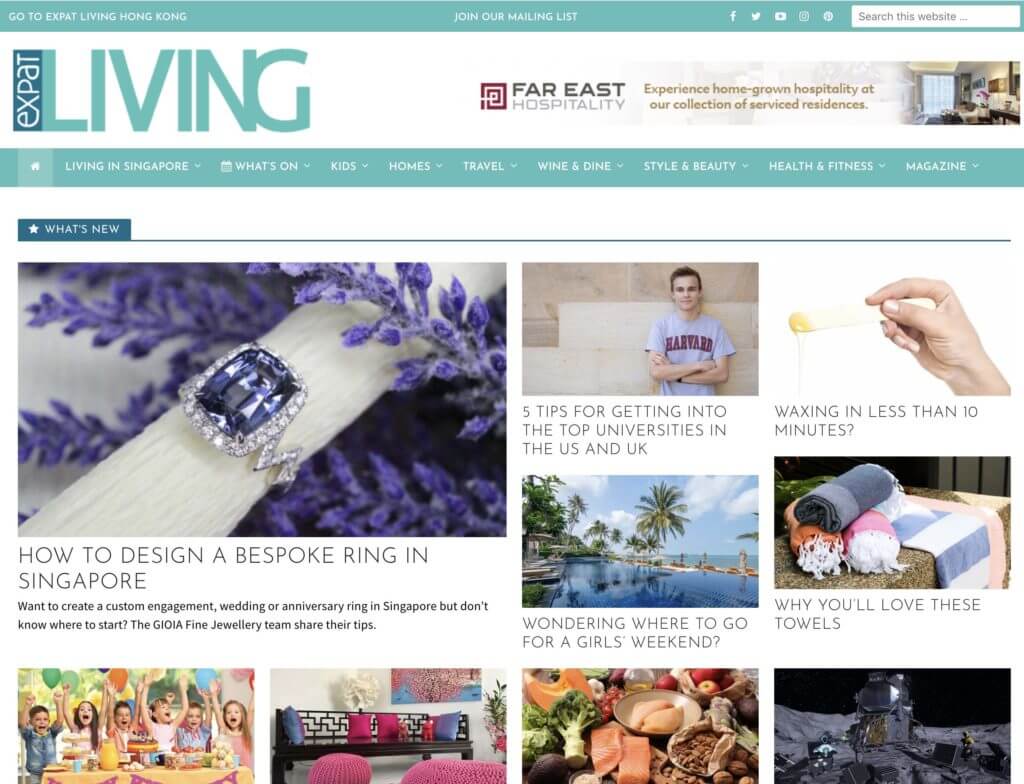 The Wedding Vow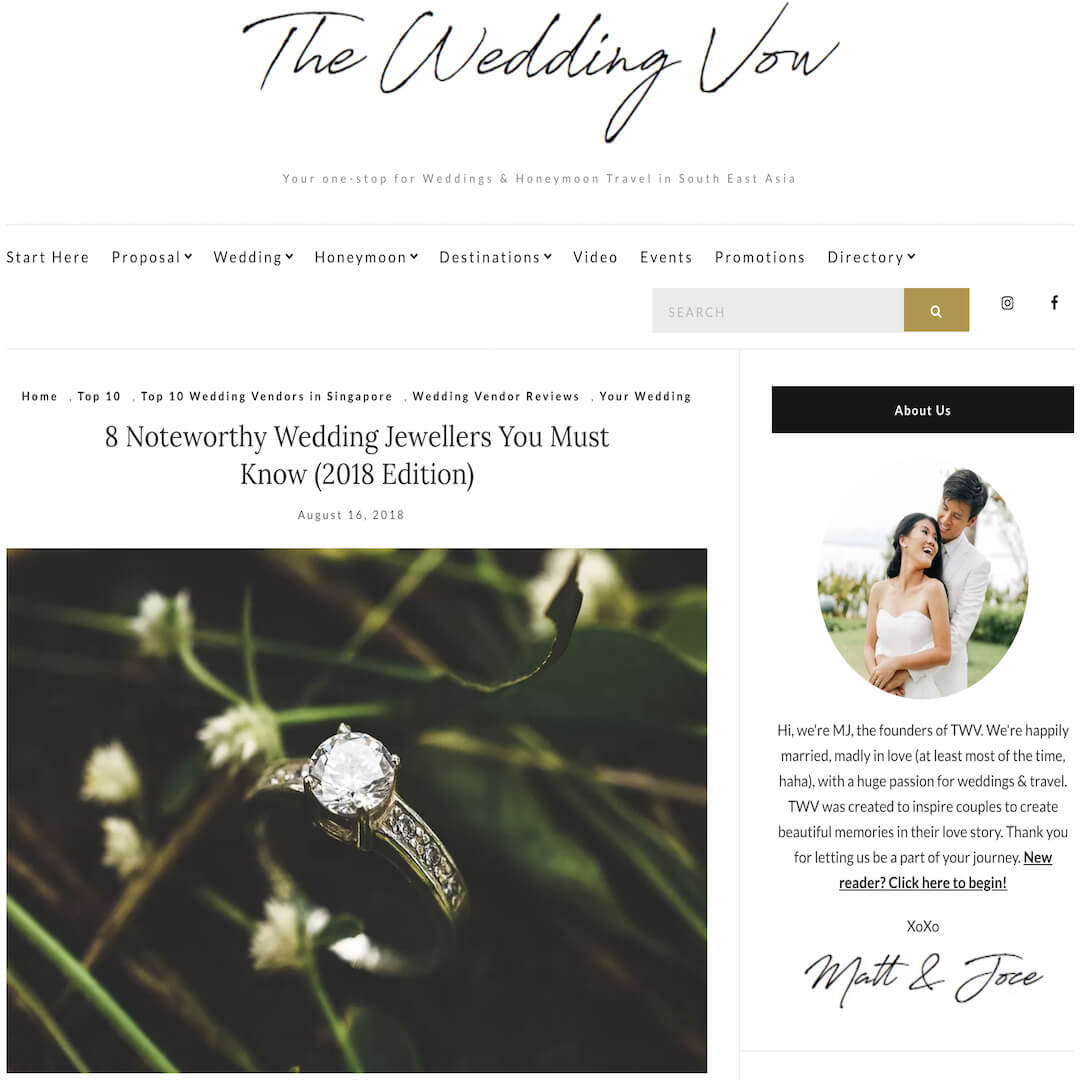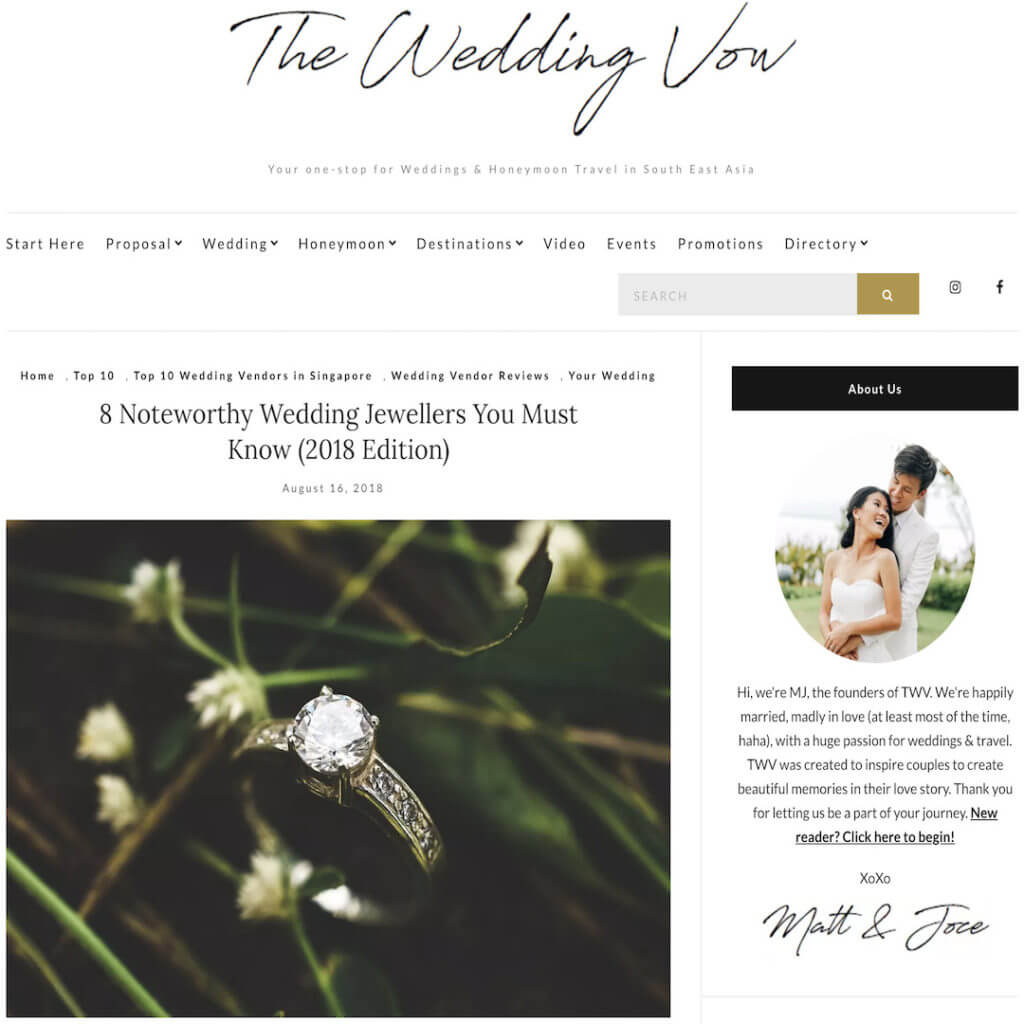 A Local Trusted Brand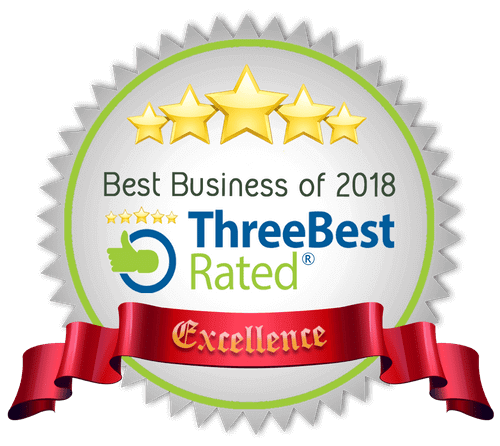 All here in GIOIA Fine Jewellery, located in Tanjong Pagar, International Plaza!
We have a wide range of rare gems selection, nevertheless if you are looking to custom made an engagement with coloured gemstones or from a heirloom jewellery. Need not be the rarest gemstone or biggest carat diamond ring. The perfect wedding ring just need to be one that suit her most!
Enjoy The Process Here
It is not just a purchase of jewellery, we believe that the jewellery should customised and couture to your style. The process of custom made jewellery should be stress-free and enjoyable one! WhatsApp us here today!
GIOIA Fine Jewellery featured on thenewpaper, Valentine's Day Special. Bespoke jewellery and customised wedding engagement ring, are very common these days. Be involved in the process of each jewellery creation, start creating your very own luxury unique piece.

Singapore Jewellery Design Award 2009
"It is a great honour for me to be selected for the Singapore Jewellery Design Award 2009, a good beginning to start my journey as a jewellery designer. I have learnt and gained a lot of confidence while participating in this competition.
I hope to become a successful and famous jewellery designer in the future. Thank you."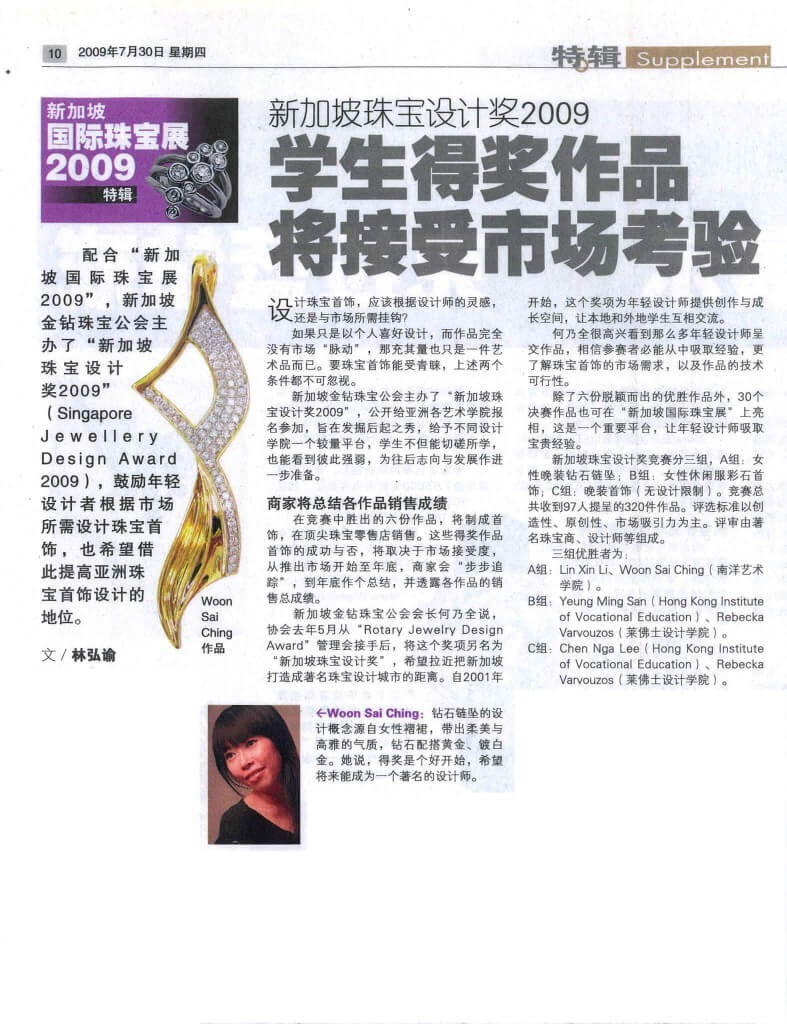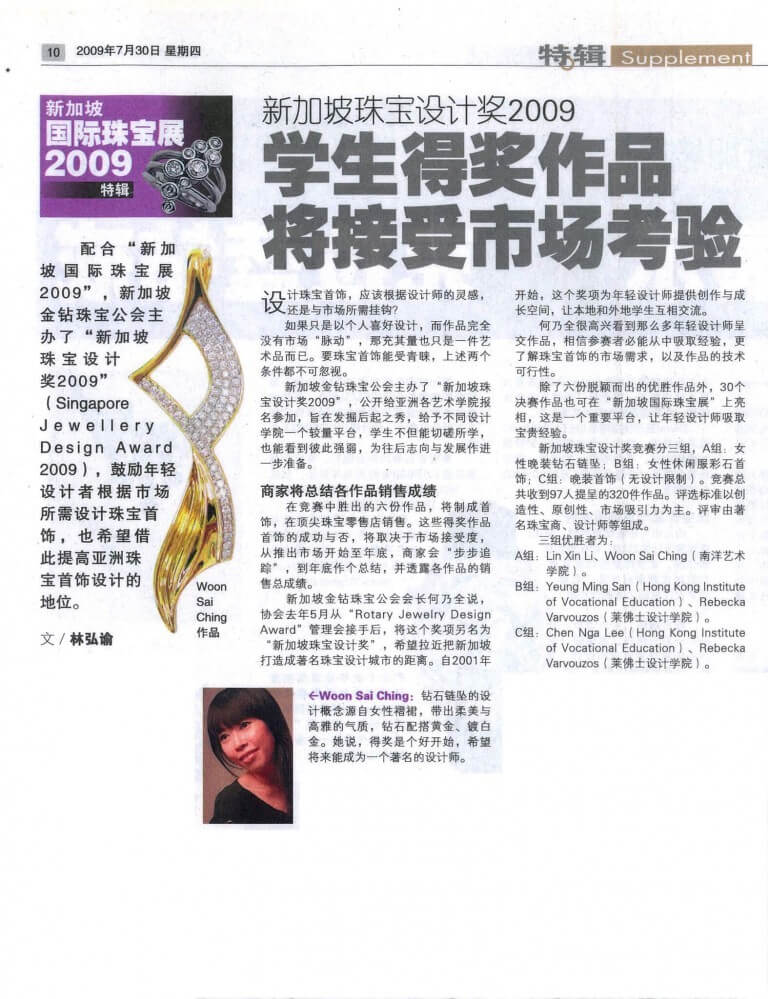 We are also Featured in the following social media;
Singapore Tatler Magazine "Singapore Tatler Top 10 Best Jeweller"
Solitaire Magazine "The Joy of Bespoke"
Vanilla Luxury "GIOIA Fine Jewellery Customises Bespoke Gemstone & Diamond Jewellery"
Her World Brides "Customise Your Own Engagement Ring With A Gorgeous Coloured Gem" & "Customise Your Dream Wedding Ring At These 8 Places In Singapore"
Expat Living "How to design a bespoke ring in Singapore", "Where to buy or customise engagement rings" & "Personalised Jewellery in Singapore"
The Cleo "Non-Traditional Engagement Ring"
Best in Singapore "Best Engagement Ring in Singapore" 
Honeycombers "Where to shop for engagement ring"
Marie france asia (Singapore) "Where to shop for non-diamond engagement rings in Singapore".
MONEYSMART "Weddings & Engagements in Singapore"