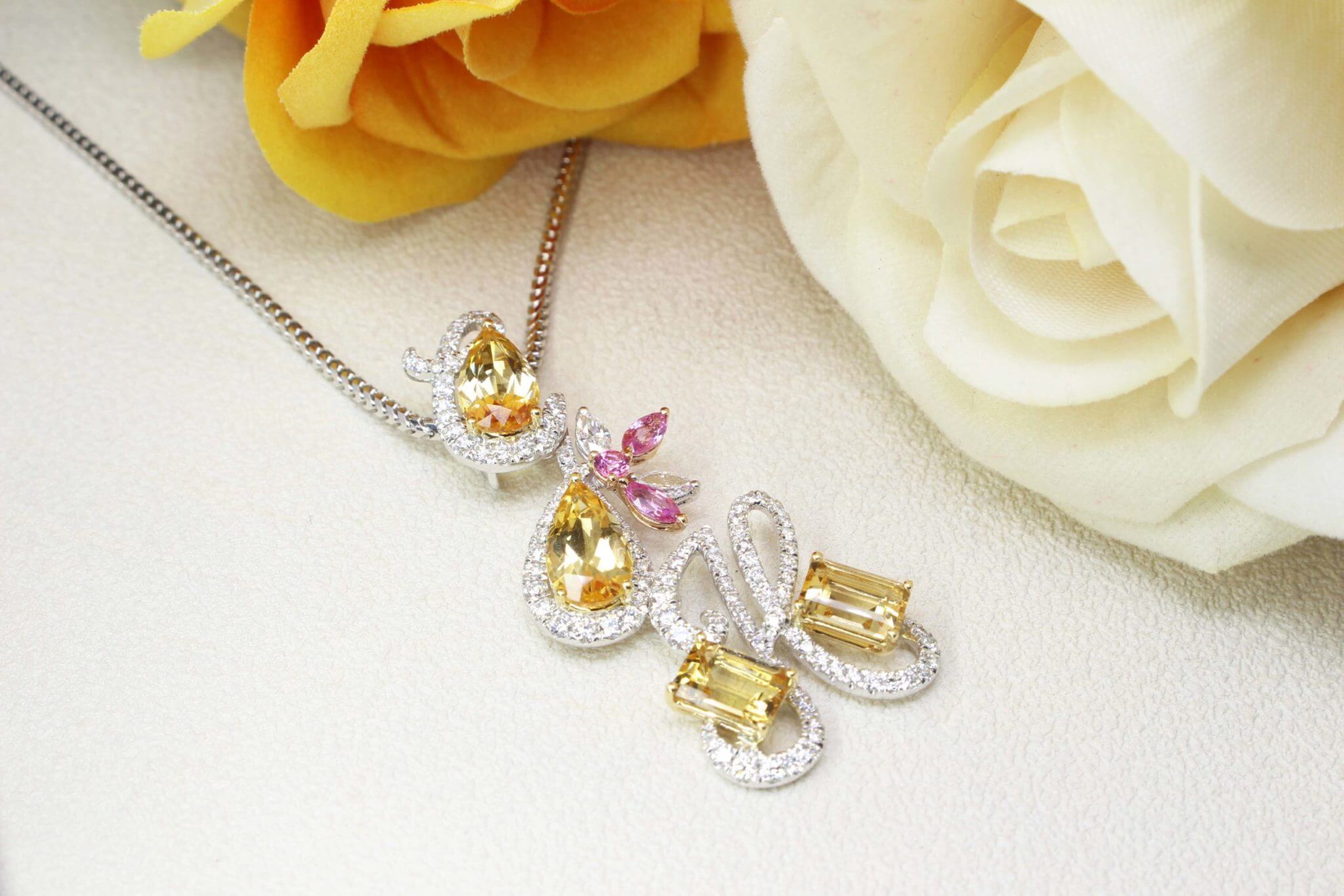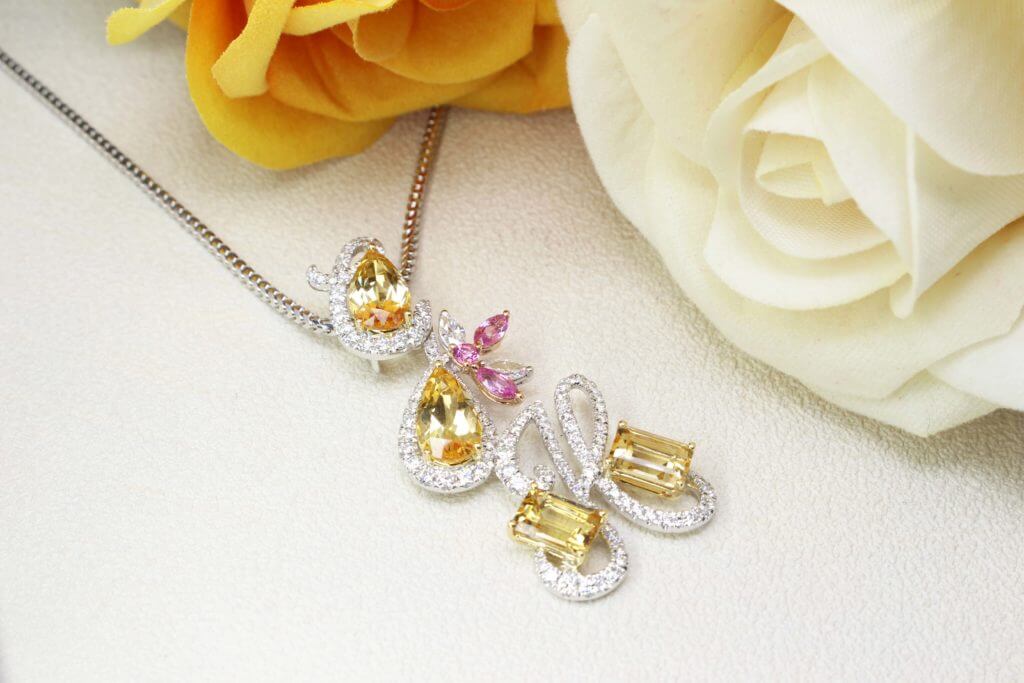 Elevate your attire with this enchanting customised gemstone pendant. Crafted luxuriously, the graceful pendant sparkles with different shapes of Imperial Topaz. The pink marquise sapphire imparts a touch of feminineness to the pendant design. Golden topaz which is also referred to as precious topaz has been chosen for this unique design. The golden hue symbolises joy and is believed to bring confidence to the wearer. Another reason for choosing it is because it is also a birthstone for those born in November. The gemstone topaz is usually associated with the colour blue which is commonly found around the world. However, imperial topaz is available in hues or orange pink and yellow consider the most precious gem in topaz. Orange pink is one of the rarest shades of topaz followed by yellow-brown and yellow. When compared to unheated variants, Imperial topaz possesses a slightly golden hue with an orange overtone.
Customised Pendant Jewellery
We have utilised the golden topaz to craft a memorable, unique jewellery piece. Sophisticated in every sense, this pendant jewellery is sure to please the wearer. The shimmering halo of diamonds around the gemstone creates a brilliant dazzling look that would make you the centre of attention no matter where you will go. This pendant jewellery was customised by a gentleman for his lovely wife for her birthday which happens to be in the month of November. The pair of pear shaped Imperial Topaz was designed in such a manner to look like her initials, cursive 'g'. The emerald shaped was designed to look like 'H'. Marquise diamonds are added with the pink sapphire to exudes an overall luxurious look. The pendant was designed considering the preferences of the wearer so as to impart a personalised touch to the design. The rich looks and the thoughtful designing make this pendant a unique and one of a kind.