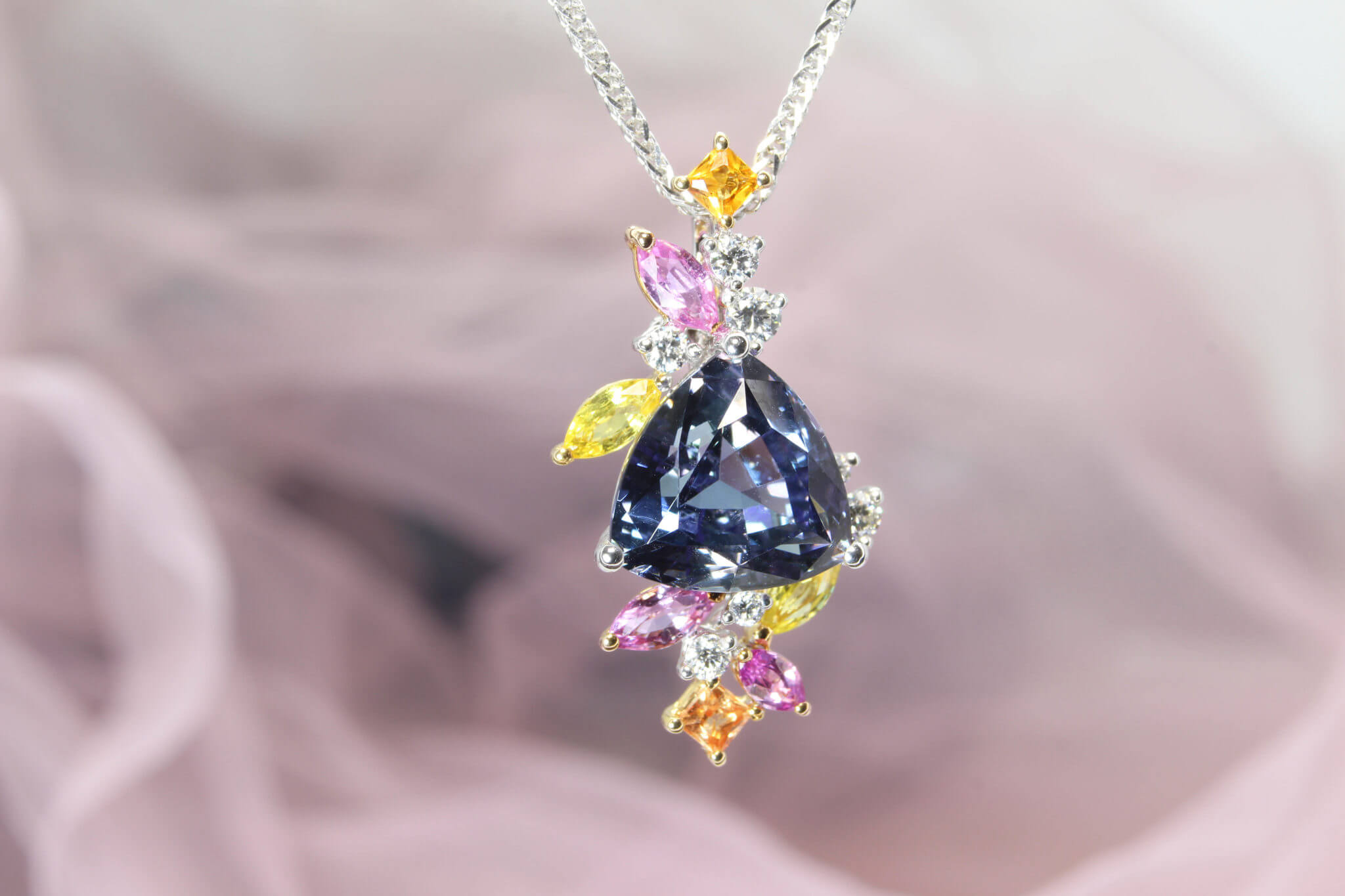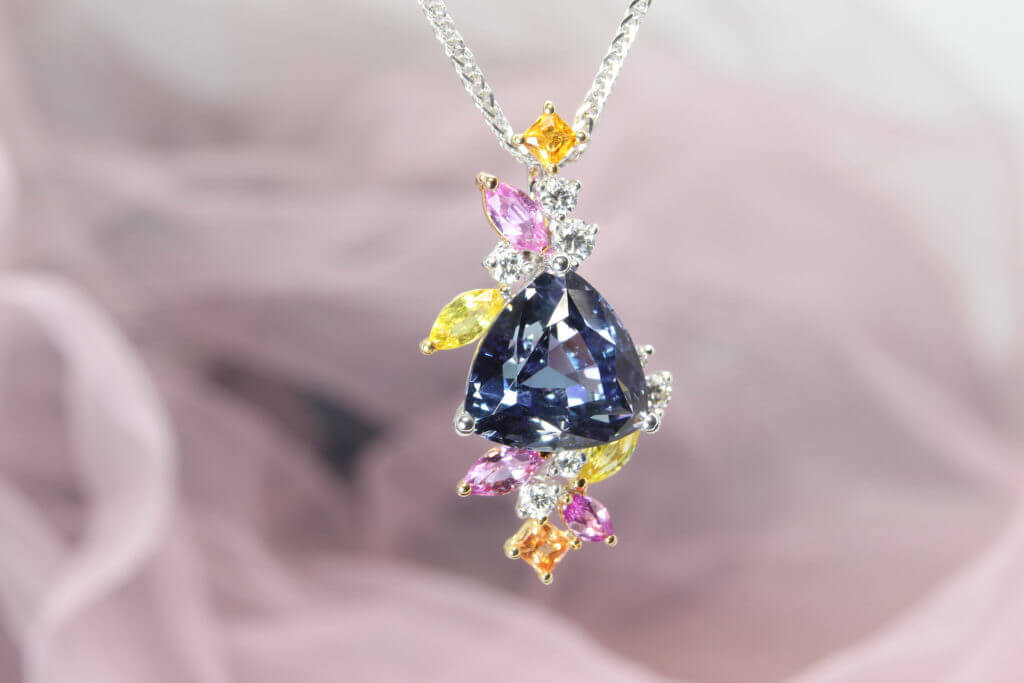 Elegant and playful in colour, this multi-gem cluster pendant features a tanzanite gem as the central stone. This floral-inspired design features unheated tanzanite that has a shade of mixed violet to greyish shade. The cool tone dominates the pendant design. It is completed with orange, yellow and pink sapphires. The sapphires feature a mixed of princess or marquise shape to complement the unique trilliant shape tanzanite. There are glittering diamonds too in the design to captivate the attention of the onlookers. This customised pendant has been designed to be asymmetrical. Despite highlighting a playful style, it is sophisticated in every sense. 
Customised Flora Pendant
Every lady would love to flaunt this cool and wondrous style flora pendant. Delicate in design, this customised flora pendant exudes an innate feminine flair. The elegance of tanzanite, sapphires and sparkling diamonds adorn you with elegance. The flora-style cluster of multi-shaped and colourful gemstones is more of a design to treasure. This exquisite design will accentuate your personality no matter where you go flaunting it.