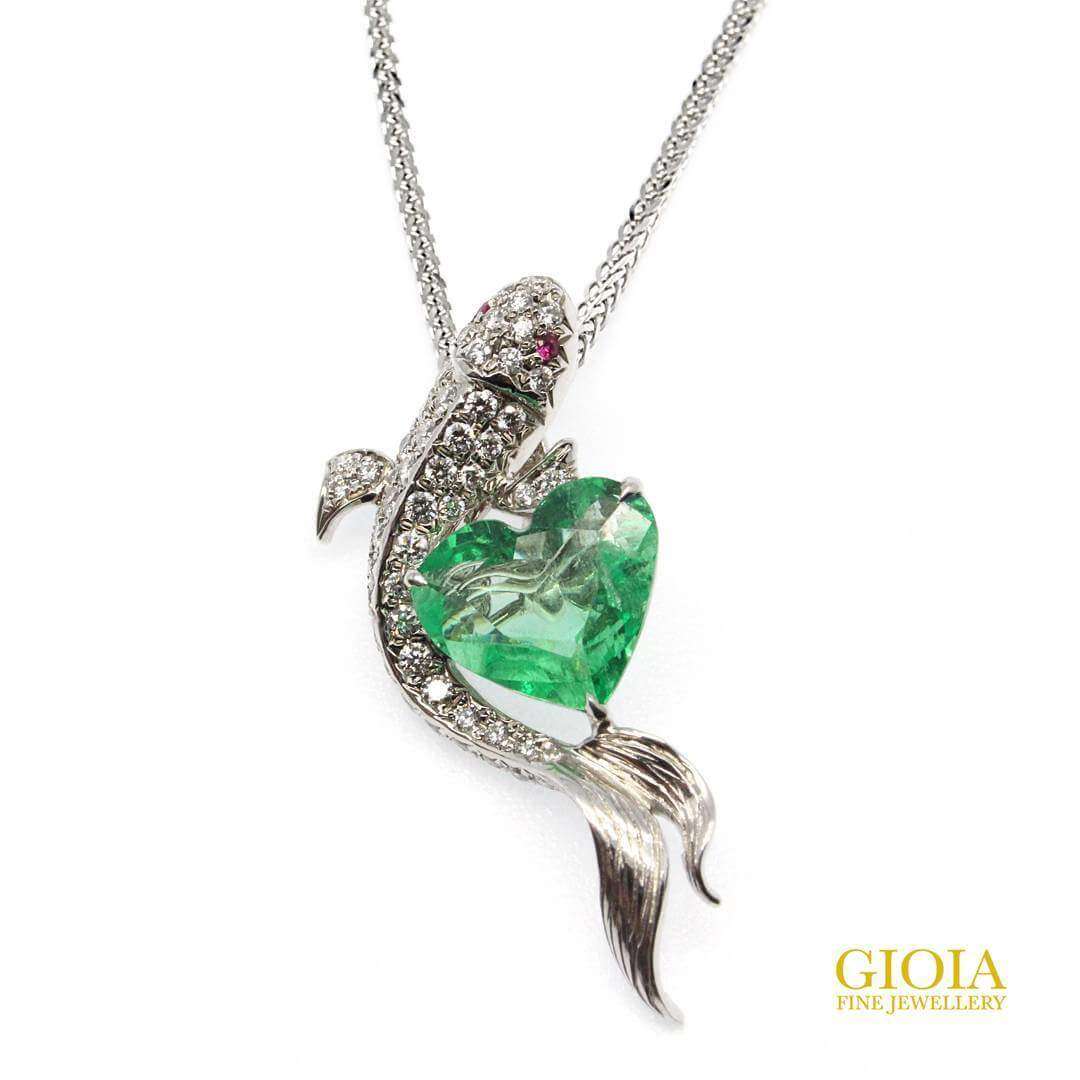 Customised Fish Pendant with heart-shape Emerald.
Inspired by the flow of lively fish, it is designed with a open clasp fish pendant. Round brilliant diamonds, resemble the scale of the fish. Option to wear it with a gold necklace or clip on with a pearl necklace.
Fine jewellery making, are individually handcrafted by hand from wax. From high level of craftsmanship to the desired natural flow and lively effect. Every details are carefully taken care.
From the initial discussion to the final creation of every jewellery. We constantly seeking inspiration for interesting and unique design.
Whether you are sourcing for any particular gemstone, or already have existing gemstone, that might want to set into something unusual and unique. In GIOIA Fine Jewellery, we take pride in ensuring each piece of jewellery is perfectly crafted. Check out our latest jewellery design in the Highlights!