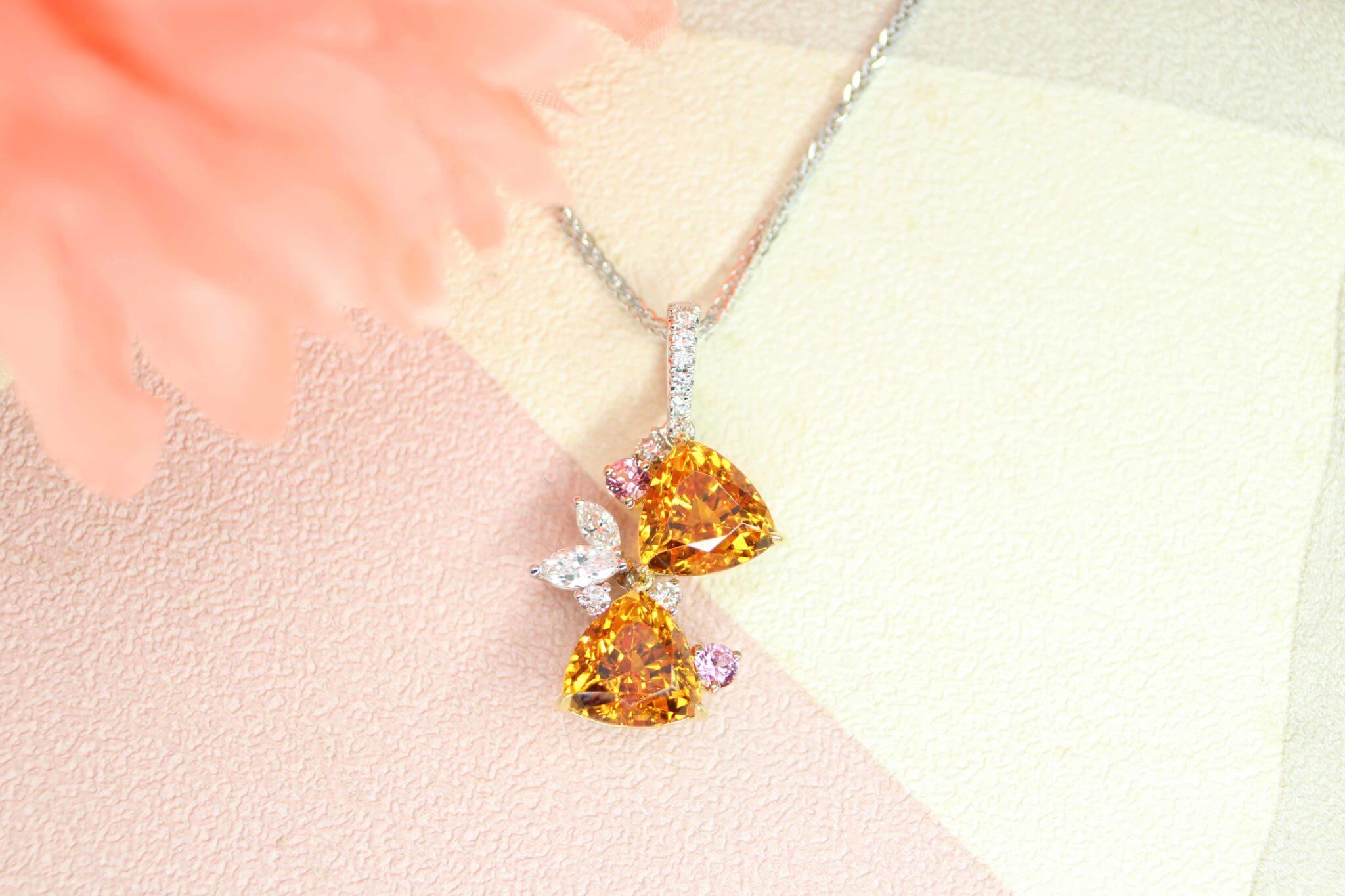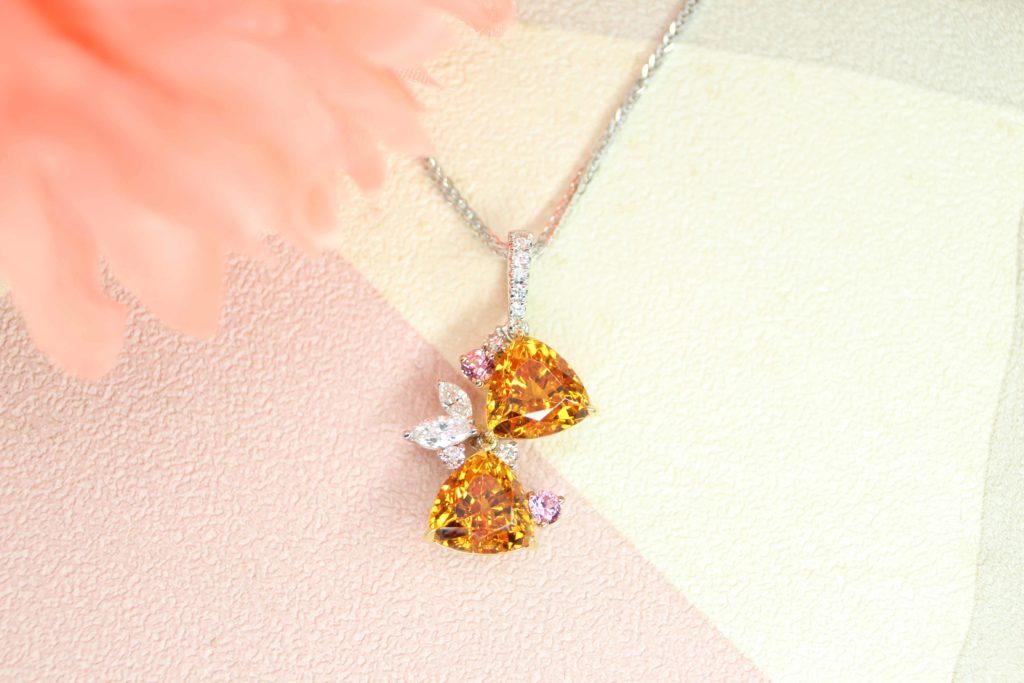 Mandarin Garnet
Bespoke Mandarin Garnet Pendant inspired Guardian Angel Design
Features a bespoke fine jewellery pendant design with mandarin garnet. Inspired guardian angel design makes this mandarin garnet pendant a one of a kind piece. The traditional way of setting is to set the centre stone into a ring or pendant with a single gemstone. If it's a pair you might probably set them into a pair of earrings jewellery.
However, we have this exquisite pair set in an extraordinary bespoke design instead of traditional jewellery. Combination of both the exceptionally brilliant trilliant shaped gems into a single mandarin garnet pendant.
Coloured Gemstone
Unique Shades in Garnet – Mandarin Garnet
Garnet can be found in many colours and shades, ranging from red, purple, pink, green to orange. Green and orange are the rarest within the garnets, known as tsavorite green garnet and mandarin orange garnet. The unique shade of green is the closest to emerald green, as sapphire shades are usually much dull. As the name implies, mandarin garnet has bright orange shades that resemble Sunkist oranges.
Coloured gemstones are in vogues these days. Besides, coloured gemstones are available in variety of colour shades. Certainly blown you away with a wide range of exclusive shapes and cuts. Trilliant is one of the most desired and rare shapes when it comes to colour gemstones. As the facets are more concentrated in this unique shape, the gemstone shines brilliantly and captivates the attention of the onlookers.
Bespoke Jewellery – Mandarin Garnet Pendant
Appearing like fiery comets, these garnets are simply unique and treasured by collectors and gem specialists for their high brilliance and magnificent colours. We paired these mandarin garnets to this pendant design. This mandarin garnet pendant resembles a guardian angel as if taking care of the wearer. We have designed the wings with the marques diamonds and the crown of the angel with pink spinel. Truly unique in every sense, we have crafted a design that is bound to attract a lot of attention to the wearer.