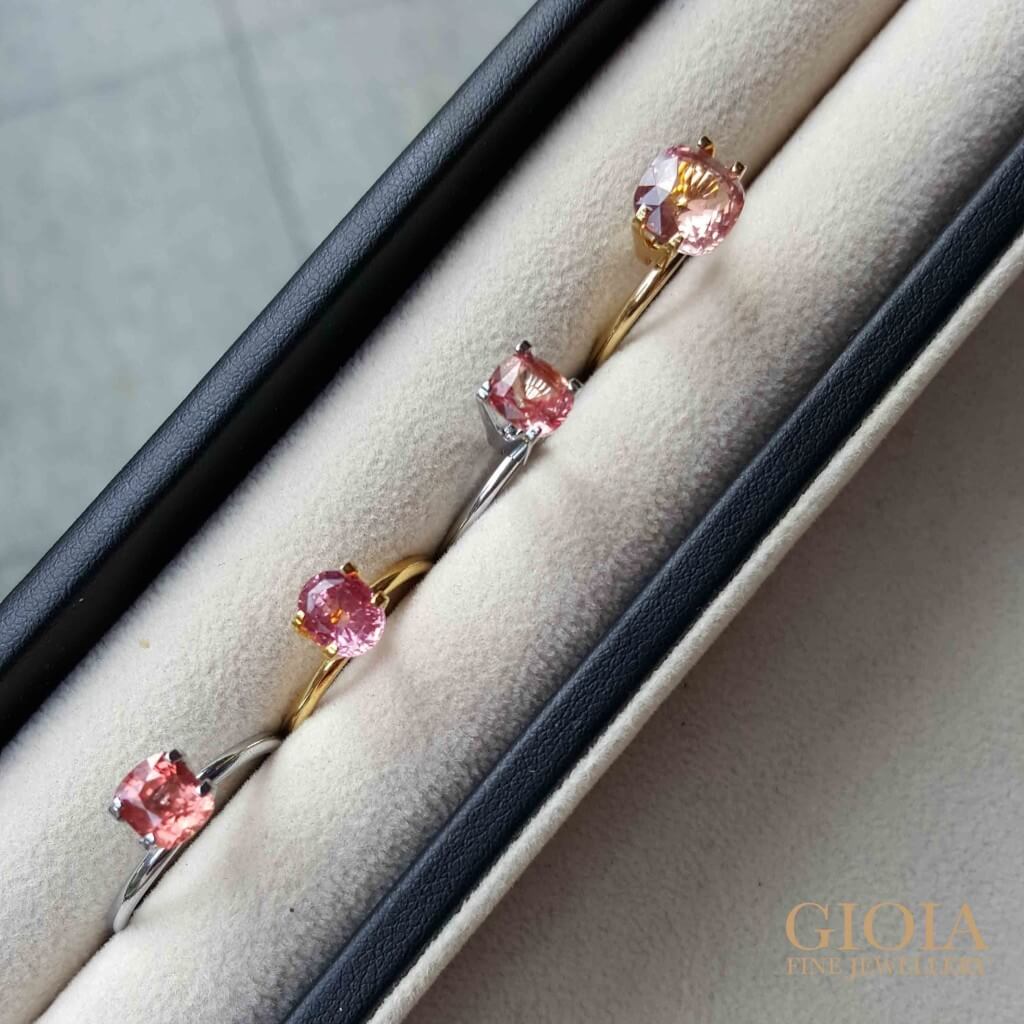 Rarest of all Natural Sapphire – Padparadscha
You can't capture the brilliance of a sunset, but you can capture the colour with a padparadscha for eternity!
A combination of both Pink sapphire (Romance and Passionate love) and Orange sapphire (Sunshine and Joy). After decades, with much advanced technologies, there isn't a definite for padparadscha colour range.
May not heard of the name which pronounce as "pad-pah-raj-ah", but the beautiful hue can never be forgotten. They are rare treasure to many gem collectors! You probably see one Padparadscha, in ten-twenty quality blue sapphire gemstones.
The value of padparadscha, determined by the intensity and clarity of this unique gemstone. Like all other coloured gemstone, you can't find the other identical colour and shade.
Padparadscha Proposal Ring
A non-traditional wedding proposal ring? Same time more spending way above your budget like a solitaire diamond?
Customised a halo proposal ring or a flora proposal ring with Padparadscha? There are just too many option available with custom made jewellery. From classic to unique one-of-a-kind design with our bespoke collection.
In GIOIA Fine Jewellery, it is not just a purchase of jewellery, we believe that the jewellery should personalised and couture to your style. More of our latest update in the Highlights.