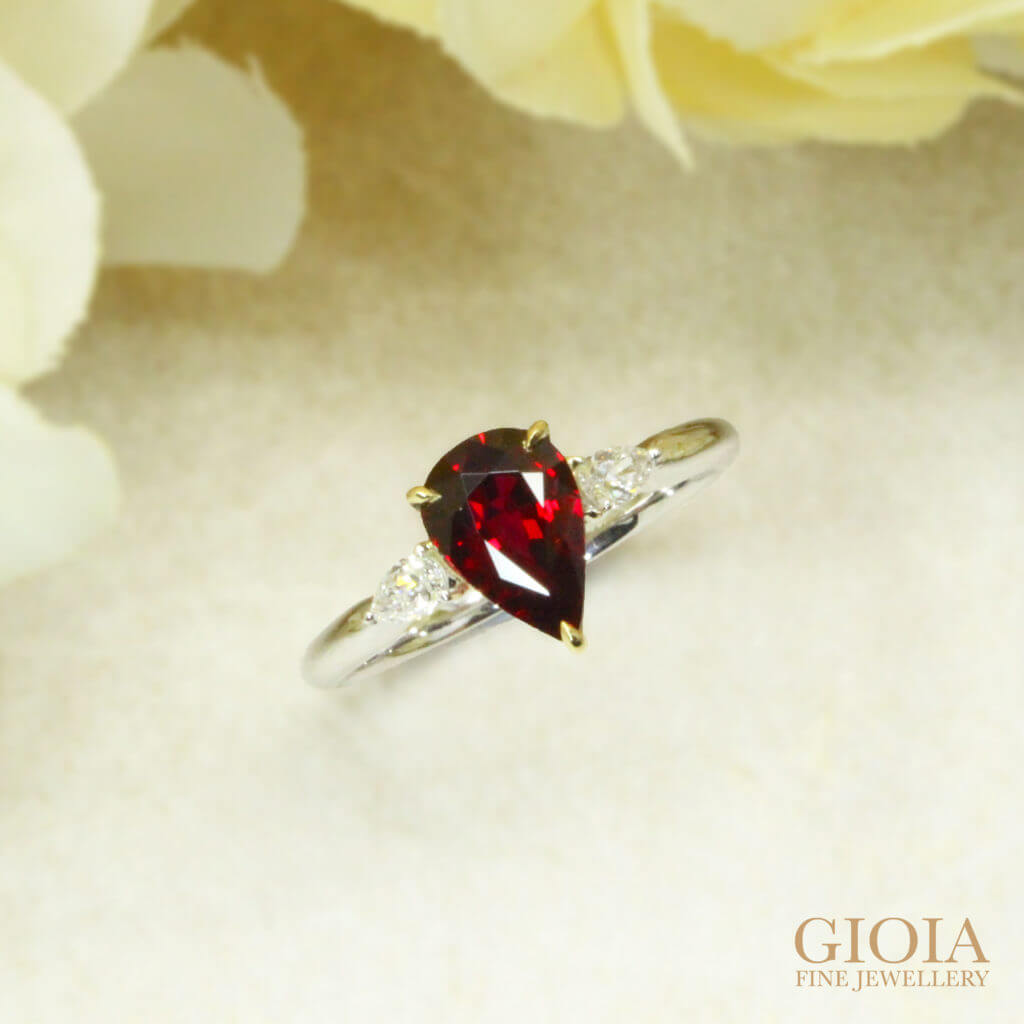 This lovely proposal ring is a work of fine artistry and authenticity. The gemstone custom set in the ring is a finest quality unheated pigeon blood ruby, having a vivid hue of pure red. The colour isn't a blend between various hues of pink or purple, making its colour perfectly cherry-red. This pigeon blood coloured gem is treasured as the brightest and the most valuable stone.
Congratulation to Kian Yong and Claudine!
Best wishes on your engagement. Wishing you both a wonderful journey in your new life together.
Customised Proposal Ring
The pear shaped ruby mirrors a powerful emotion resembling a teardrop. This ring is set perfectly to turn those emotions in tears of joy. The gem secures the vulnerable tip of the pear shape with an atypical three prong setting. These prongs are made in yellow gold amalgamating with the gemstone and giving a contemporary design. This setting is unique and symbolises the theory of triangular love. The three sides of intimacy, passion and commitment are accompanied by similar shaped diamonds on both sides of the gem. Customised by Kian Yong for Claudine, at GIOIA Fine Jewellery we craft this ideal composition from sketch to the final creation.