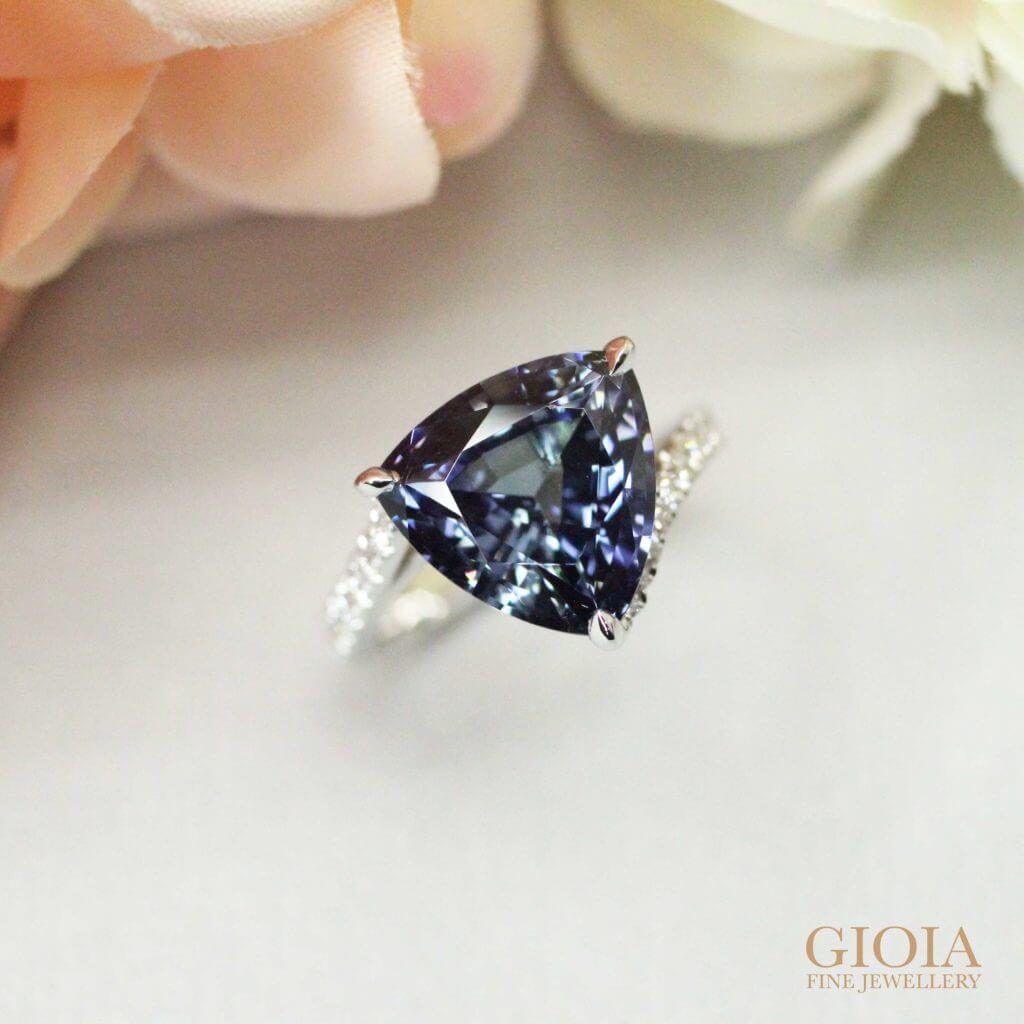 Trilliant Tanzanite
Congratulation to Dennis and Miki on the engagement! Wishing you both a wonderful journey filled with love and happiness.
The proposal ring features an exceptionally built, unheated tanzanite. It offers a trilliant cut shape, providing three sides of love-faith, commitment and loyalty. The cut is a rare composition for wedding rings, however the couple went out of their way to produce such an appealing symbol of marriage. The unique trilliant shape in the tanzanite, bring out the brilliance in the gemstone, exhibit a mixed of violet and blue within the facets. The three prong setting of the ring magnifies security for both the trilliant gemstone as well as the couple's relationship.
Customised Proposal Ring
Having the prospects to uplift an envisioned future of your relationship, this proposal ring presents a lovely and graceful design. The ring endeavours to make the bride the centre of all praise and applaud. One of a kind customised proposal ring, with a modest appearance yet aesthetically pleasing to look upon. Exquisite for its form, GIOIA puts forth a winning piece of accessory.
Heightening the overall look of the ring, diamonds are set on the band to illuminate the wedding ceremony. The round brilliant diamonds brighten the relationship of the couple through it ever-glowing shine spread throughout the event. Although the ring reveals simplicity in its show, it enhances the grace altogether. Creation of your ideal proposal ring begin at GIOIA.