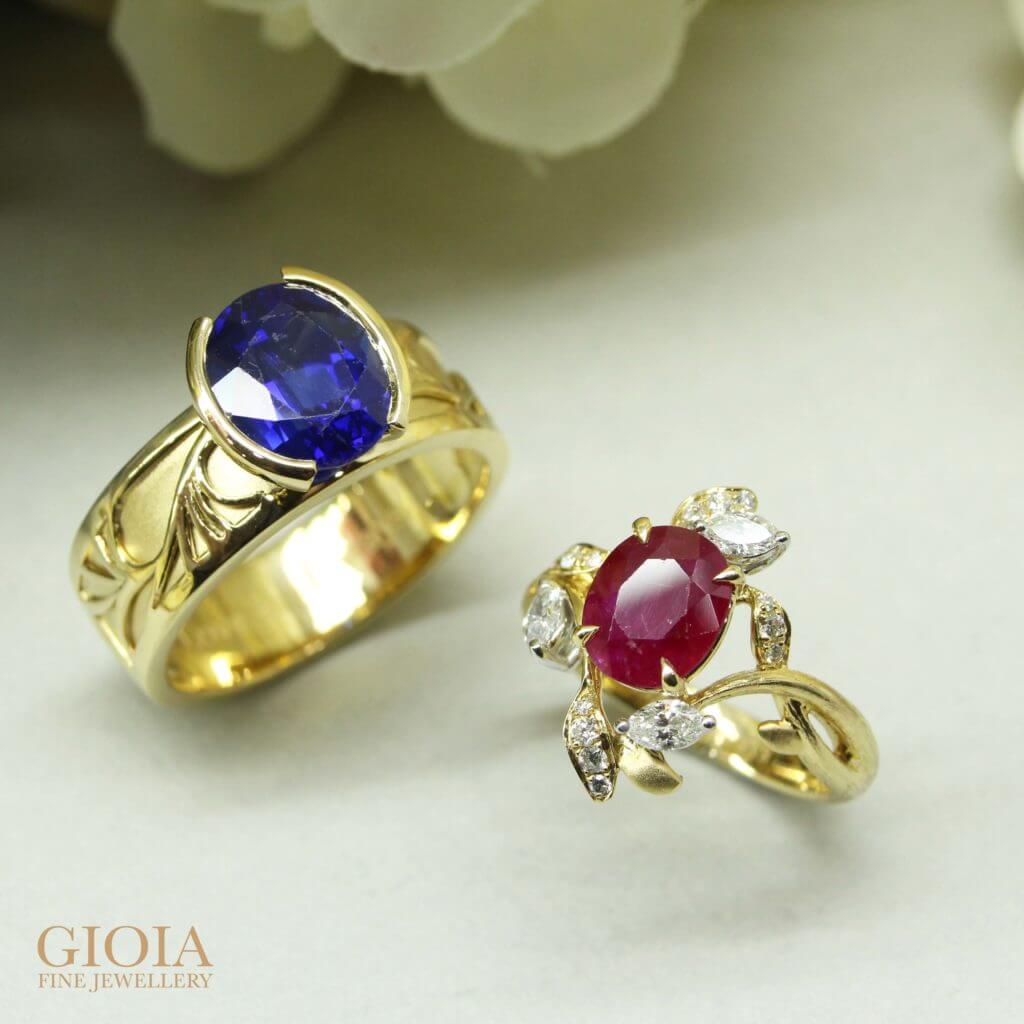 Restyle Jewellery
Men wear beautiful rings as accessories too! The sapphire ring for the men, with its design and existing gemstone was brought to us to redesign for a couple ring. Feeling bored of your existing jewellery pieces, they can be redesigned too. It is not necessary to purchase new gemstone, as quality ones are tougher to source nowadays. Get it redesigned and add elegant waves to your attire with bespoke jewellery.
The other for the lady with a floral design on the ring, having leaves detailing and branches finishing on the bands on the ring give a natural look and easily blend in with any attire. Custom made with a oval ruby – signify love, your unwavering love for rings! If you love to add a dashing colour of red to your attire or you're just in love with rubies, well who isn't? Then this is totally it for you.
Ruby and Sapphire
Ruby and sapphire stones are popular options for fine jewelry, and it becomes one of the best options when set in a ring. This ruby flora ring and a sapphire men's ring is literally one of the best exquisite options when searching for the right gemstone that befits your fingers.
When it comes to bespoke jewellery, the design can classic or versatile design for multiple wear. No standardisation to the design, and each final creation speak a unique story.