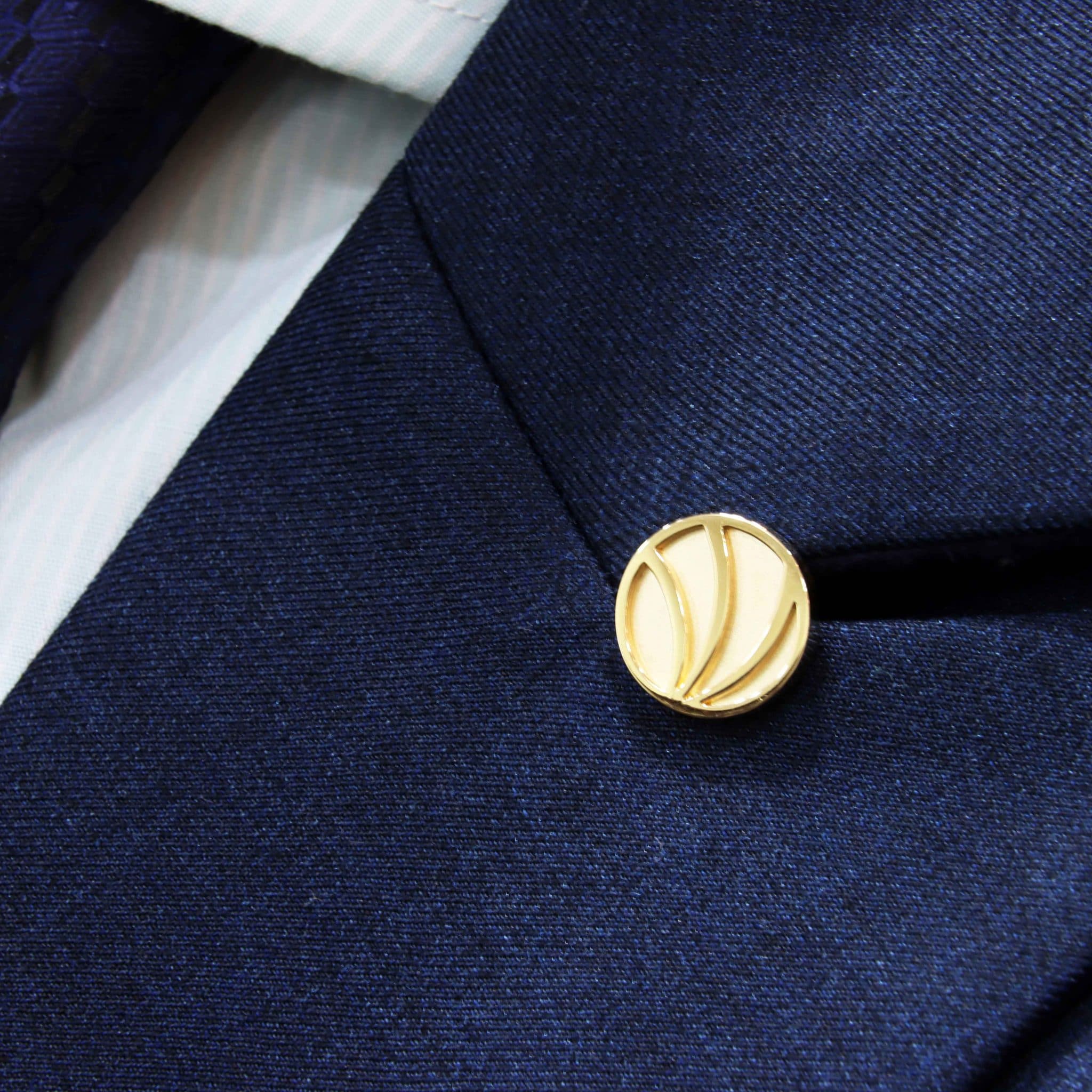 Lapel pin is probably the most stylish and convenient way for men to flaunt their exquisite style. They can show off their signature personality with a vintage art deco or modern futuristic lapel pin. Similarly, the Tie bar exhibits style and prestige status during a formal event.
Bespoke Gold Lapel Pin & Tie Bar
Personalised Lapel Pin that Preserves a Family Heritage
Complex designing or a personalised Lapel Pin and Tie Bar, adds a distinguished feature of luxury to your suits giving your outfit a simply unforgettable flair. This gold lapel pin design features a family heritage with a touch of sentimental value. The entire lapel pin has been customised in 18K yellow gold and features a versatile design for a casual outing and formal look. The overall look is classy and subtly elegant. This personalised lapel pin design will never fail to make a lasting impression no matter where you go.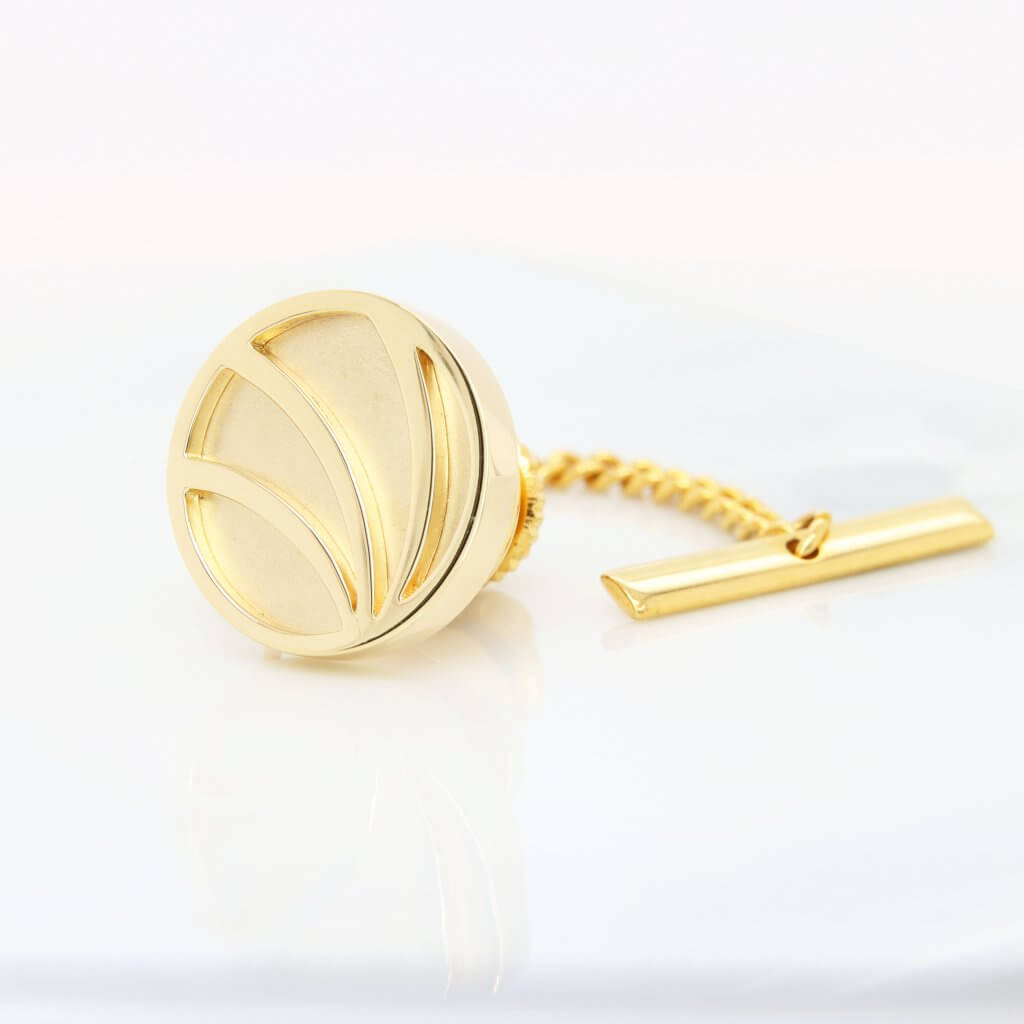 Matching Set of Gold Lapel Pin & Tie Bar with a touch of Luxury & Elegance
If you have an eye for neckties, this golden-yellow tie bar will catch your attention. It is a fuss-free accessory and just needs to slide from one end to another. This petite accessory can make an appreciable gift for your fiancé or friend who likes to secure their formal outfit with a smart tie bar.
It was designed and crafted as a set, that vouches to ensure style and break the monotony of your corporate attire. The subtle look can complement any colour shirt and trousers and look prodigious when paired with jackets and blazers. Dressing well is an art, and this tie bar incorporates utilitarian and aesthetic features to complete your formal look. Just make sure to place it at the centre of your tie length and not too high or too low to get this piece roaring for you.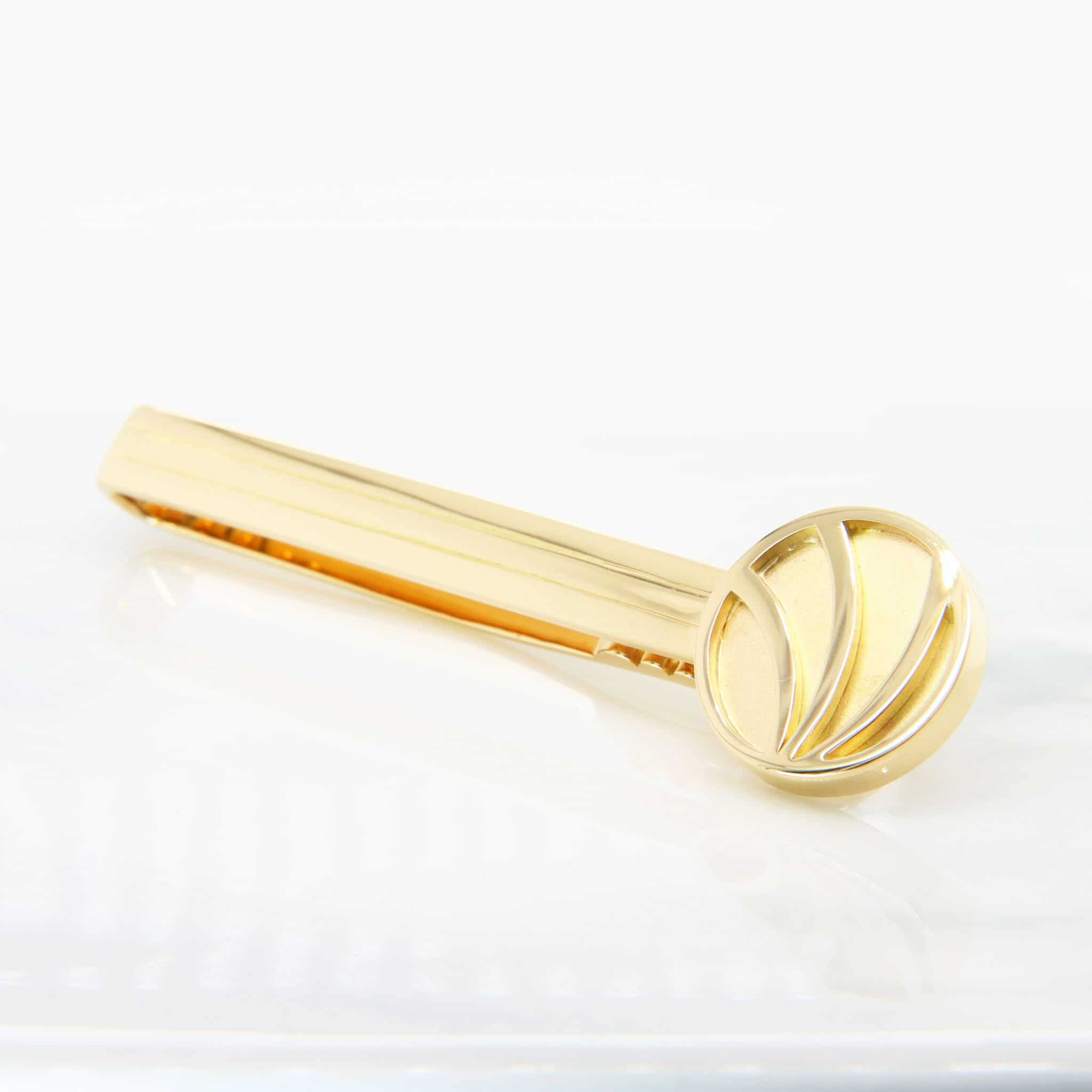 The men's suite has an abundance of formal attire accessories, such as the tie bar. Slide over the tie and shirt to secure the tie to the shirt. Do not underestimate the importance of this metal piece, it takes from a conservative attire to a fashionable look. Having the right width and position of the tie bar is as crucial to look like a true gentleman. Be it on a suit or smart casual outfit, the gold tie bar improves the aesthetic look greatly.
Bespoke Jewellery Men's Jewellery
Bespoke jewellery is all about rendering special touches and personalised details and style into a fine piece of jewellery. It is more about representing all that you are in the form of an artistic statement. Jewellery may not be the most common accessory sported by men. It is certainly one of the most important accessories that you cannot miss in a crucial function.
Going beyond luxury goods, jewellery accessories can range from none complex designs to family heritage and favourite coloured gemstones. Jewellery does not necessarily be related to feminine accessories, masculine and geometric designs can add character to your daily outfit. Bespoke gold Cufflinks and Signet ring, make it a complete men's jewellery set.