Stunning custom made emerald earring with a glamour look. Custom set with brilliant pear shape diamonds, and prong set with yellow gold to enhance the gemstone.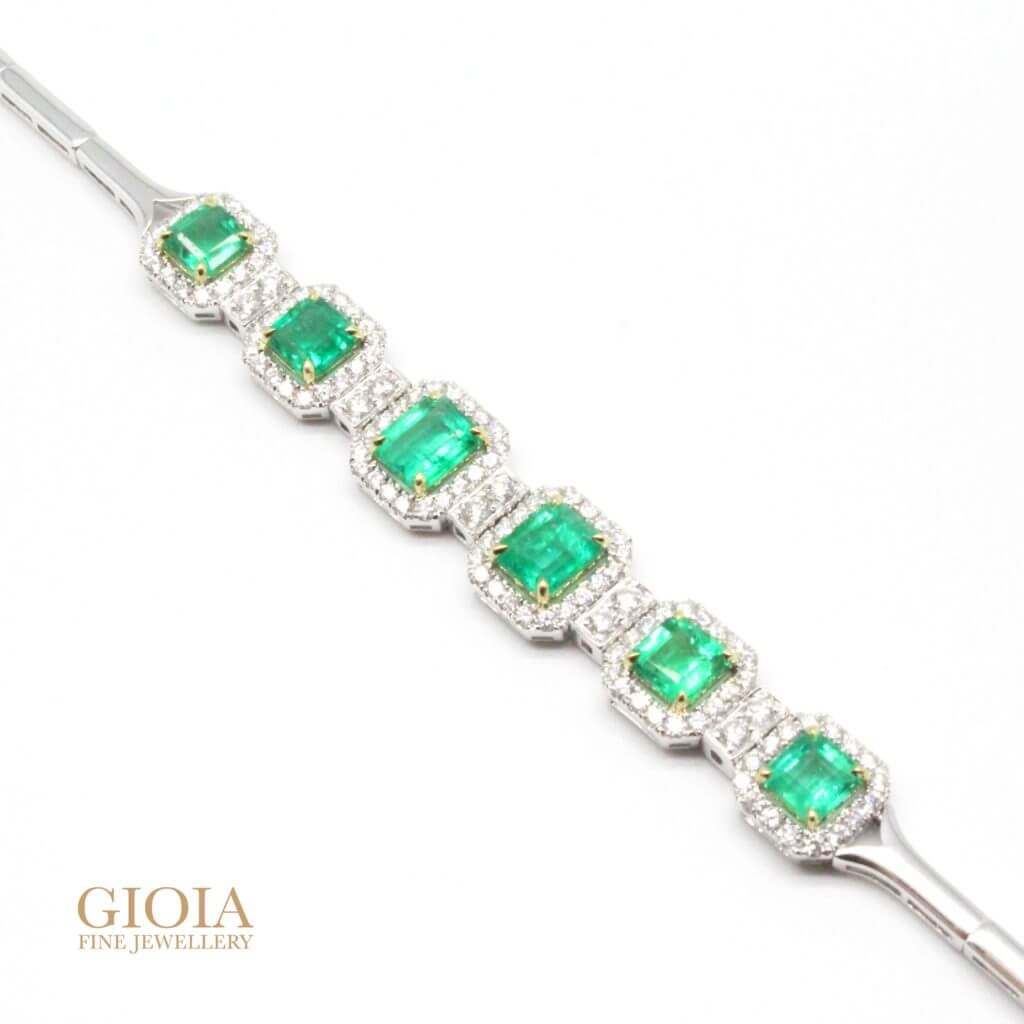 Timeless and unique, custom made emerald bracelet with round brilliant diamonds, truly a showstopper jewellery.
Fine set of emerald jewellery for special occasion and events. Every design is truly unique and one-of-a-kind. In GIOIA Fine Jewellery, it is not just a purchase of jewellery, we believe that the jewellery should customised and couture to your style. More of our latest update in the Highlights.