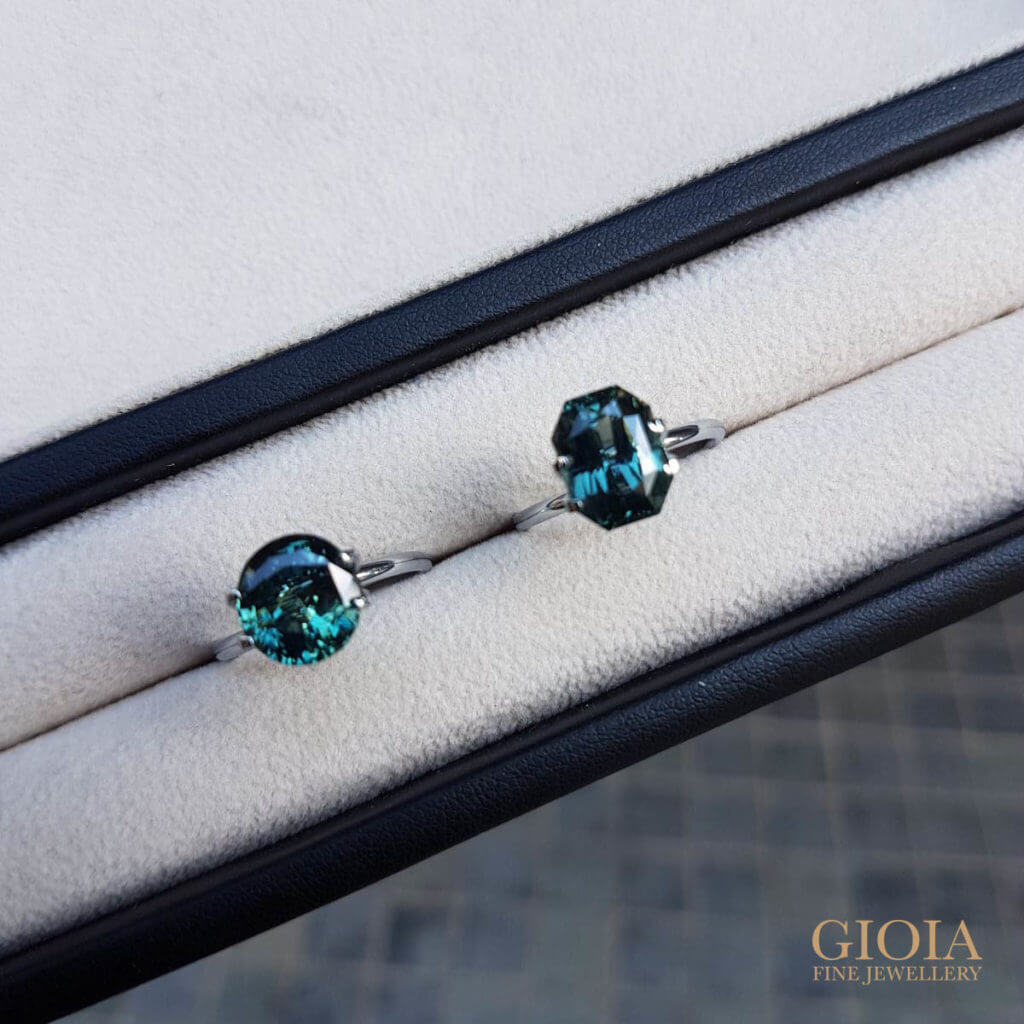 Play of green and blue colour shade
Seen the common blue or green single shade sapphire. Greenish-blue and bluish green sapphire is a unique colour shade. They are natural coloured gemstones, this awesome colour hue comes from the presence of iron element in the sapphire.
Like all other sapphire in the market, they are commonly heated and unheated which is pretty rare.
Artificial lighting in the shop does not justify the original colour hue of this beautiful greenish blue sapphire. Expose them under the daylight to show the natural colour in them. Missed out the other bluish green sapphire, customised engagement ring?
Bespoke Jewellery with Sapphire
Come to us at GIOIA Fine jewellery to know more about each individual coloured gemstone history and characteristic in them. Share with us the design, you came across in the web or you have in mind today! All design is made possible with bespoke jewellery and dedicated craftsmanship!