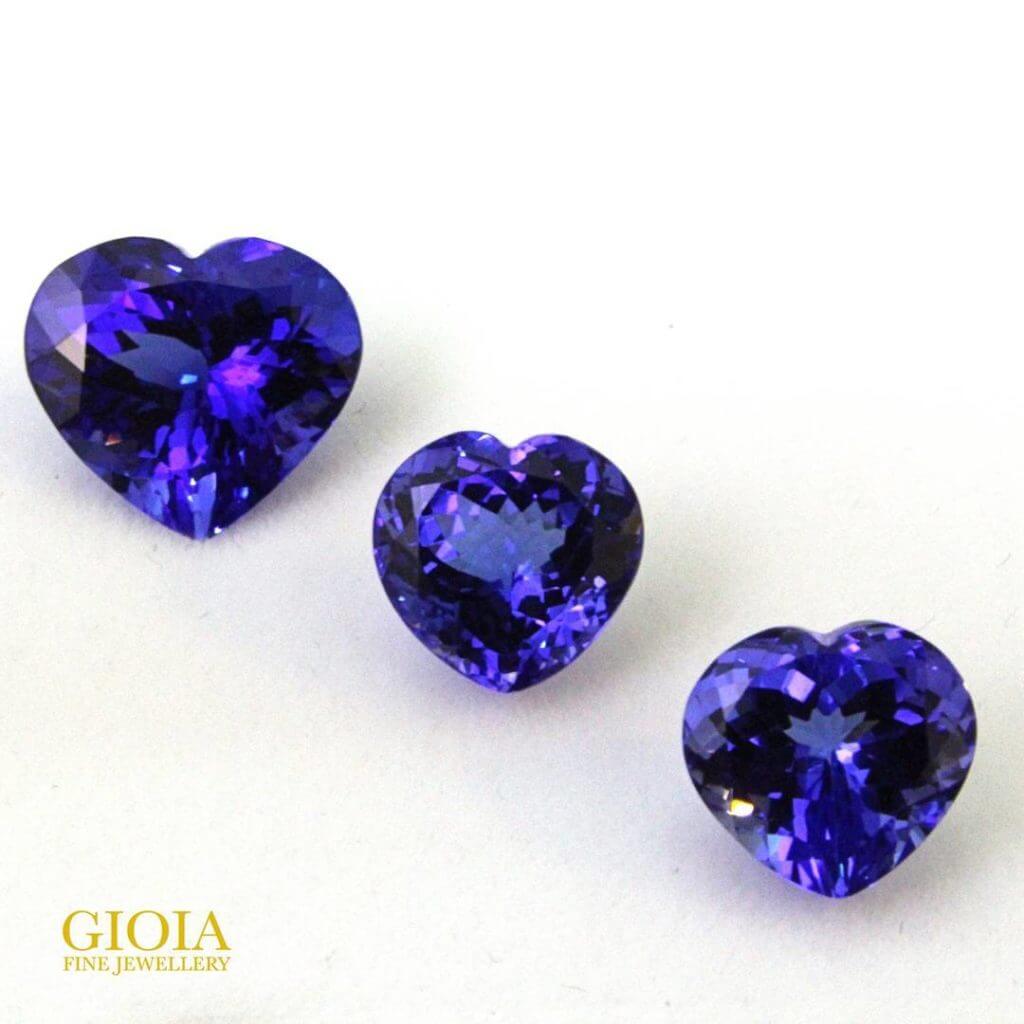 Violet blue Tanzanite, second most popular blue gemstone after sapphire.
Rare Heart Shape Tanzanite, that melt your heart. Known as the second most popular blue gemstone after sapphire. Natural Tanzanite comes in a wide range of colours, violet, blue, green, grey, brown and colourless.
As compared to Ruby and Sapphire, Tanzanite is treated in a low temperature, in a duration of days or weeks. Nearly all Tanzanite is heat enhanced, to obtain the vivid blue shade. Untreated tanzanite, are highly appreciated by gemstone collectors and jewellery buyers. They come in natural mixed of unique colour, such as violet-blueish or greyish-green colour shade.
The deep violet blue of Tanzanite, is an eye-catcher, commonly used in bespoke jewellery, or customised engagement ring. Simple design set with brilliant round diamonds, to enhance the deep blue colour gem. They are much affordable, as compared to sapphire, widely use to set in grand luxury fine pendant and earrings.