Fashion is subjective that depends on individual preferences and style. Earrings are piece of jewellery that is never out of fashion. Are you a fashionistas looking for something different yet exquisite for your earring collection?
In GIOIA Fine Jewellery, we offers you custom made designs jewellery that will blow your mind. If you are wondering what special to get for coming Mother's Day, schedule an appointment with us to make this Mother's day a memorable one!
CoverLeaf Diamond Stud that offers the provision to wear it as stud or dangles depending your choice of attire. Simple cover leaf stud for daily wear, give you a refined and sophisticated look throughout the day. New young look, with a sexy edge.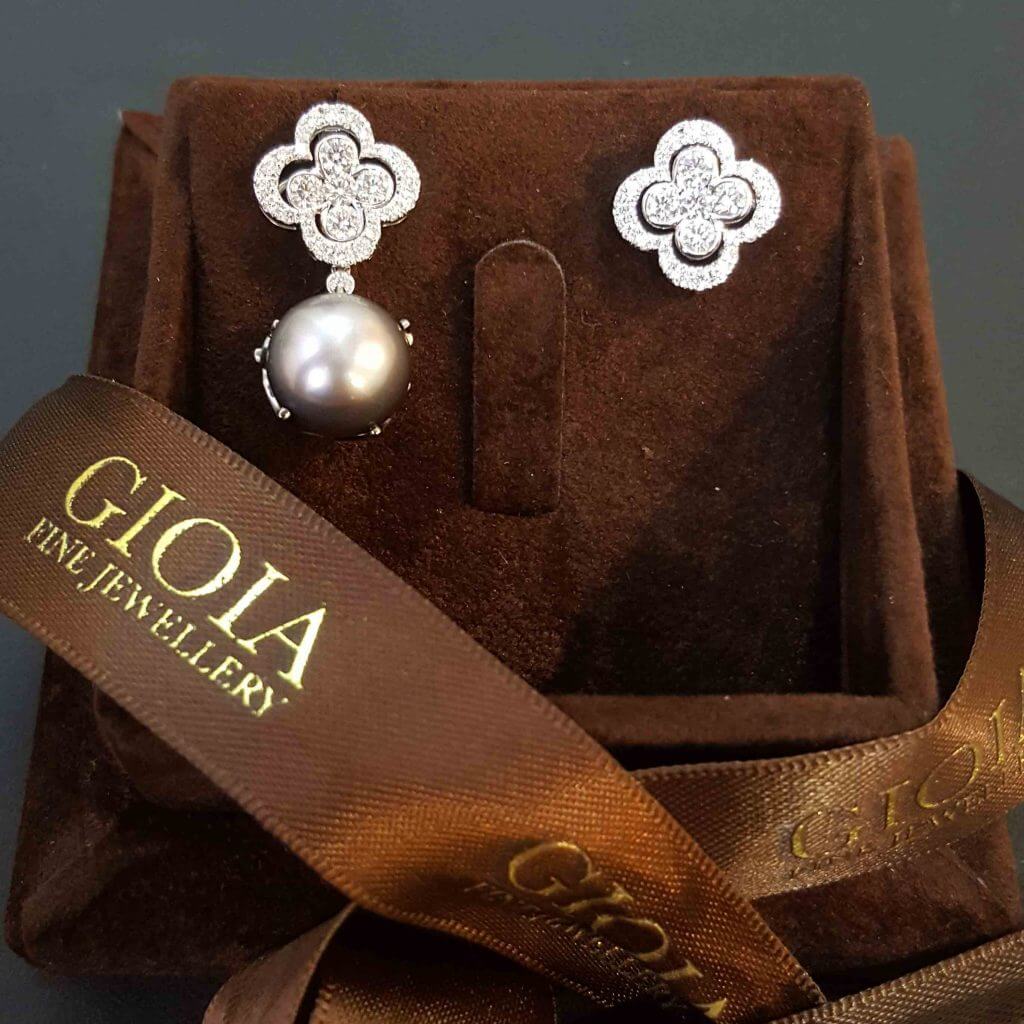 CoverLeaf Diamond Jacket adds a chic appeal that is highlighted by the diamonds. The high-quality, round brilliant diamonds adds the touch of sparkle to the design. The CoverLeaf Diamond jacket is detachable too! Hook on the detachable jacket as a CoverLeaf dangle earring.
Tahitian Pearl Dangling make you look exquisite as the organic pearl is perfectly round that will flatter your appeal. The rare and valuable piece of pearl is treasured worldwide, that adds an exotic touch to your visual appeal. The classic pearl has an alluring overtone that enhances its value. A luxury fine jewellery, that custom made to suit your evening grown perfectly.
It is indeed an interesting design that goes well with any attire as you can wear it according to your mood. So, garner the attention and appreciation from people around you with the exquisite earring. It can match with colour gemstones jewellery, with different design you can ever though of. A unique set of jewellery collection custom made to yourself or your love ones.