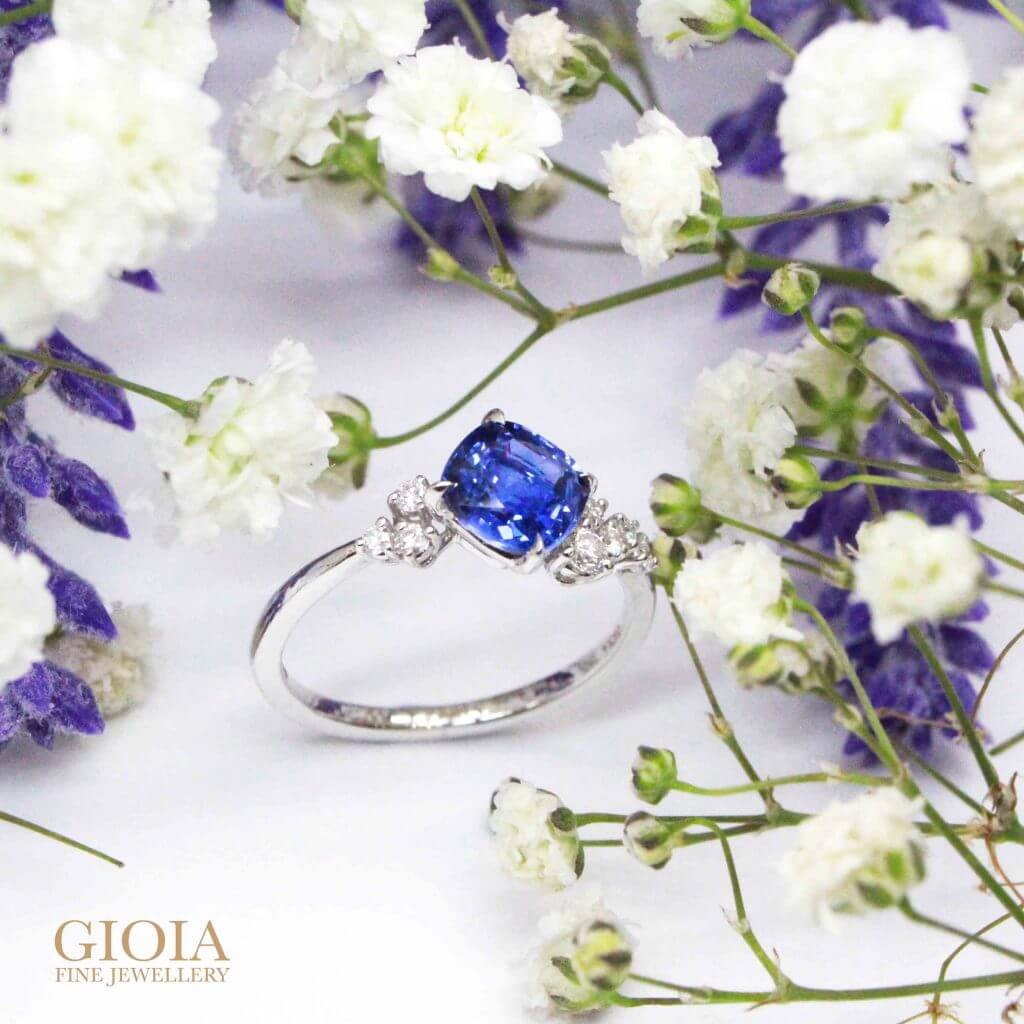 Congratulation to Alex and Jazreel!
Heartiest congratulations to both of you! May your wonderful journey be filled with love and happiness.
An engagement ring must be bold, just like the proposal he's made; yet it must be an immaculate and pure design just like her decision to accept. A custom made design ring that she will love it for sure? Another unique way of wedding proposal with simple gemstone holder. Thereafter the ring design discuss is done with us separately.
Customised sapphire engagement ring, set with diamonds is minimalistic in its style yet has an opulent look. The sparkling, bold sapphire sitting amidst the twinkling diamonds has a delicate beauty that will definitely mesmerise her and take her breath away.
Unique Sapphire Ring
It is a sophisticated ring featuring a neat and chic design, a perfect blend of contemporary and vintage. The architectural design and pure shape of this ring give it a compelling charisma. The exclusive style makes the sapphire the center of attention as it is visible from all angles. With the perfect finishing and the flawless diamond setting, this ring is a gem on its own.
This sapphire engagement ring set with brilliant diamonds will ensure that the only answer is Yes! It is one of its kind beauty that will accentuate any formal or semi-formal ensemble and is a priceless addition to your collection of jewellery.