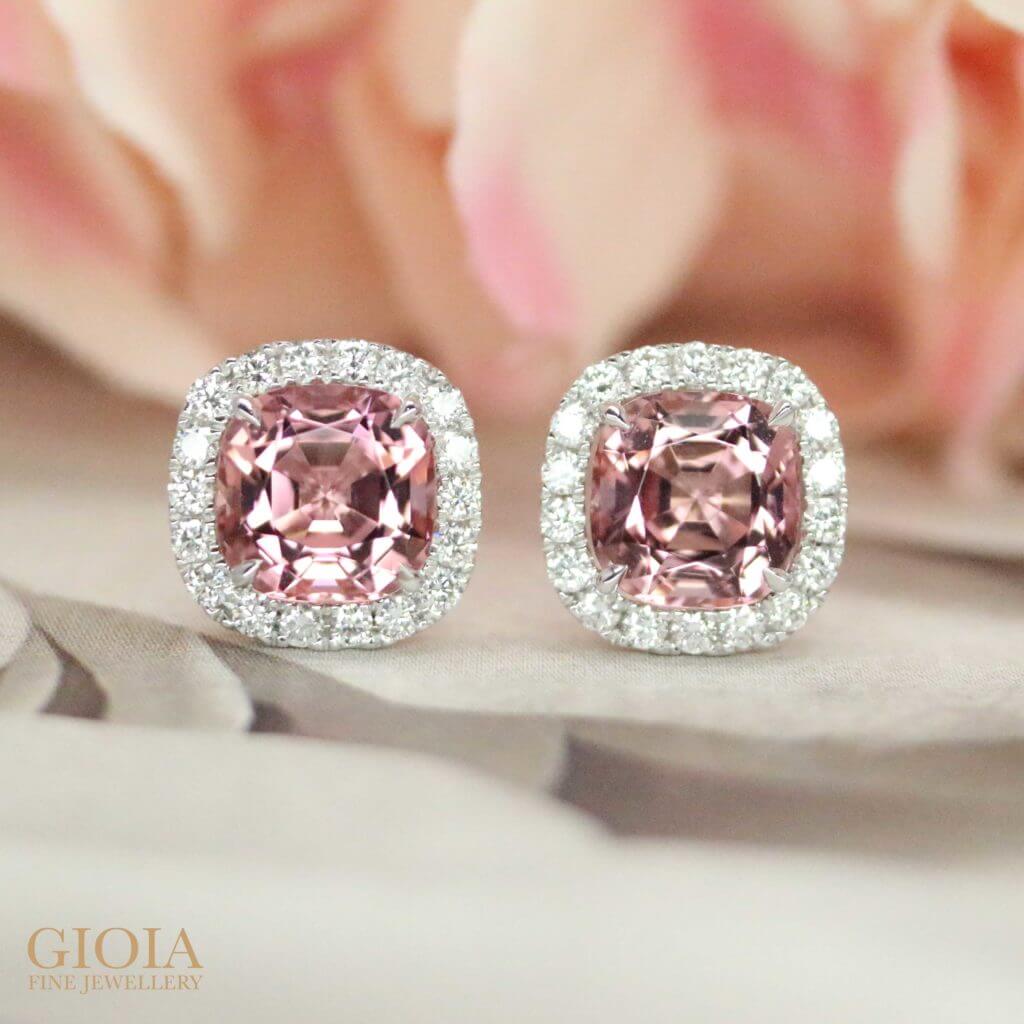 Featuring a pair of pink tourmaline earring. Having a magnificent hue of rose and seeming transcendental powers of the supernatural, pink tourmaline was one of the most prominent gemstones in regal times and the remedial fields. The gemstone, comprising of distinctive physical qualities, have enchanted people for the longest time. 
Bespoke Jewellery
The earrings also feature a halo setting highlighting the central pink tourmaline. Drawing every gaze in the room, the halo diamonds manifest a vivid sparkle. This halo also gives modernistic look for daily wear. Encasing the central gem quite firmly, the earring has a standard four prong setting. With an evenly spaced four prongs, a squarish shape look elevates the size and the shape of this earring. The cushion shaped gemstone displays a clean and unique cut. The pure magnificence of the cut will pull all eyes towards you. This bespoke jewellery will become the segue to many long-lasting relationships.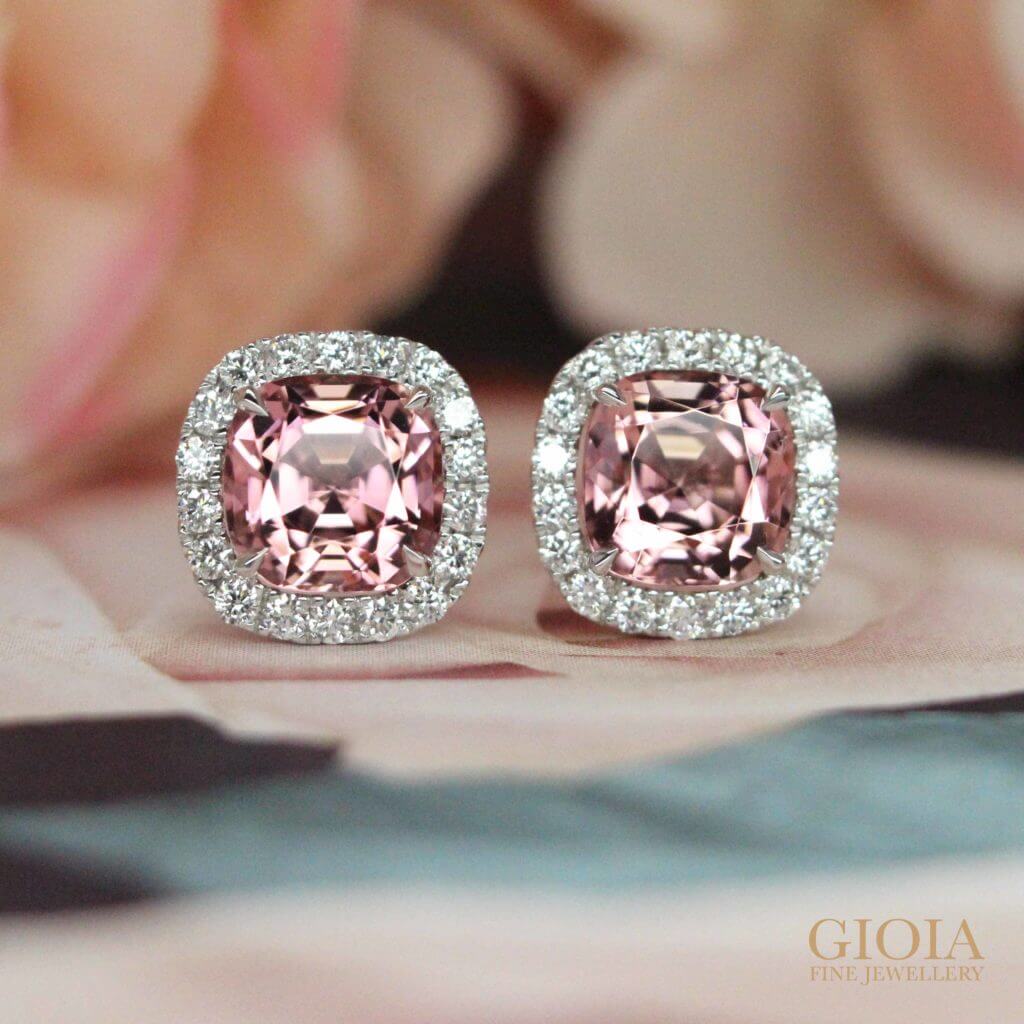 Tourmaline Gemstone
Tourmaline gemstone ranges from colourless to red, multi-coloured, neon vivid bluish-green Paraiba or even black! The wide variety of colours attribute to the chemical composition in the tourmaline. Pink tourmaline has a composition of Magnesium-rich, whereas multi-coloured tourmaline reflect variation of fluid chemistry during crystallization. Tourmalines are found all over the world, from Mozambique, Brazil, Tanzania, Nigeria and other more.
Paraiba Tourmaline
Nevertheless, only minority of the origins produce certain rare precious tourmalines like Paraiba tourmaline, Brazil. This copper-bearing tourmaline was subsequently discovered in Mozambique mines. It does not necessarily be in neon vivid bluish-green, the gemstone exhibit pink to purple and yellowish green colour shades, under a low copper or iron and titanium content.