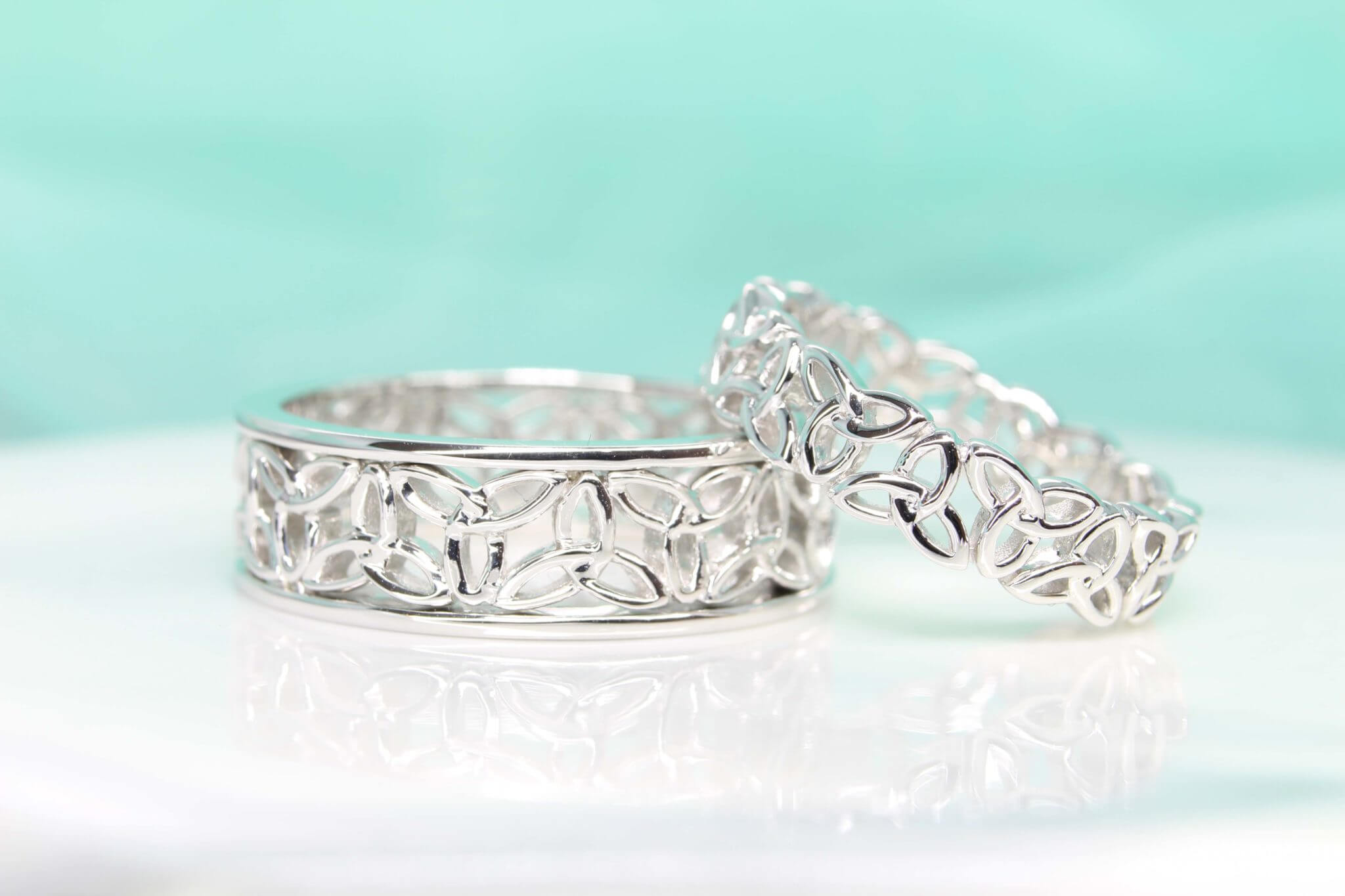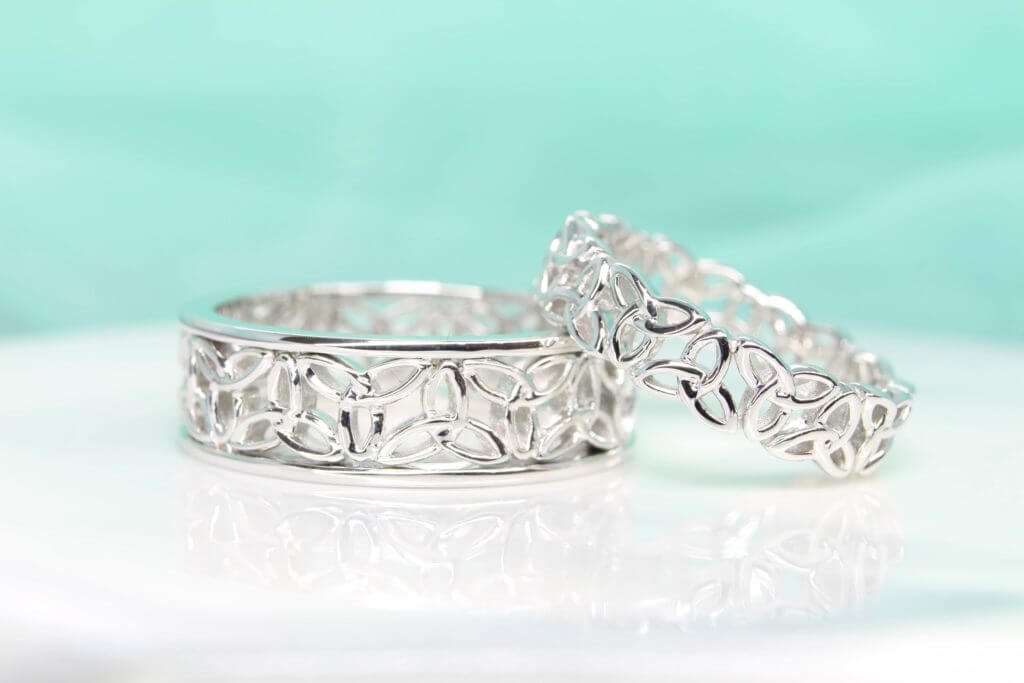 This exquisite couple ring features intricately detailed wedding band that was customised for the couple who were looking to have unique wedding bands for a lifetime. This is one of a kind wedding band which the couple would cherish forever. This non-traditional couple band was styled in a luxurious manner. This elegant band is classic and chic. This sophisticated wedding band is an expression of your true love. It adds a meaningful and memorable touch to your union. It will forever grace your fingers.     
Unique Wedding Bands
Epitome in elegance and modern in design, this subtle wedding band features intricate artwork that is nothing less than exceptional. The ladies ring has a perfect feminine touch. The stunning pattern in 18k (750) base metal is both alluring and delicate. This delightfully charismatic design symbolises high quality and expert craftsmanship. If you are looking for something off-beat and if you are not a fan of traditional designs then this wedding band is perfect for you. You are bound to garner a lot of attention with your choice of unique wedding bands.