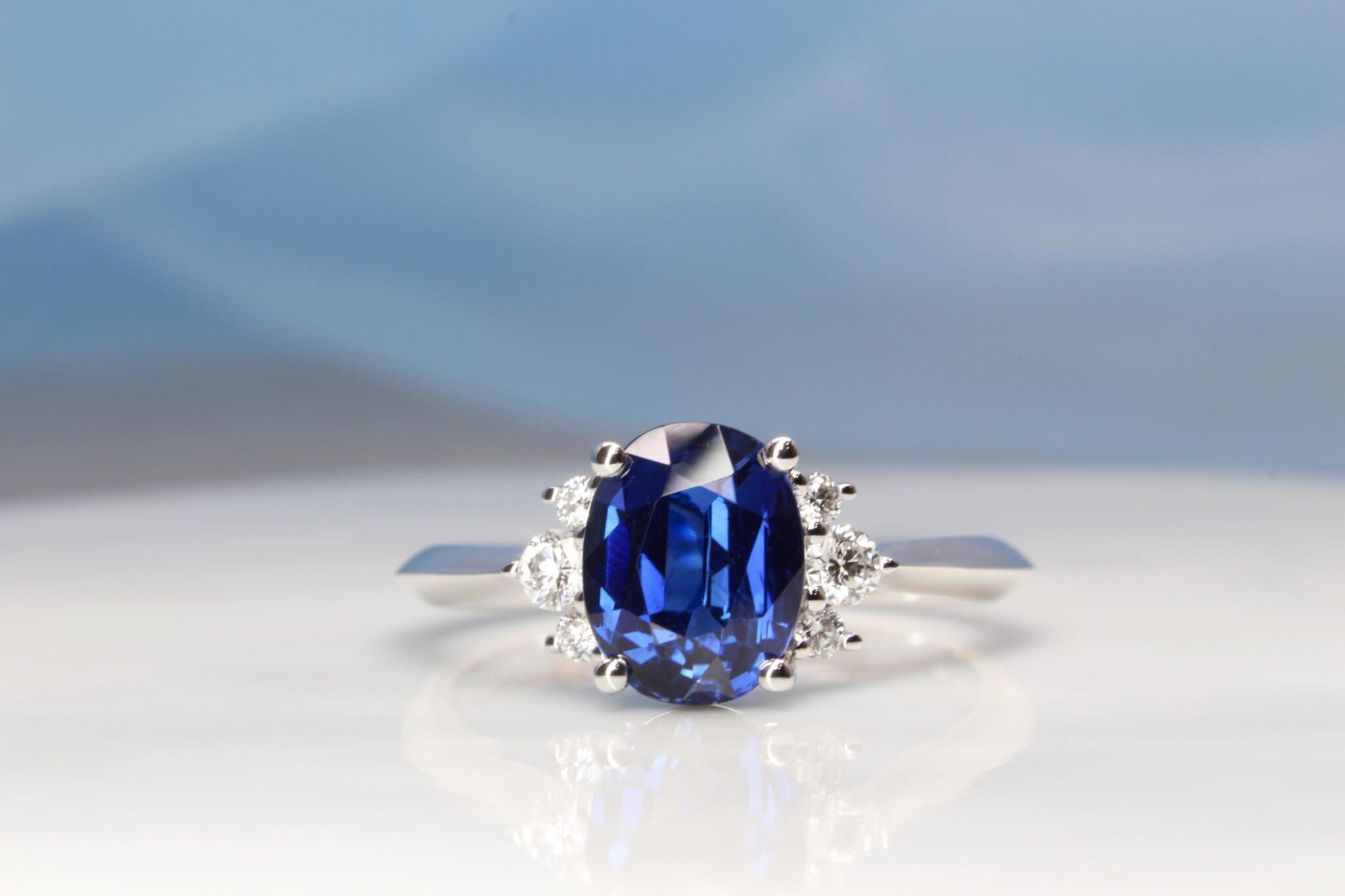 This is one of the extraordinary sapphire rings which we have designed that you seldom encounter in retail jewellery stores. We put in extra efforts to customise design for our beloved clients. This design features an unheated, fine cut blue sapphire gemstone. The gemstone featured in this ring is uniquely cut sapphire with utter precision exercised during polish and ensuring symmetry. It was love at first sight when this gemstone was presented to the couple, we had multiple discussion sessions before finalising the design for their engagement ring. We wanted to make sure that we are working on exactly what the couple had envisioned.
Customised Sapphire Ring
This customised sapphire ring was designed with cluster diamond and detailing on the ring bands to create a sharp look on the sides. We have a knife-edge finished at the tip of the bigger diamond used in the band design. This has rendered the overall band to look truly modern and unique. This sublime ring featuring a velvety sapphire and surrounded by pair of brilliant diamonds truly makes this design gorgeous. This extraordinary sapphire ring is all you need for an unusual wedding proposal and show casing your unique taste. This sparkling engagement ring is bound to attract a lot of attention while gracing any occasion.