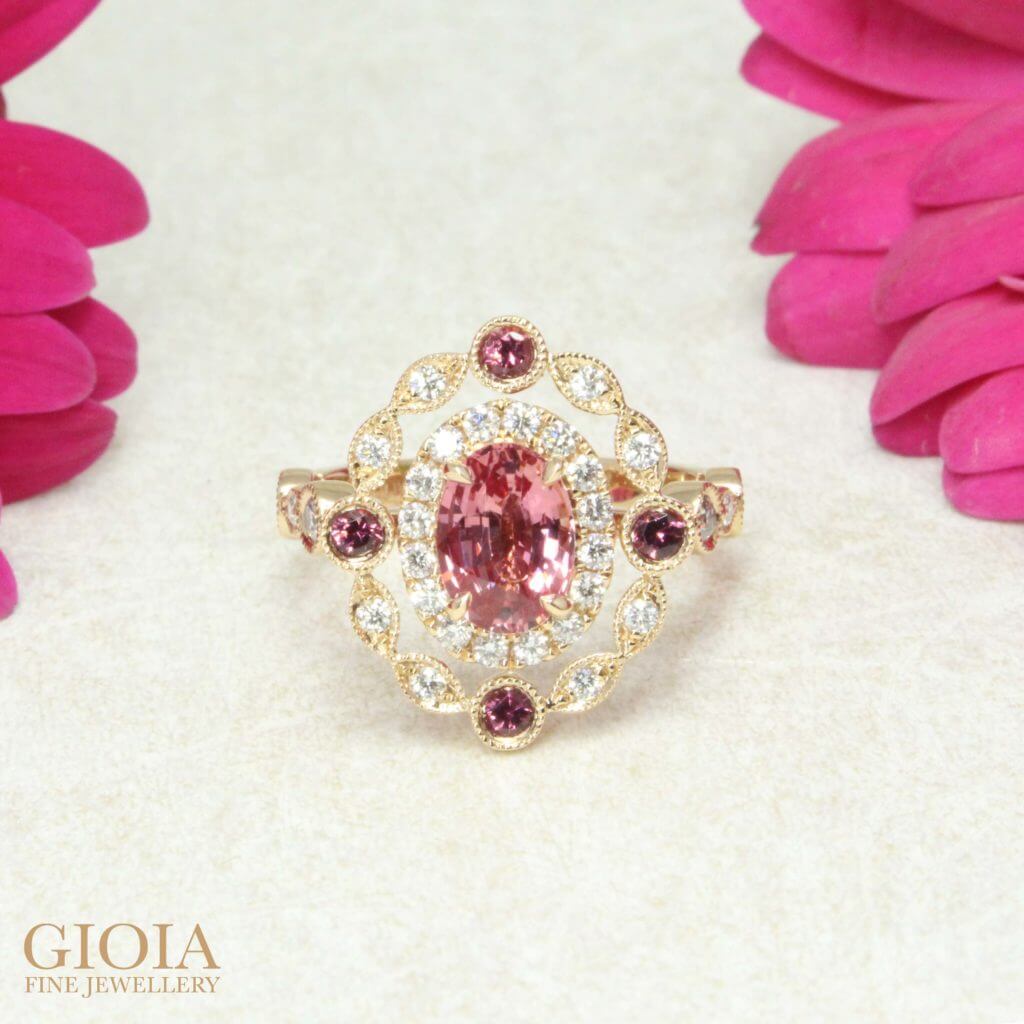 Padparadscha Sapphire
Heartiest congratulations to both Malcolm and Lynn! May your wonderful journey be filled with love and happiness.
This charming ring presents a rare padparadscha sapphire in its nucleus. Being one of the most distinctively unique and atypical gemstones, this sapphire features a graceful colour that is a blend of orange and pink, a kind of unison between yellow sapphire and ruby. In the contemporary times, gem hoarders describe the hue of this gemstone as a mix between sunset and lotus.
Customised Engagement Ring
A setting of halo diamond surrounding the centre padparadscha sapphire provides a regal look. Surrounding this halo, there lies a ring of diamonds and pink spinel. Specially customised, the ring proposes a milgrain giving a vintage look. A tremendous effort by the creators and skilled craftsmen of this ring is evident in the ring's composition. The ring precisely parallels the description given by Malcolm and his customisation of the gem as well as the design. The ring exhibits as the perfect epitome of outstanding and prestigious creative skill of the artisan.